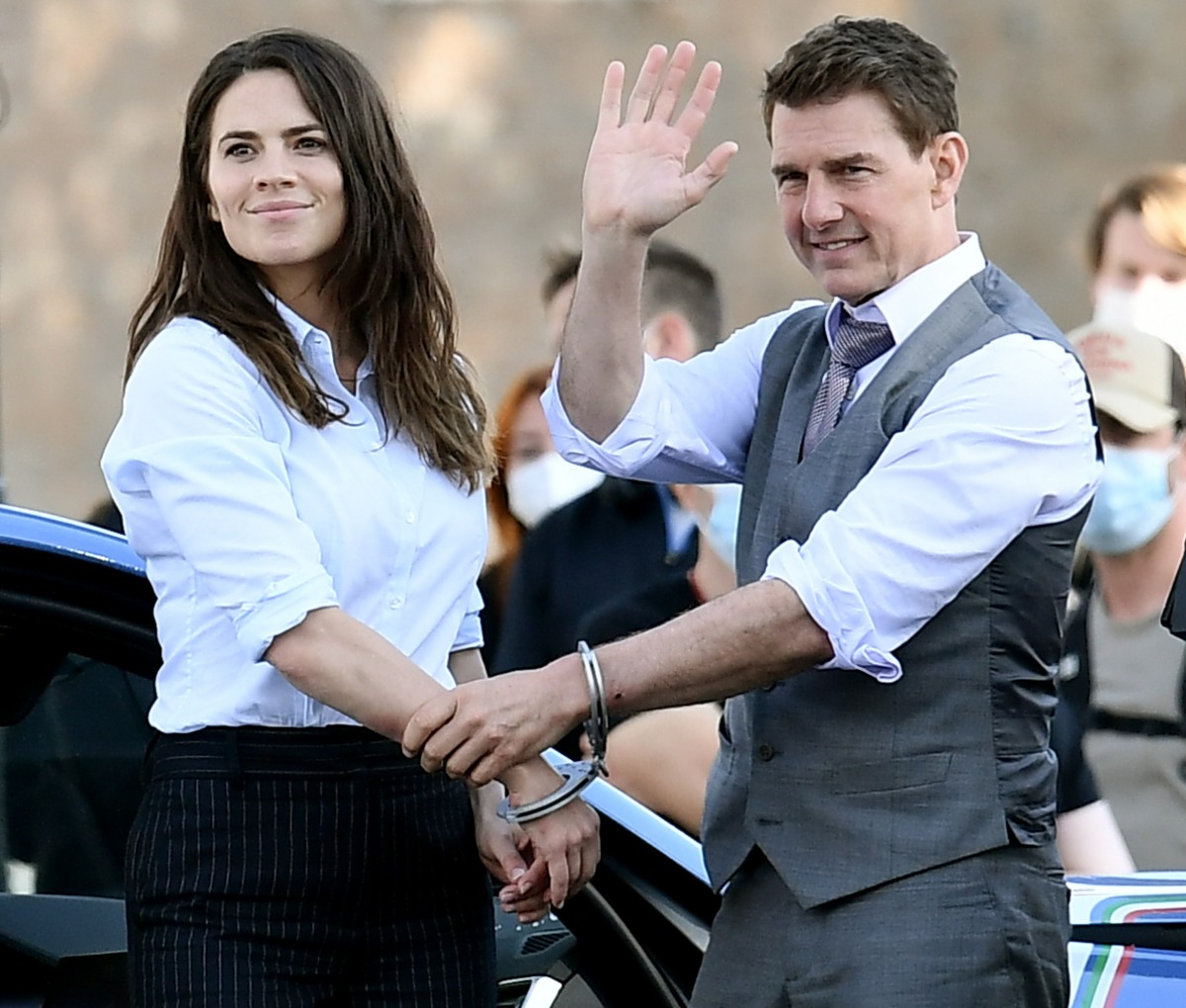 Did you know there are only 401 Imax theaters in the US? By that I mean, theaters dedicated solely to showing Imax-formatted films. Imax theaters don't have to follow the same rules of simply showing the latest release and/or whichever film will sell the most tickets. Imax theater owners can make side-deals with studios to exclusively show a certain film and block out dates for weeks at a time to give one film Imax-exclusivity. That's what will happen this summer with Christopher Nolan's Oppenheimer – Universal asked for and received a total three-week exclusive deal for Oppenheimer. Meaning that the big-budget film opening one week before Oppenheimer, Mission Impossible – Dead Reckoning Part One, will only be shown in Imax theaters for one week. We heard several weeks ago that Tom Cruise was personally calling Imax theaters and trying to create his own side-deals to encourage the theaters to keep MI7 on Imax for as long as possible. Cruise didn't get his way.
Paramount's "Mission: Impossible 7" is only playing on Imax screens for one week, as first reported by Puck, a newsletter that covers the media business, before it has to relinquish all of its showtimes to "Oppenheimer." That's despite Cruise making a few calls around town to remind everyone that not even a year ago, "Maverick" earned more than $100 million from Imax alone. By shorting the Imax run of "Dead Reckoning," he suggests, all involved parties risk losing out on serious coinage.

But long before the oft-delayed "MI" sequel moved to mid-July, Universal had already ironed out a rare agreement for "Oppenehimer" to control Imax's entire North American footprint for three full weeks. (Directors like Nolan, who use Imax cameras to film their movies, are typically granted a two-week exclusive window.) Greta Gerwig's star-studded "Barbie," which also opens on July 21, isn't playing in Imax at all as a result.

"I feel sad in a way we can't accommodate all of them. I know 'Mission: Impossible' is going to be a really big movie," Imax CEO Rich Gelfond tells Variety. "Nolan has a special place in Imax's heart because he uses our cameras and promotes us. It's not a matter of us saying which we can make more money on. I would hope after 'Oppenheimer's' run, we can bring back 'Mission.'"

There may be more of these fights brewing in the future. Here's why: Attendance hasn't rebounded in pandemic times, but the demand to watch certain movies on the biggest and brightest screens, known in the industry as premium large formats (PLF), has grown exponentially. Lest that sound like spin from PLF operators, there are stats to back up the idea that audiences are buying what they're selling. Moviegoing is down 33% from 2019, but the market share for Imax, one of the art's more recognizable forms, is up 50% without adding any new screens, according to the company. On a big-budget tentpole, those enhanced viewing experiences can account for as much as 30-40% of overall box office returns even though there are only about 900 PLF screens in the country. As a result, studios have more at stake in the battle for access to the finite number of screens that can generate outsized ticket sales.
[From Variety]
Can I say something controversial? This is so f–king stupid. I understand that everyone in Hollywood wants to get more people into movie theaters and they want to maximize the potential to price-gouge the audience with exorbitant Imax ticket prices, but ENOUGH. People will enjoy MI7 in regular theaters or even at home. Plenty of people will enjoy Oppenheimer in regular theaters too, and I'll certainly rent it months from now and watch it at home, GASP. I'm sure Imax-affectionados swear by Imax theaters, and good for them – I'm glad they have the time, money and interest. But Jesus H., this is the dumbest, most privileged f–king fight.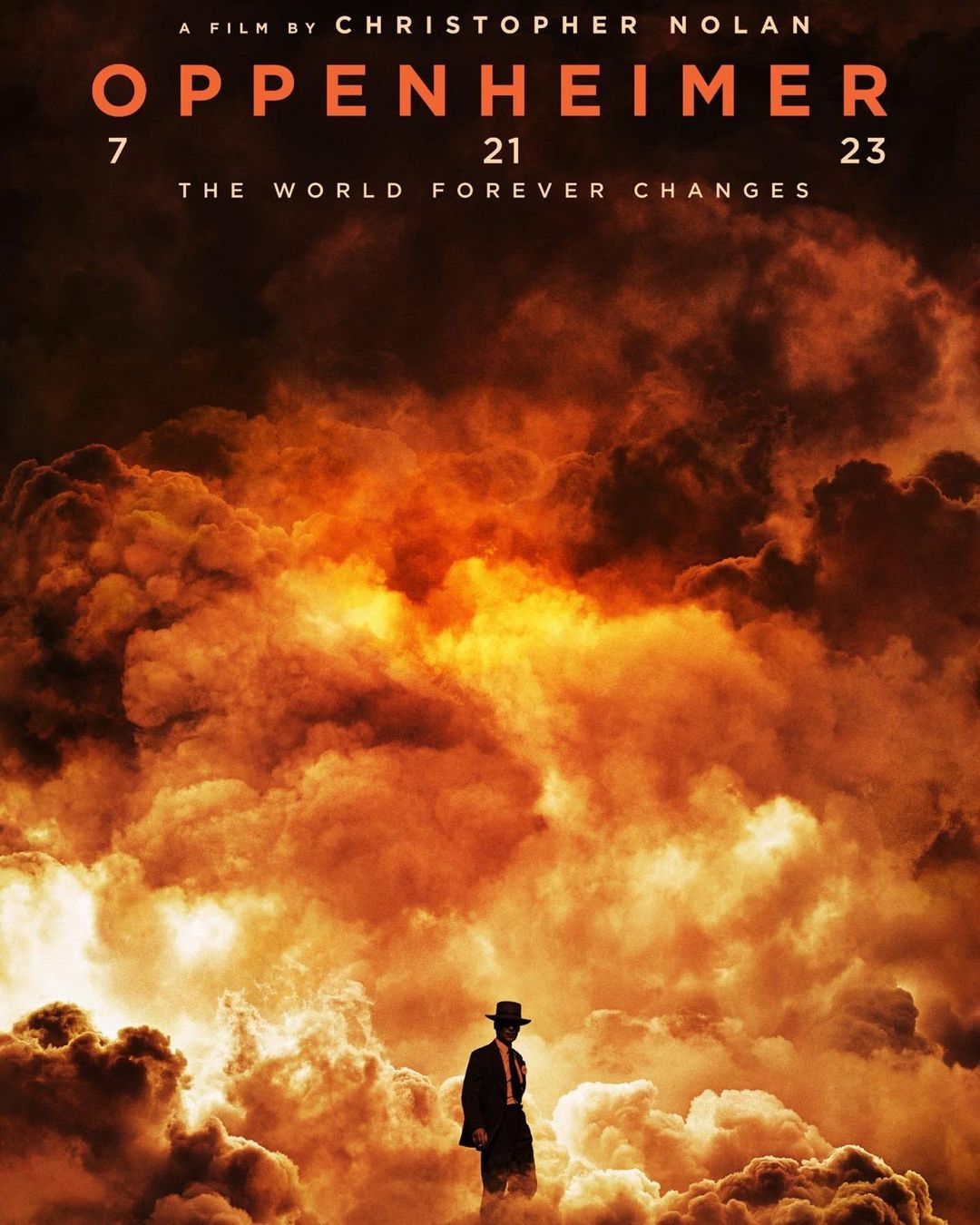 Photos courtesy of Avalon Red, Oppenheimer/Universal, Backgrid.
Source: Read Full Article