Trisha Yearwood is a huge fan of soup any time of the year. However, during the colder months, she especially likes how the meal can be prepared ahead of time and served when your family is ready to enjoy it. Her recipe for chicken tortilla soup is a twist on the Mexican favorite, which combines chicken, beans, corn, and spices.
For a make-your-own creation, you can personalize the soup with a myriad of toppings, including sour cream, cheese, and avocado.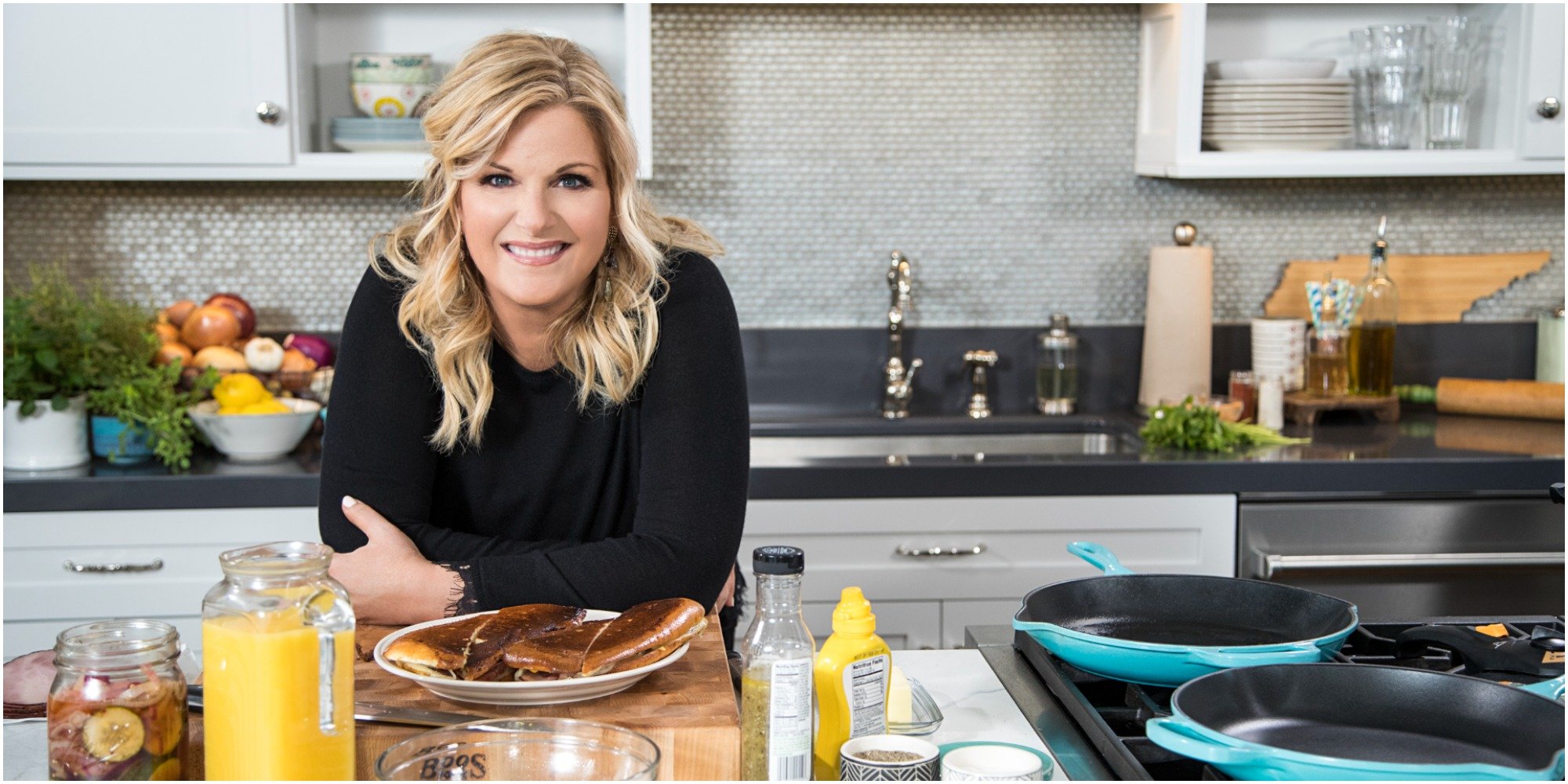 What Trisha Yearwood loves the most about Chicken Tortilla Soup
Yearwood loves the comfort and ease of this classic dish.
It is a soup that eats like a meal with or without adding any extra items on top to enhance the delicious taste even further.
In an episode of Trisha's Southern Kitchen on The Food Network, Yearwood explained, "What I think is great about it is you can make it ahead of time, leave it warm on the stove, go out, and dinner's done."
Yearwood's recipe for Chicken Tortilla soup came after eating the dish at different places with her husband Garth Brooks, who said how much he loved it.
Brooks challenged his wife to make her version of the meal at home. While Yearwood initially had no idea how to make it, she eventually crafted a version she shared on her Food Network show.
Making this soup is as simple as opening cans
The ingredients for Yearwood's soup version are as easy as pulling the elements from your pantry and opening up cans.
The most work you have to do is boil several chicken breasts until cooked.
The rest of the ingredients are butter, minced garlic, onion, finely chopped flour, three cans of chicken broth, and half-and-half.
You will also need one can cream of chicken soup, 1 cup salsa, tortilla chips, grated Monterey Jack, and Cheddar cheeses. Additionally required are one can each of black and kidney beans, canned corn, cumin, fajita seasoning, and sour cream.
How to make Trisha Yearwood's Chicken Fajita Soup
Melt the butter in a large pot over medium heat.
Add garlic and the onion and saute until softened.
Add flour and stir well, cooking until incorporated into the garlic, onion, and butter.
Follow this with the broth and then the half-and-half.
Stir in a can of cream of chicken soup. Then add salsa, chicken, beans, corn, cumin, and fajita seasoning.
Simmer for around 15 minutes so the flavors can combine, and the canned items and chicken can warm through.
To personalize the soup, place out bowls of tortilla chips, cheese, extra salsa, sour cream, and avocado to the top.
Trisha's Southern Kitchen airs Saturdays at noon EST on the Food Network.
The full recipe and video are available on the Food Network website.
Source: Read Full Article