It's completely over between Tom Sandoval and Ariana Madix.
We kind of assumed that was going to be the case, if we're being honest. This last week has been a non-stop shock to the Vanderpump Rules ecosystem after it was first revealed the 39-year-old TomTom restaurateur had been cheating on his longtime girlfriend with 28-year-old co-star Raquel Leviss.
But now, we know for sure: according to new reports published very early on Tuesday morning, Tom and Ariana will NOT reconcile. Their nearly 10-year-long relationship is over, and dead, and gone. Oof!
According to TMZ, the damage done to the ex-couple's relationship is "just too much to overcome" following the affair revelations. Thus, Tom and Ariana are not working towards a reconciliation of any kind. It is 100% over. An insider spoke to that outlet about it for their early Tuesday morning report. The source said both Tom and Ariana have been telling friends there is "no hope" of them ever getting back together.
Now, the outlet did report something very specific and intriguing: the former couple's futures "will not include the other, at least romantically." Presumably, that means the duo will continue to work together on future seasons of Vanderpump Rules, which would no doubt make Bravo fans very happy. But as far as their personal relationship goes, it sounds like that's a wrap.
A source close to Tom claimed he had been feeling the relationship was "on shaky ground" in the months before Madix made the affair discovery. Which, sure, maybe it was — but Tom, dude, you were the one who put it on shaky ground by having a months-long affair!!! Come on, now! Meanwhile, an Ariana source noted the 37-year-old believes any idea of reconciliation is "too great a hurdle to jump" after being "blindsided" by the infidelity.
Another ET source shared:
"Ariana has no plans to get back with Tom after what he did to her and Tom is ready to move on. Ariana is devastated and feels betrayed, something she won't be able to get over for a long time."
We feel for her!
As for post-love logistics, it sounds like Ariana has been spending her time at the ex-couple's El Lay home. Tom has been "in and out of the house," as sources noted to TMZ. However, he apparently has not been living there, despite what other insiders have previously claimed.
The two did shoot a much-anticipated VPR scene there at some point on Friday, as we've previously reported. It is still uncertain whether the ex-duo will sell the home or what. There are some tough decisions ahead — especially for Ariana, sadly — as the two exes try to move forward in life after this lost love.
Meanwhile, Tom appears to have moved right on into Raquel's world. On Monday evening, TMZ published pics from the weekend showing Sandoval sashaying into Leviss' El Lay apartment. He was there late Saturday night and walked into the building wearing all black while trying to keep a low profile. But paparazzi cameras caught him anyways!
When the news outlet first published that snap on Monday (you can see it HERE), they claimed Tom and Raquel had been shooting VPR scenes earlier in the day. However, an insider subtly suggested that nighttime visit supposedly "wasn't for cameras." Oooh!
But late on Monday night, Tom's PR team struck back. They blasted the late-night hookup report and claimed Tom's evening entrance into Leviss' pad was "strictly a visit for the show."
Hmmm…
What do U make of these post-breakup moves, Perezcious readers?
It's not much of a surprise to us to hear there'll be no reconciliation here. What about you?! Sad to see ten years down the drain, though. Especially considering how it all ended…
Related Posts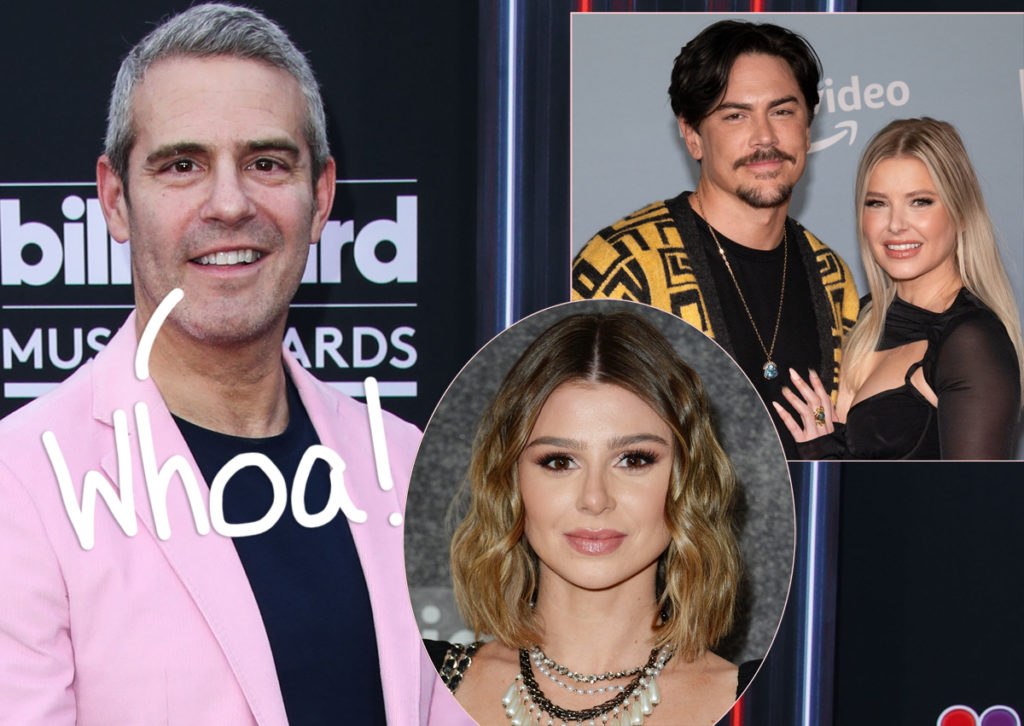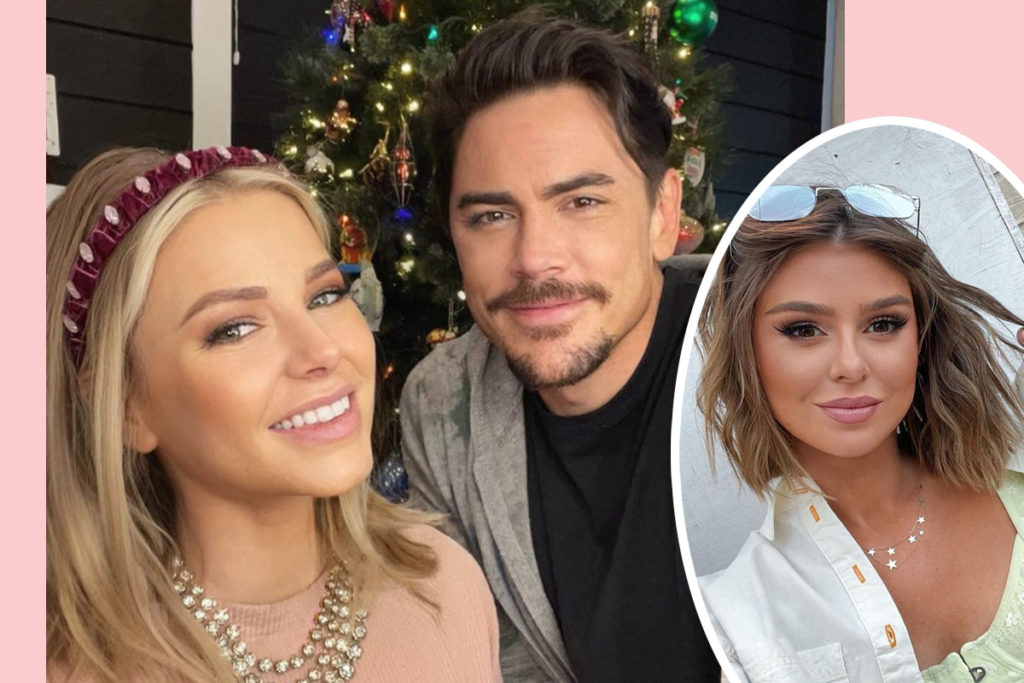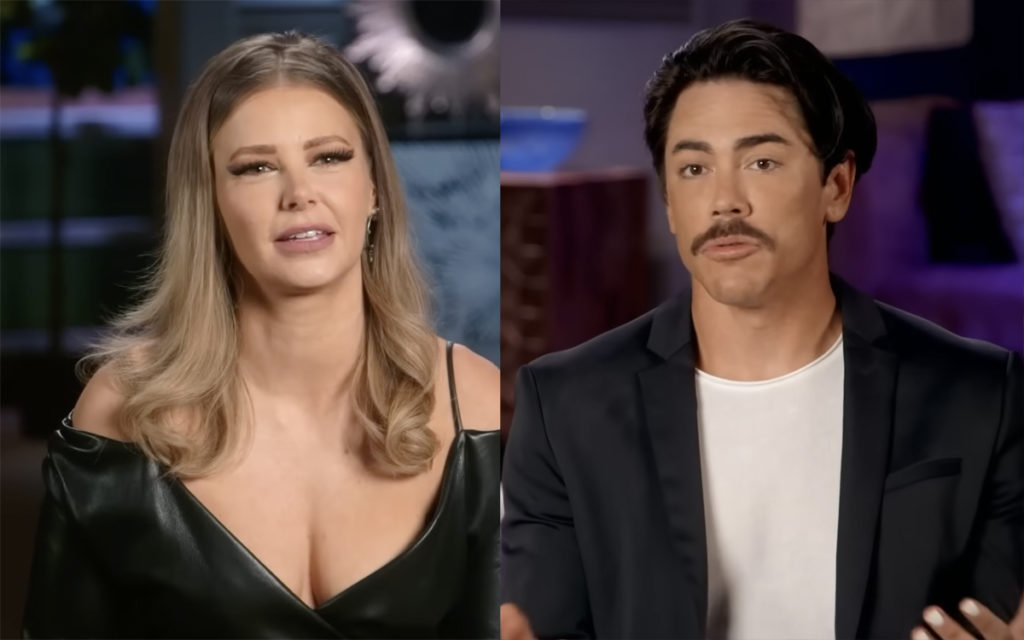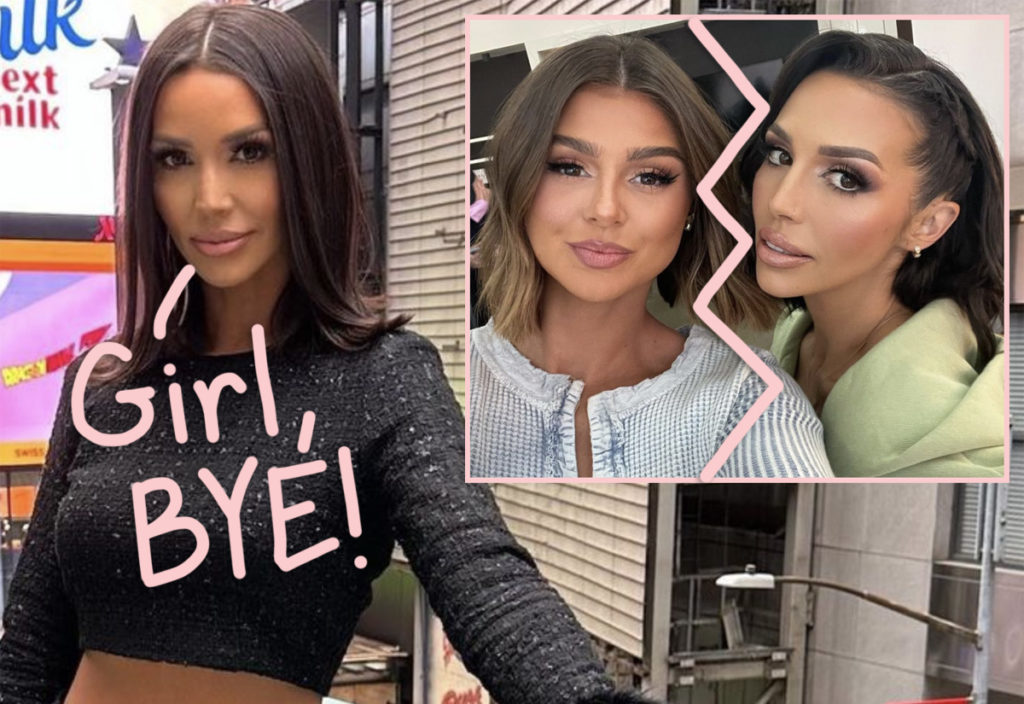 Source: Read Full Article