Princess Diana's statue unveiling is set for July 1, and her sons Prince William and Prince Harry will be in attendance — but with a twist. Due to their rumored feud, the brothers will make separate speeches, according to The Sun. "The brothers will be physically together for the ceremony but want to make their own personal addresses. You might have thought they'd go for a joint statement and speech but that's not the case. Each has insisted on preparing their own," a source told the outlet.
It seemed they were on the right path after they were spotted chatting at Prince Philip's funeral, but that did not repair the situation between them. "They will both move heaven and earth to be there. They commissioned the statue together. It is very important for them. There is, of course, hope the memory of Diana can repair their relationship but that seems a long way off right now," the source added.
The big question on everyone's mind is if Prince Charles will attend the statue unveiling. Keep reading for more details.
Prince Charles isn't the only one skipping Princess Diana's statue unveiling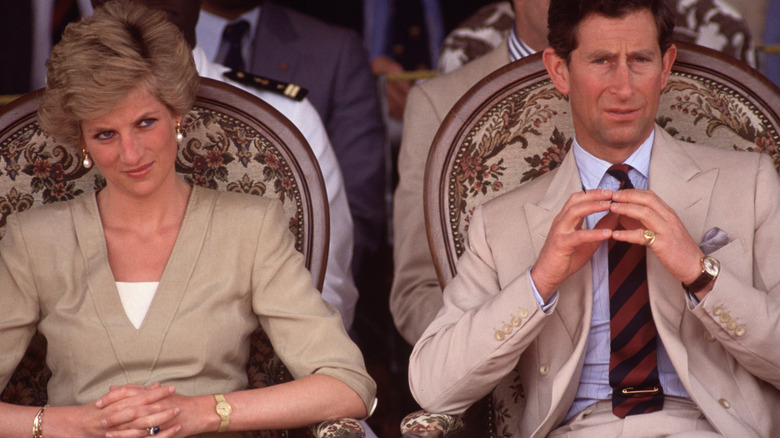 Prince Charles will be noticeably absent during the July 1 unveiling of Princess Diana's statue, according to Page Six. A source told the UK Times (via Page Six) that Charles would rather stay out of the public eye for this event. "He does find it terribly difficult," according to the source. "These moments have the potential to resurface old wounds, and it brings back memories for him; happy, sad, regretful. Since Diana's death, he has felt it's best to keep those memories to himself and leave his sons to it."
This isn't the first time Charles skipped out on an event honoring Diana, according to Metro. On July 1, 2017, there was a service at Diana's grave, but Charles was reportedly in Canada. He will apparently be in Scotland when the statue is unveiled. Coronavirus restrictions seemingly put a damper on the guest list and Kate Middleton will be absent from the event. Meghan Markle is also bowing out since she recently welcomed her second child, Lilibet.
Source: Read Full Article