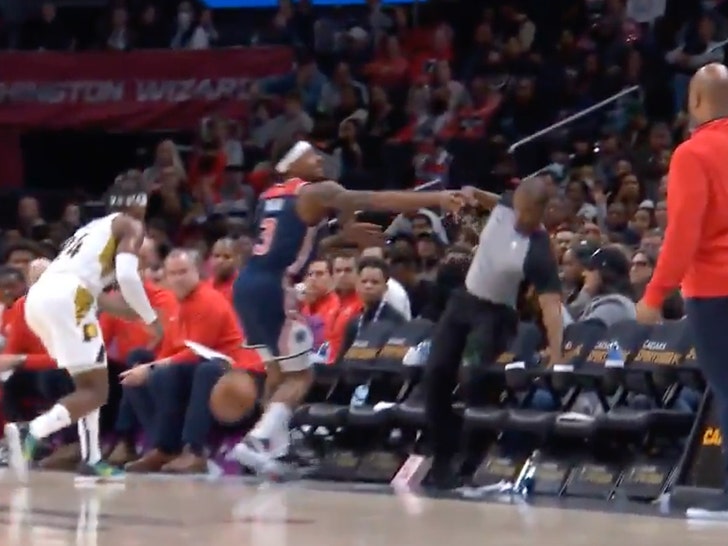 Hope Bradley Beal doesn't have expensive Valentine's Day plans — the Wizards star was just fined $25,000 for pushing an NBA official during Saturday's game against the Pacers.
It all went down at the Capital One Arena in Washington, DC … when Beal jumped to prevent a pass from going out of bounds, and his momentum carried him to the sideline.
Beal was unable to secure the ball … and when he landed, he made contact with an official, who was trying to avoid being caught up in the action.
In the clip, you see Bradley and the official initially avoid a nasty collision — but the All-Star guard ended up shoving the ref, causing him to fall backward over the chairs positioned behind him.
Beal spoke with the media after his team's 127-113 victory over Indiana, but the three-time All-Star and 2012-13 Rookie of the Year contender did not seem to comment on the situation.
NBA exec Joe Dumars announced the $25K fine for Beal just minutes ago … so it seems the 11-year veteran will not have to worry about a suspension.
The Wizards' next game is Monday at Golden State … but with V-day on Tuesday, Beal might be reconsidering his plans.
Then again, the guy is in the middle of a 5-year contract worth over $250 million … so he'll be fine.
Source: Read Full Article