Claire Stoermer shares a cryptic quote that defines 'clickbait' after her daughter and the 'Uncharted' actor are reported to have gotten engaged as they're ready to 'settle down.'
AceShowbiz –Zendaya Coleman's mother has apparently spoken on her behalf after rumors swirled that she may have gotten engaged to Tom Holland. Sharing a cryptic quote, Claire Stoermer seemingly blasted "clickbait" headlines that speculated on the young couple's relationship.
Making use of her Instagram account, Zendaya's mom appeared to attempt to put the engagement rumors to rest once and for all. On Wednesday, November 30, she posted on her Story the definition of the word "clickbait."
"Clickbait typically refers to the practice of writing sensationalized or misleading headlines in order to attract clicks on a piece of content," the online dictionary definition read. The quote went on, "It often relies on exaggerating claims or leaving out key information in order to encourage traffic. The term is generally used in a dismissive sense."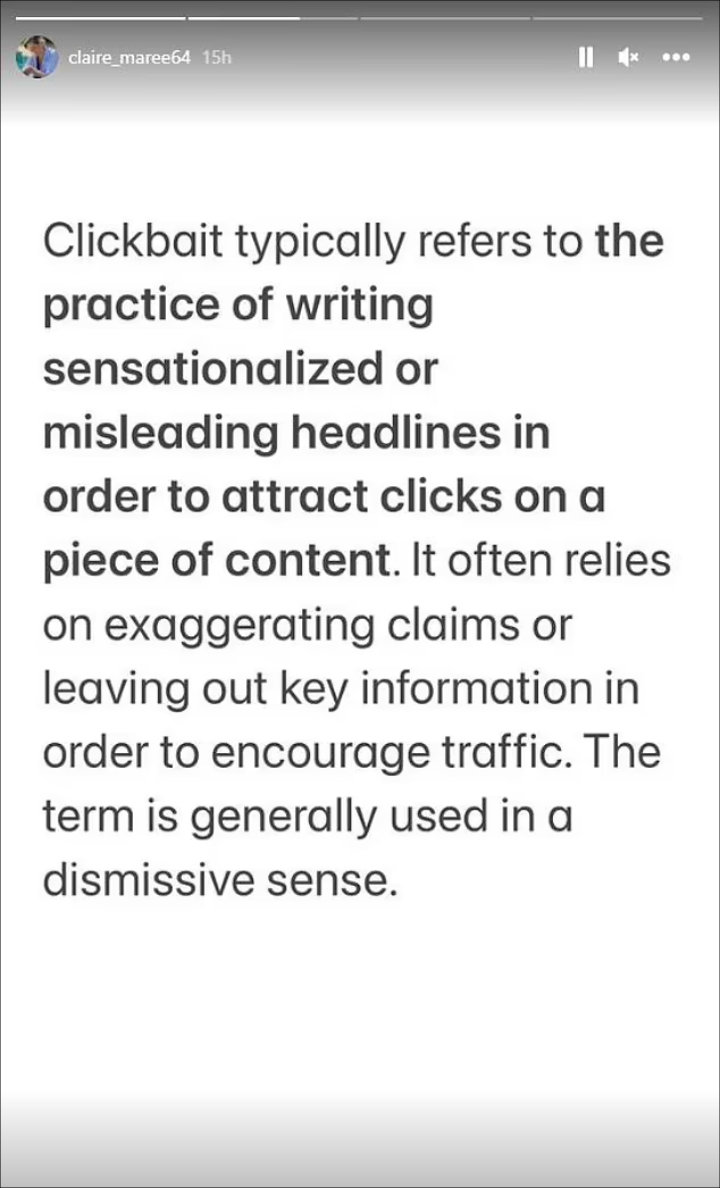 Zendaya's mother seemingly responded to reports that the actress got engaged to Tom Holland.
While Claire didn't put a context to the quote, her Story arrives after Us Weekly reported that Zendaya and Tom were ready to "settle down" together after dating for over one year. "They seem serious and permanent," a source recently told the site. "They're both in settling-down mode and are absolutely planning for a real future together."
This led to a speculation that the 26-year-old actress and her British boyfriend, who is also 26 years old, may be heading to the altar sooner than later. Pop Hive's Twitter account posted a snap of the pair with a caption that simply read, "reportedly engaged."
The news sent fans into a frenzy, with one person reacting on social media, "TOM AND ZENDAYA ARE ENGAGED? IS IT OFFICIAL??" Another commented, "Congrats to them, it's cute that Tom is now engaged to his celebrity crush."
Zendaya and Tom first met on the set of their movie "Spider-Man: Homecoming" in 2016, which saw Tom taking on the role of the titular superhero and Zendaya playing his love interest. However, it wasn't until the pair were spotted kissing in 2021 that their relationship was confirmed.
You can share this post!
Source: Read Full Article