The cameras flash as you waltz down the red carpet in a custom-made outfit. Inside the celebrity-studded event, you mingle among the "who's who" of Tinseltown. Everyone seems to know your name… and then you wake up! Being famous is a simple dream for most, yet there are several ways to make your celeb fantasy a reality.
Maybe you're born with it; maybe it's Drew Barrymore, Charlie Sheen, Chris Pine, Jennifer Aniston, Blake Lively or the host of Hollywood icons that are birthed into the spotlight. Then there's the hard work approach of struggling day in and day out hoping to make the big time; just an unknown trying to become a known.
On the other hand, you may want to look into the Chris Pratt route, and just get lucky. Living in a van in Hawaii, he worked as a daytime dancer and discount ticket sales person, partying almost every single night. That was until he was "discovered" by director Rae Dawn Chong while waiting tables in Maui.
The last yellow-brick-road to stardom is the simplest: date into fame. Many of today's female celebs have utilized social media and 'groupie' tactics to wiggle their way into popularity, thus gaining the attention of every thirsty celeb. As you'll see, though, this distinct path to stardom isn't only reserved for IG models. If you want to bask in the limelight, take some notes from these 20 women who are only famous for dating (many) celeb men!
20

Elisabetta Canalis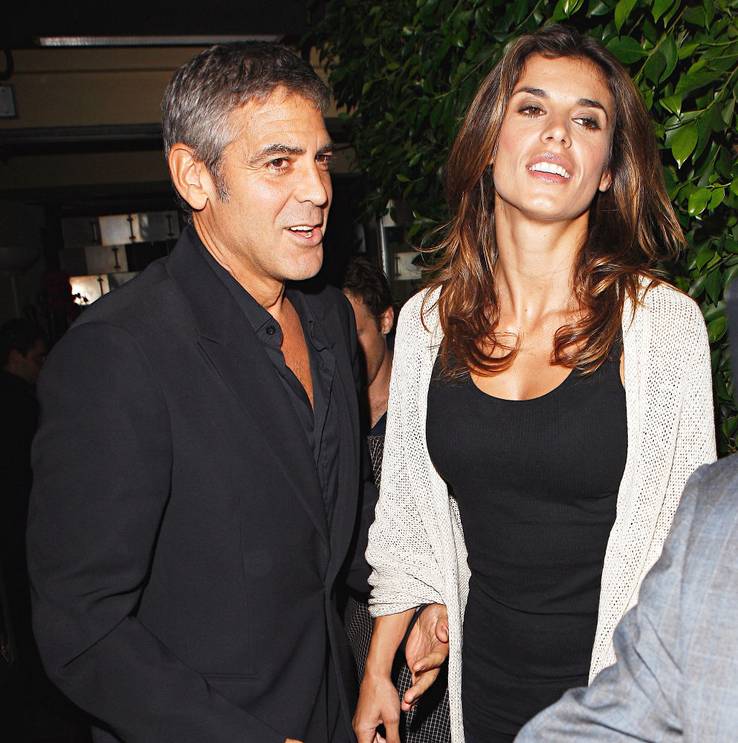 Early in her career, Italian actress and model Elisabetta Canalis appeared in a few insignificant movies, but only became globally recognized after wooing some high-profile celebs. She began her whirlwind of fame by dating some minor celebrities like film director Gabriele Muccino, as well as soccer players Christian Vieri and Reginaldo (the former to which she was briefly engaged). Although, it wasn't until Canalis started dating George Clooney that she finally made a name for herself.
According to Vogue, Elisabetta met the Gravity actor in July 2009, and they quickly hit it off. The paparazzi spotted them together several times near Clooney's Italian villa at Lake Como. The relationship progressively got more serious and soon the tabloids dubbed the celeb supercouple "Cloonalis."
But, nearly two years later, the couple issued a joint statement to Us Weekly, confirming that they had officially broken up. Gossip columnists speculated that a rift formed due to their differing views on marriage; basically Elisabetta wanted to tie the knot, and George didn't! Since her publicized split, Canalis has briefly dated comedian Steve-O, but eventually settled down out of the limelight as she's now married to an orthopaedic surgeon.
19

Karrueche Tran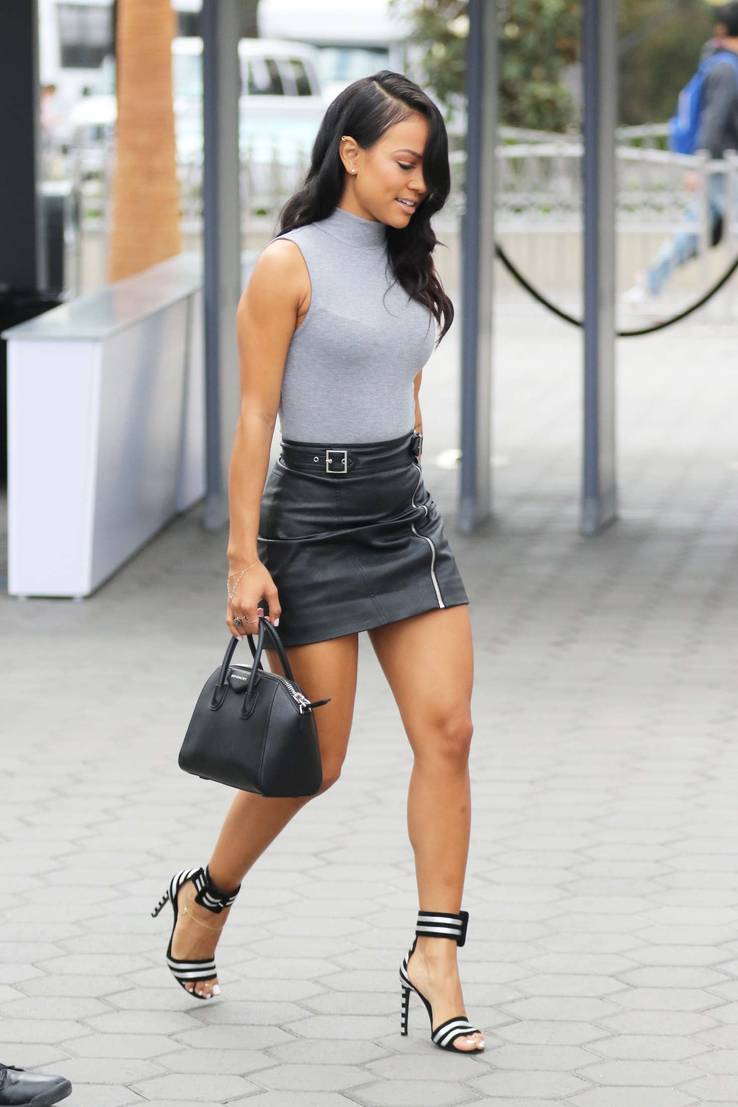 Formerly a stylist, Karrueche Tran managed to pry her way into the spotlight by dating polarizing R&B singer Chris Brown. The couple met in 2011 and began an on-again, off-again relationship as Brown was going back and forth between his former girlfriend, Rihanna. According to TMZ, the then-unknown model even had to hire security, since Rihanna's fans were sending her threats!  The couple's next few years were filled with scandals, baby mama drama, rehabilitation, and whole lot of jealousy.
Finally in early 2017, the relationship came to a close as the budding actress sought out a permanent restraining order against her ex-BF per TMZ, which came after three failed attempts at serving him a temporary restraining order. In the initial hearing, Tran told the judge that Brown harmed and threatened to harm her many times. Luckily, she was granted a five year restraining order against the "Loyal" artist.
18

Rita Ora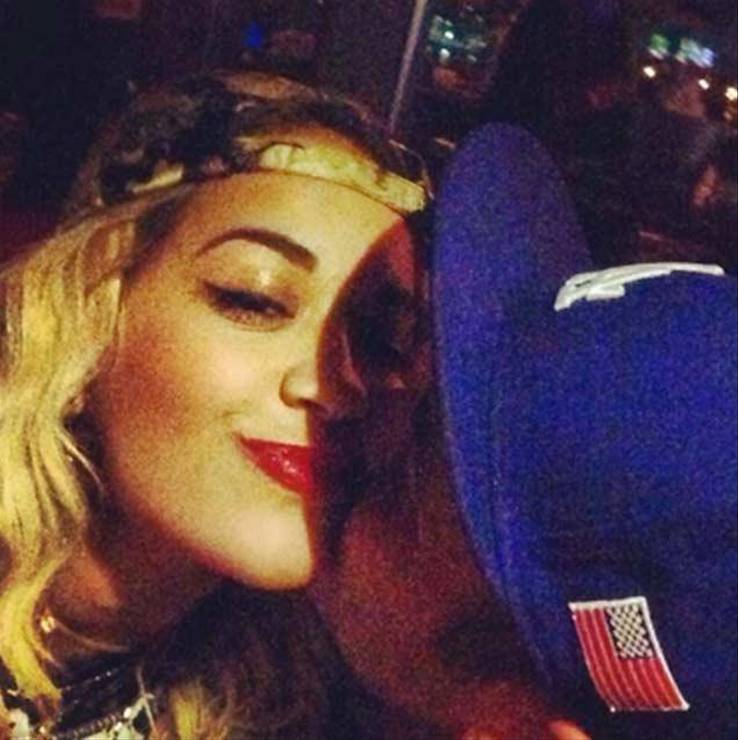 Sure, British pop-artist Rita Ora may seem like she paved her own path to fame, but she got a little help from one of her boy toys. The "Body On Me" singer gained popularity in the United Kingdom back in 2012, and started dating reality star Rob Kardashian. Things got serious quickly, as E! News reported that the couple got each other's names tattooed on their knuckles, although it turned out that they were only temporary.
Ora went on to have a few more hit songs, but it was her publicized split with Kardashian that truly launched her into the spotlight.
After a few months, their relationship fell apart due to Ora, allegedly. Kardashian took to twitter claiming that she had been with "nearly 20 dudes while [they] were together." The breakup seemed to be tough for Rob, as his sister Khloe tweeted (then deleted) her support for her brother and according to The Huffington Post, Rob "deleted everything on Twitter that reminds him of Rita."
17

Tameka Raymond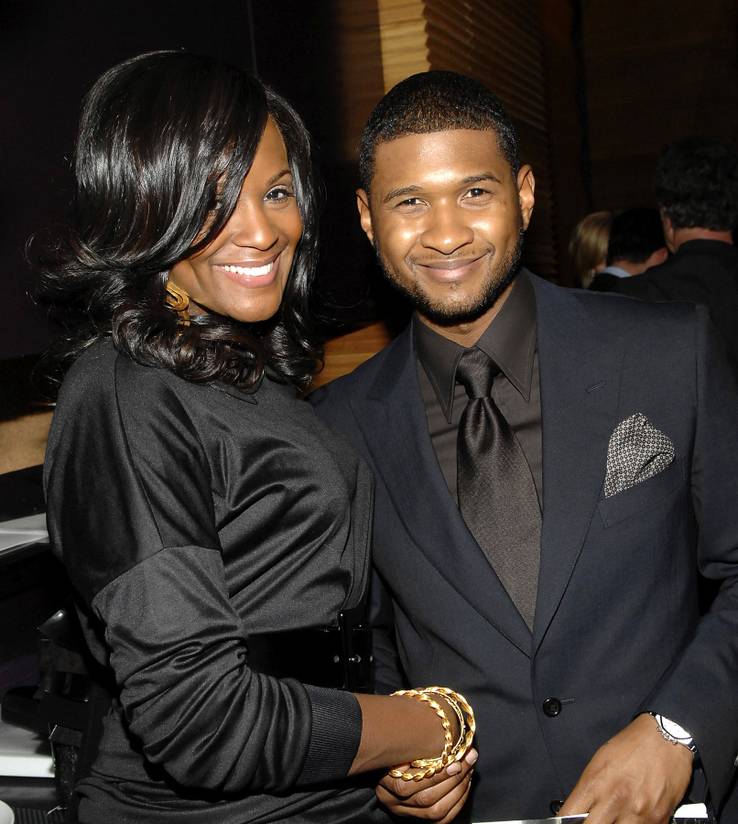 After his highly-publicized romance with TLC's Chilli, Usher moved on to a less-famous girlfriend: personal stylist Tameka Raymond (born Tameka Foster). The couple met in 2006 after the singer hired her to redo his wardrobe and they were engaged by January of the next year.
Everything seemed to be going fine for the couple as they attended the Grammy Awards together and praised each other in interviews. But in 2009, Usher filed for divorce citing "irreconcilable differences" and per People , the couple had been living separate lives for nearly a year.
Since her brief nuptials to Mr. Entertainment, Raymond has made a few brief appearances on reality television, but has been spending her time in a devastating legal battle over the couple's children. One of their children passed away from a serious tubing accident, while another nearly drowned in the family pool. According to ABC News, Usher opened-up in an interview with Oprah on her OWN network, diving into his relationship with Tameka by saying: "I really felt like we were friends. She made us enemies in a way that I could never understand."
16

Draya Michele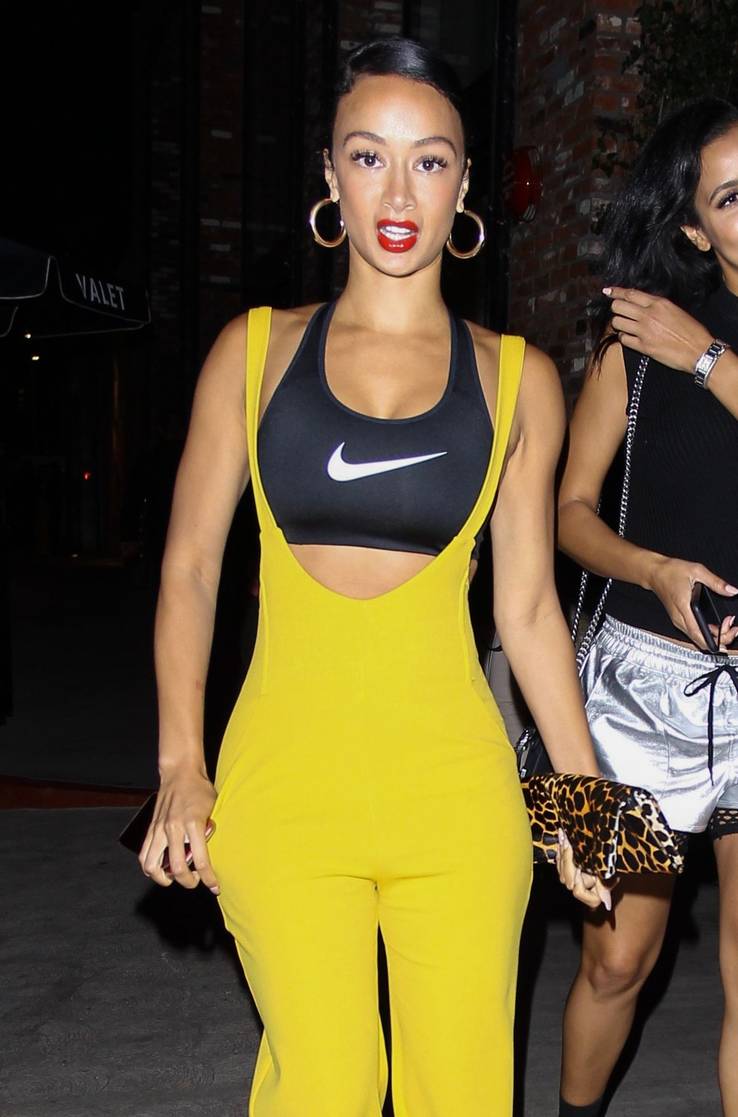 Another celebrity who got famous from dating "Look at Me now" singer Chris Brown is reality TV icon, Draya Michelle. After Brown was convicted, the former exotic dancer swooped in and the two started dating. Although they were only together for brief nine months, Draya later told the host of The Wendy Williams Show that she never understood why they made the R&B singer out to be a villain: "All of the rumors and whatever they have against him, I never witnessed any of that."
After they split, Draya moved on to date a host of celebrities and athletes, including DeShawn Stevenson, French Montana, Gilbert Arenas, French Montana, Ray J, Wiz Khalifa and others. Since then, she's settled down with NFLer Orlando Scandrick, and the couple have one child together. On television, she also starred in the first four seasons of the reality show Basketball Wives LA, whose whole cast got famous for being celebrity wives!
15

Elizabeth Hurley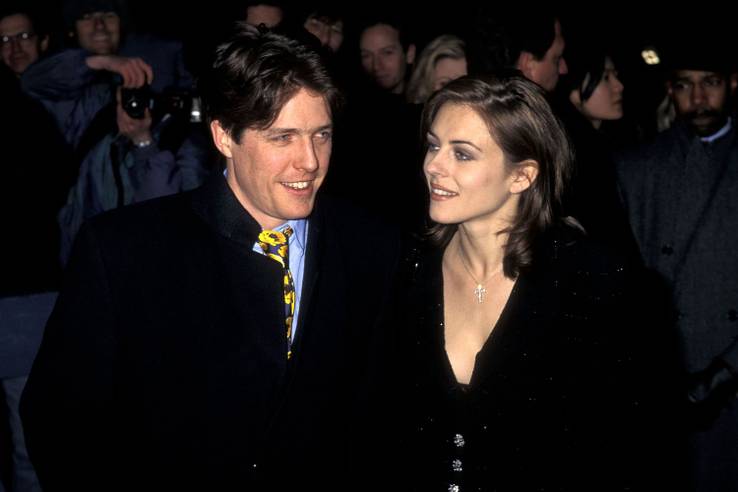 Before she was starring as Vanessa Kensington alongside Mike Myers in the Austin Powers films, the beautiful actress Elizabeth Hurley was just arm candy for Hugh Grant.
The couple got together in the late 80s while working on a low-budget Spanish film, but it was an infamous red carpet event that propelled Hurley into the spotlight overnight.
During the 1994 LA premier of Grant's movie Four Weddings and a Funeral, Hurley arrived in a black Versace dress that was held together by gold safety pins. The tabloids instantly took notice of the actress, as the outfit was extremely revealing. Looking back on the situation, though, the British actress thinks that infamous attire hindered her growth as an actress. According to The Telegraph, she sometimes wonders how that dress has affected her career: "From an acting point of view, who knows? I guess it could have been different. Perhaps I could have joined the National Theatre and become a much more worthy actor."
14

Chrissy Teigen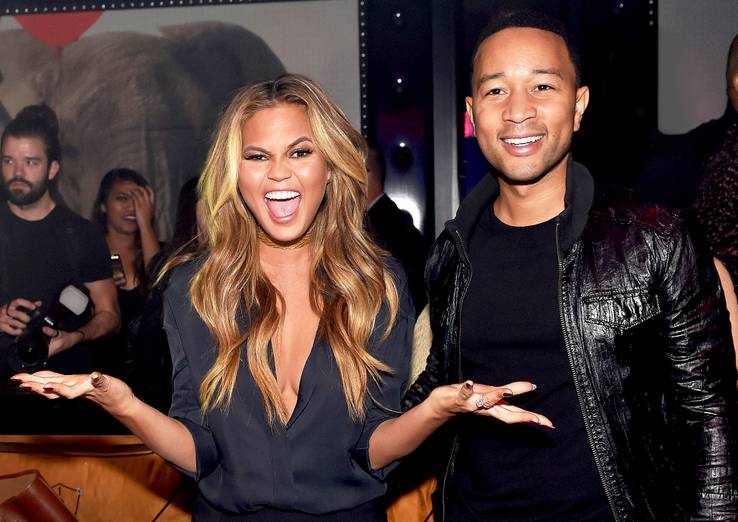 So maybe Chrissy Teigen didn't date a bunch of men in Hollywood, but she did get married into the spotlight. Teigen and husband John Legend first met on the set of Legend's video "Stereo" and they've been head over heels in love ever since. Per Pop Sugar, the musician even wrote his hit song "All of Me" about Teigen. But, before her fairy-tale romance, Teigen was yet another struggling model in an overcrowded industry. She had gigs like back-up briefcase girl on the game show Deal or No Deal, but slowly worked her way up to fame.
The model finally got her big break in the 2010 Sports Illustrated Swimsuit Edition and transitioned to the cover of the magazine in 2014. She now hosts the hilarious hit show Lip Sync Battle with LL Cool J, and is one of the best celebrities to follow on social media. Although she made her name through Legend, it seems like she would have broken into the big time no matter what!
Featured Today
10 Has-Been Actors With The Biggest Egos (And 10 Humble Millionaires)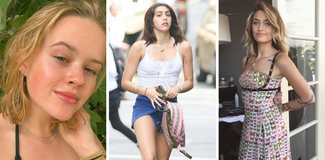 20 Celeb Kids Who Actually Pull Off Their Unusual Names

20 Celebs Who Looked The Most Unrecognizable When Pregnant

13

Sarah Snyder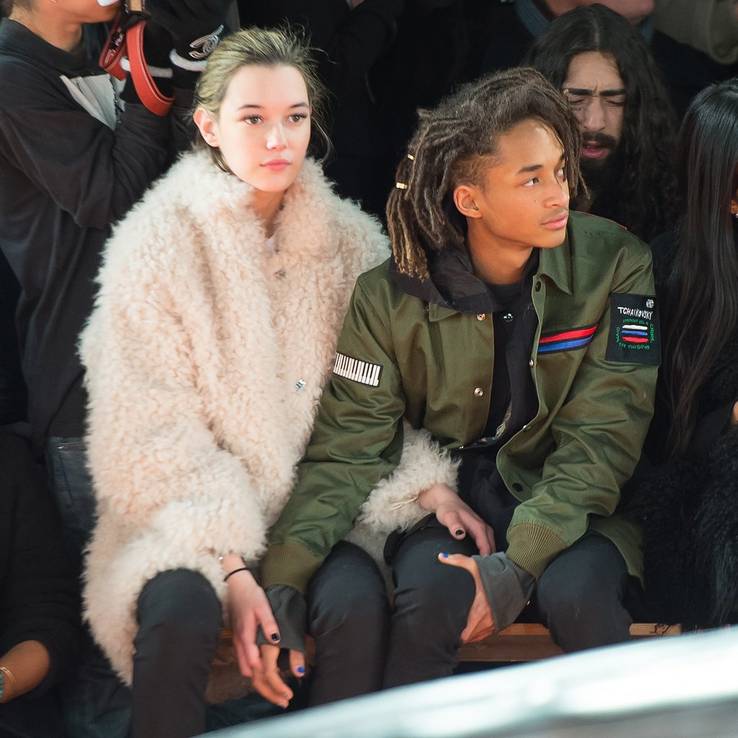 The always-odd Jaden Smith started dating an unknown Sarah Snyder in 2015. Smith's bizarre antics ended up launching Snyder into Instagram stardom and has landed her several modelling gigs along the way. But, in early 2017, the couple broke up, as Us Weekly reported that they "started growing apart." Since the split, she's been linked with some of Hollywood's elite, including Leonardo DiCaprio. According to the Daily Mail, in November 2017, the Inception star had a bite to eat with the 22-year-old Snyder, speculating that the two were dating despite Leo being nearly double Sarah's age. The speculation was never confirmed.
Now that she's in the center of the Hollywood spotlight, Snyder is using every bit of her fame to her advantage. She's been on the runway at the world's biggest fashion events and posed for the cover of magazines, attempting to maintain her celeb status post-Jaden. You should definitely look out for her in the future.
12

Kate Middleton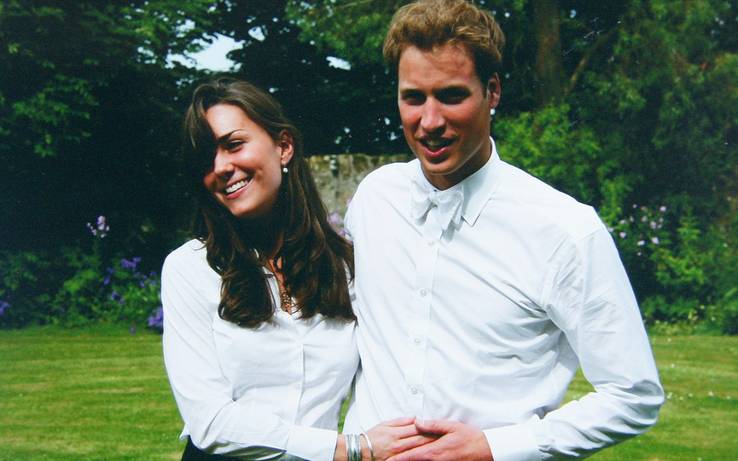 From a simple upper-middle-class family to the most prominent position in Britain, Kate Middleton struck the royal celebrity jackpot when she first met Prince William in 2001 at the University of St Andrew's. The couple dated for nearly a decade and was finally wed in one of the most anticipated royal weddings of all time. Now, Catherine, Duchess of Cambridge, is making a name for herself among the royals, and even has been named twice to Time's 100 Most Influential People.
Since she's in the spotlight so often, Middleton's popularity has bred a unique phenomena in the fashion industry known as "The Kate Effect." Basically, anything that the Duchess wears skyrockets in sales and Newsweek estimates her stylish influence to be worth upwards of £1 billion. Her wedding dress display brought in nearly £8 million alone. Now that is the true definition of of celebrity!
11

Suki Waterhouse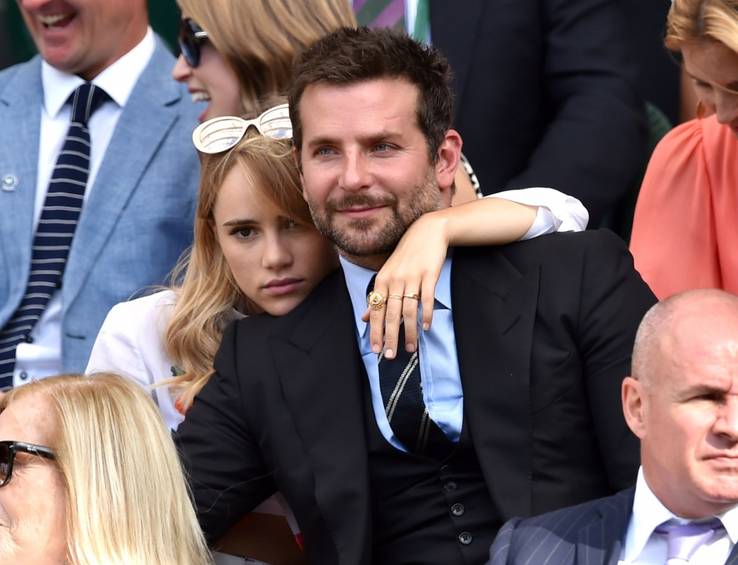 26-year-old actress and model Suki Waterhouse was lucky enough to ride to the coattails of Bradley Cooper's success all the way into the limelight. The couple began dating in 2013, but aside from a few red carpet events, they tended to keep their relationship behind closed doors. She even tole Elle UK that "I don't talk about my boyfriend because it's boring." Yet according to E! News, the Silver Linings Playbook actor broke it off with Waterhouse in 2015 because their careers were going in separate directions, but they still remain good friends.
From one performer to another, Waterhouse moved on from Cooper with Mexican actor Diego Luna, and has recently been rumored by the Daily Mail to be dating critically-acclaimed director Darren Aronofsky. While she has been slated in minor roles in the past, per her IMDB page, Waterhouse is set to have a multitude of role over the next few years. Perhaps her director boyfriend put in a good word with the casting agents.
10

The Govan Sisters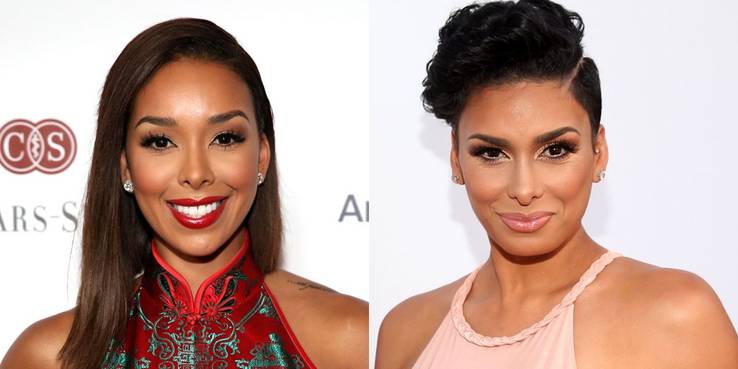 No other sisters get around the NBA like the Govans.  The less 'active' sibling, Laura, became famous as a WAG to three-time NBA All-Star, Gilbert Arenas. The couple first met when Laura was working in the Sacramento King's PR department, and they soon begin a rocky relationship. Four kids later, the couple has split, but rumors of Govan's relationship with Shaquille O'neal and a lengthy custody battle propelled this tumultuous relationship into the tabloids.
Gloria took a similar path to fame, marrying NBA bad boy Matt Barnes (now divorced) and got the nod to star in the reality show Basketball Wives.
Like the premise of the show, Gloria's life is plastered with drama. According to the NY Post, in 2015,  her ex-husband Barnes drove to her home to attack her current boyfriend, his friend and former teammate, Derek fisher. Clearly, these celebs rose to fame through their famous athlete partners, as well as through their unnecessary sibling drama!
9

Evelyn Lozada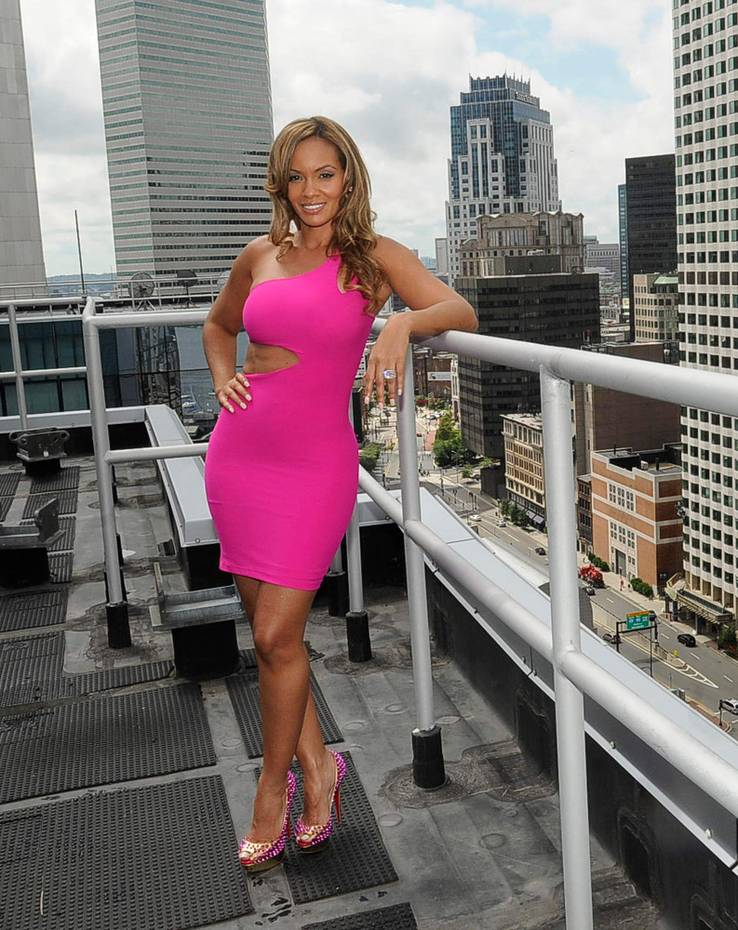 Probably the most famous sports WAG (outside of every Kardashian) of all time is reality show queen Evelyn Lozada. The 42-year-old Basketball Wives star rose to fame after getting engaged to NBA player Antoine Walker, but the couple had a messy split in 2010 after being for a dozen years. Walker claimed that Lozada was a gold digger, and according to CNN Money, filed for bankruptcy after blowing through $108 million. Lozada however claims she knew nothing of their previous financial problems, but that's only where the drama begins!
Lozada moved on to infamous NFL WR Chad Johnson (formerly Chad Ochocinco), and the couple quickly wed, but as with all of her relationships, there was trouble brewing in the distance. Per ABC News, after a heated argument, Johnson harmed Lozada. The couple soon got divorced afterwards.
Although she's had several other relationships on her way to fame, Lozada completed the sports trifecta when she got engaged to MLB star Carl Crawford.  The former LA Dodger even purchased a 14.5-Karat engagement ring, per the NY Daily News. Now, I ain't sayin' she a gold digger, but…
8

The Hadid Sisters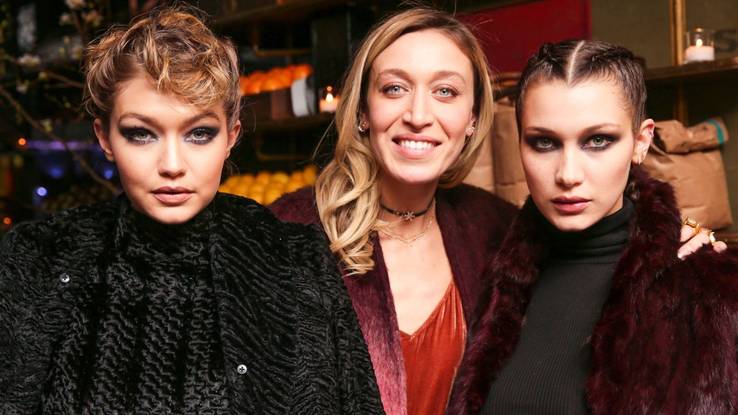 The ever-beautiful Hadid sisters may have made a name in the modeling world now, but it was their famous relationships that truly propelled them to celebrity status. Perhaps the most famous sibling, Bella, jumped into the spotlight with the her whirlwind romance with Starboy artist The Weeknd. They made a red carpet appearance at the 2016 Grammy Awards, and Bella coincidentally was named "Model of the Year" several months later. According to E! News, the two later broke up due to scheduling conflicts.
Then, there's Kendall Jenner's BFF, Gigi Hadid. Although she's been modelling since she was two years old, it wasn't until the Kardashians got uber-popular that she became a household name. Add in an on-again, off-again relationship with former One Direction singer Zayn Malik, and Bella's recipe for celeb stardom was complete.
On top of all the sister's fame, the matriarchal Hadid, Yolando Foster, got into the mix as a member of the drama-filled reality show, The Real Housewives of Beverly Hills. While the other siblings haven't reached these ladies celebrity level, there is no doubt that the Hadid family's fame quickly rose from their publicized love life.
7

Blac Chyna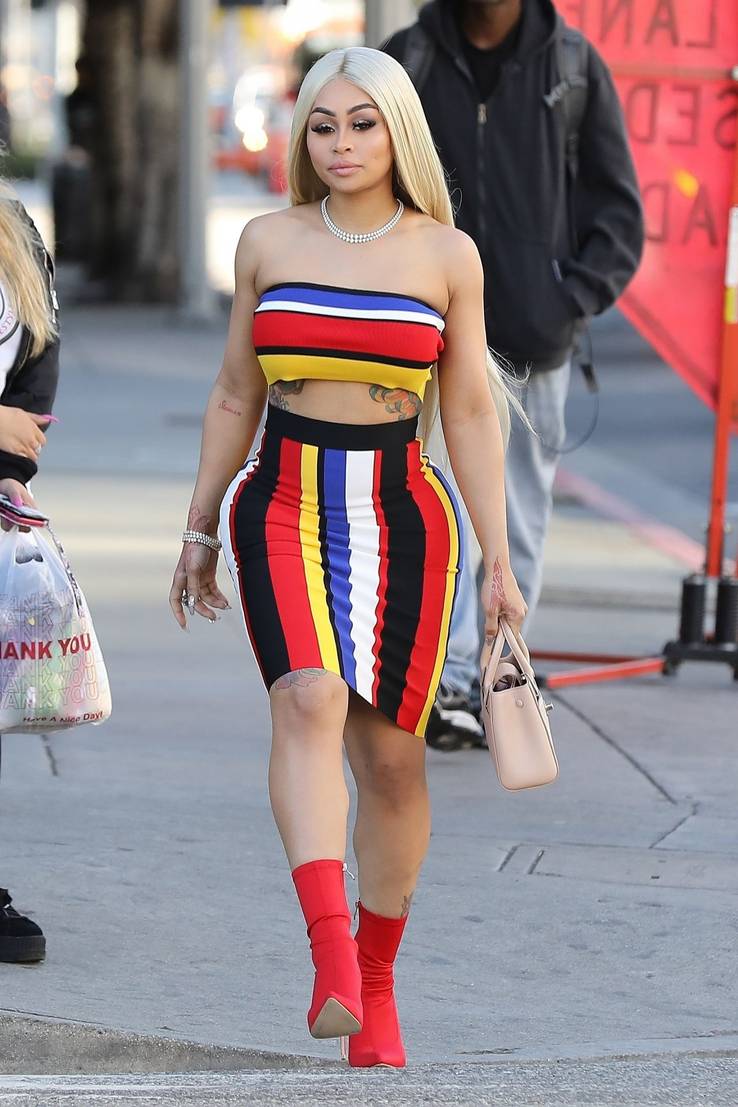 Who would ever think that being a dancer would lead to career in the Hollywood limelight? Apparently, Angela White, or as we know her now, Blac Chyna. While attempting to pay for university, Chyna worked at the local club and gained a reputation for her particularly curvy look.
Drake even dropped a reference to Blac Chyna in his 2010 hit song "Miss Me." But it was when she started dating rapper Tyga that really launched her career.
According to in interview in Elle Magazine, Chyna said that Tyga "wanted [her] to go on tour with him and Chris Brown," but she turned down the offer. Yet after she starred in the Compton-based rapper's risque music video for "Rack City," they soon began a relationship. Although they had a child together, the couple broke up in 2014, each moving onto to a different Kardashian: Tyga dated Kylie and Chyna dated Rob. Neither of their relationships ended amicably, but those stories are for another day.
6

Stacy Keibler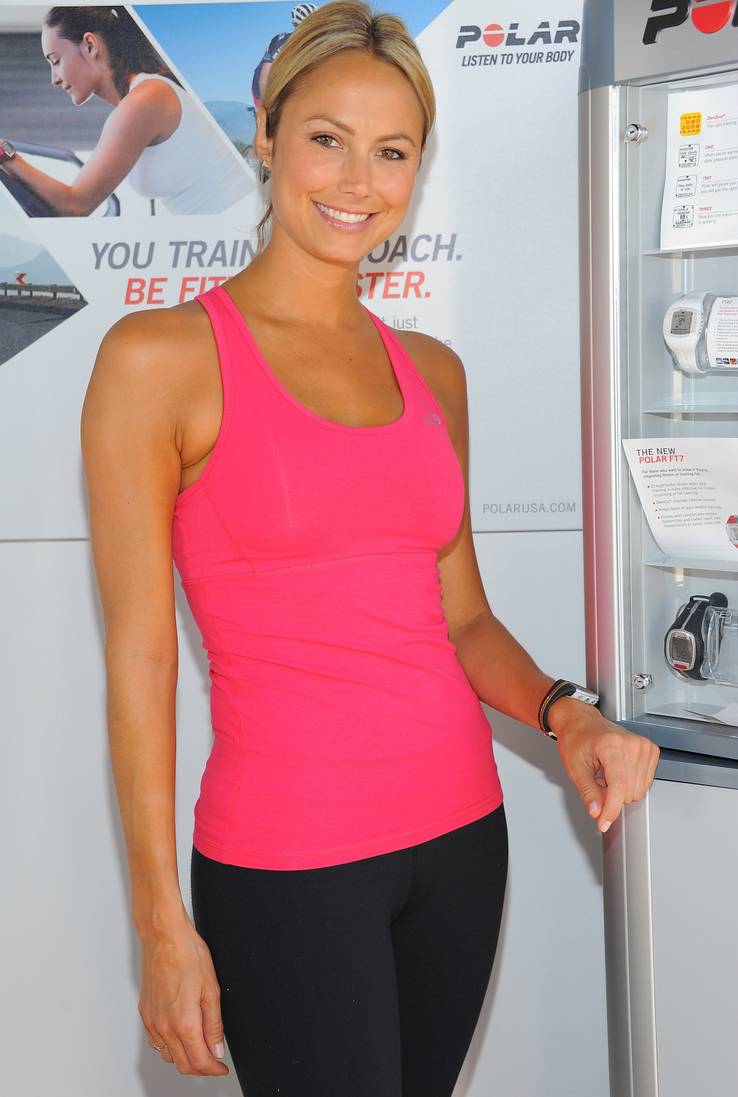 There is no doubt that Stacy Kiebler is one of the most well-rounded celebs in the business: she models, dances, acts, wrestles, cheerleads, and has become a fitness icon. Known for her unusually long legs, she started off her career as a Baltimore Ravens cheerleader and dabbled in the world of professional wrestling in the WCW and WWE.  Although, her fame was limited to a niche audience.  That was of course until she was spotted on the arm of George Clooney.
According to People, Kiebler first met Clooney in 2006 while she was a contestant on season two of Dancing with the Stars, although they didn't strike up a romance until the summer of 2011.
The couple was spotted on the red carpet several times over the next few years, with the 5'11" blonde towering over the actor (even without heels)! Still, with Clooney's strict non-family values, Kiebler's desire for children caused the couple to part ways in 2013. Since, she's gotten her wish as she's lived a quiet life after marrying CEO Jared Pobre. The new couple also welcomed a baby girl to the world in August 2014.
5

Amber Rose
Amber Rose embodies the theme of only becoming famous from celebrity relationships. The 34-year-old model told Jamie Foxx on Sirius Radio that she began dancing at the age of 15 to help earn money since her parents recently divorced, struggling her entire life. But, she got her big break as a backup dancer in the Kanye West and Young Jeezy music video "Put On." From there, she started dating the rapper, appearing in fashion ads, walking the runway, and entertaining audiences on a slew of reality shows.
Known for her bleach blonde buzz cut, Rose's unique launched her into the spotlight. After her and West split up, Amber moved on to fellow rapper Wiz Khalifa in 2011.
The couple has since been engaged, married, and divorced. As of late, she's been with another hip-hop artist, 21 Savage, but according to People, the couple called it quits in March 2018 after two years of dating. We wonder which musician she'll move onto next?
4

Kim Kardashian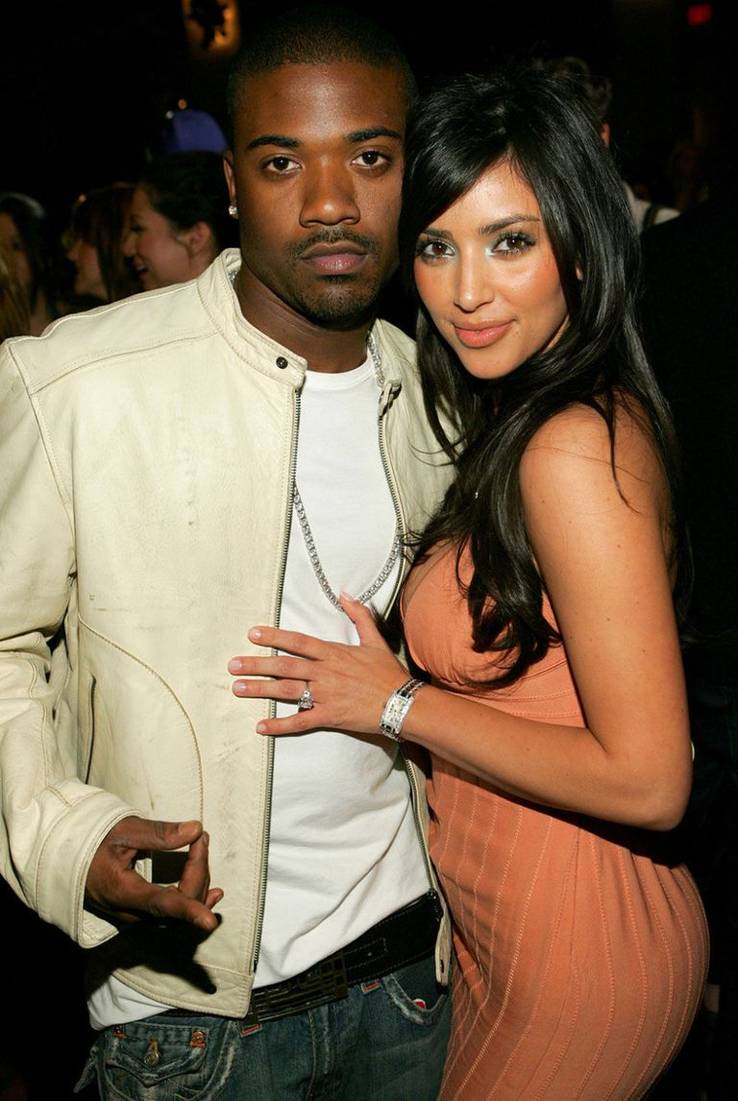 Back to America's royal family: The Kardashians. They were in the spotlight in the 90s during the OJ trial, as the patriarch lawyer, Robert Kardashian, was a member of Simpson's infamous defence team. Also, Kim K did get some media love when her friend, Paris Hilton, rose to stardom in the early 2000s, but it wasn't until she started dating Ray J, and made the infamous film until the family's fame skyrocketed.
After the leak of the tape, the family coincidentally started appearing on reality television in the hit E! network show, Keeping Up with the Kardashians. In combination with her newfound TV fame and voluptuous curves, Kim took the world by storm. She dated professional athletes, actors, and musicians alike. Finally, she has settled down with rapper Kanye West, but lately, according to Capital FM, that relationship seems to be experiencing some issues. Whatever the case, Kim's previous dating history has propelled her into one of the famous starlets in Hollywood.
3

Kris Jenner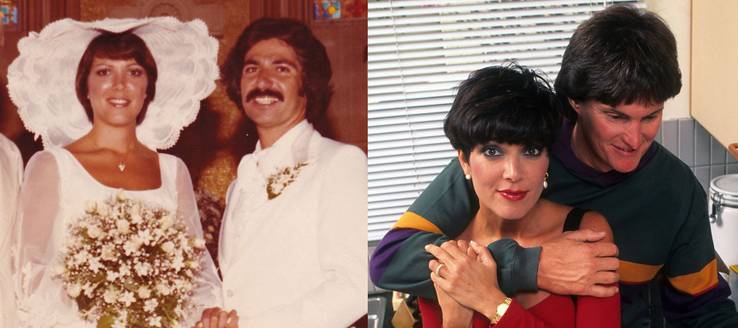 Yes, the top celebrity who only got famous for dating many other celebrities is none other than the head of the Kardashian family: Kris Jenner. Before she originally got married to powerhouse attorney Robert Kardashian in 1978, she was merely just a flight attendant. Her husband's high-profile clients like O.J. Simpson (whom Kris allegedly had a few rumored flings with per Page Six), put the family in an infamous spotlight.
After she divorced Robert (who later passed away in 2003), Kris moved on to Olympic gold medalist formerly-named Bruce Jenner. As with the rest of the family, her celeb status was launched by Kim's dalliance with Ray J, and her star power has been increasing ever since Keeping Up with the Kardashians took to the air waves.
Now that Bruce is Caitlyn, the former reality couple has been at ends with their past relationship, and finalized their divorce in 2015. Needless to say, Kris worked her way up the celebrity dating ladder as she transformed a lowly flight attendant into television superstar.
2

Bonus: Scott Disick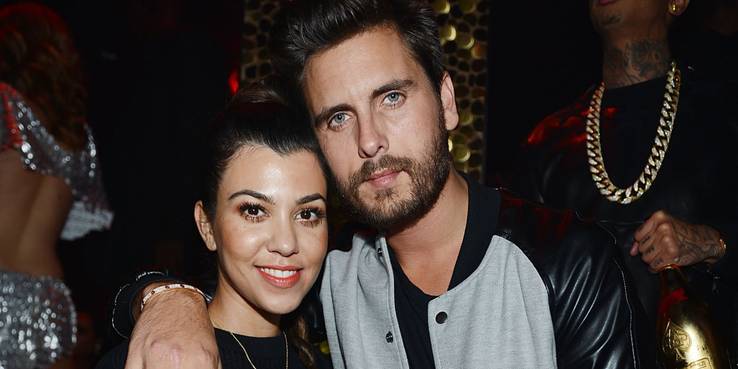 Speaking of male Kardashians, there is the always honest Scott Disick. Okay, so maybe he isn't a woman, but the only reason he rose to fame was because he dated Kourtney and was a frequent guest on Keeping Up with the Kardashians. According to People, the reality couple met in 2006 at a house party hosted by Joe Francis, director of the film series "Girls Gone Wild." At the time, Disick was a "model," as he appeared on the cover of a few young adult books, yet was clearly not a celebrity.
The two struck up a relationship, but it wasn't all butterflies and rainbows. Throughout the Kardashian's reality show, they were dating and then they broke up way too many times to count.
But in 2011, Scott was ready to tie the knot, even purchasing an engagement ring, yet never followed through. In 2015, despite having three children together, E! News reported that Disick and Kardashian split for good, much to the dismay of fans.
1

Bonus: Kevin Federline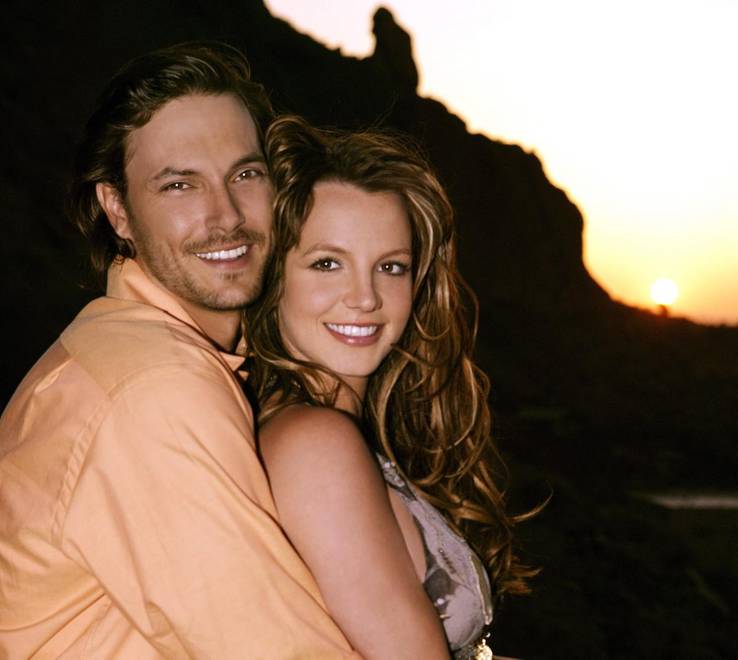 Again, not a woman, but K-fed went from backup dancer to Mr. Spears in a flash. Seen as one the biggest gold diggers of all time, Federline started dating the Princess of Pop in 2004, and the couple married only five months later, despite K-fed's ex-fiancé, Shar Jackson, recently giving birth to his child. He was truly a polarizing figure in the media, with tabloids bashing him, alleging he left his fiancée for greener grass in Spears.
After having two children together, Spears filed for divorce from K-fed, and the couple have been in a lengthy financial and legal custody battle of their kids ever since. According to People, Federline recently asked for $20,000 per month from Britney in child support, all while he partied it up in Vegas for his birthday. So, maybe the critics were right when they called him a gold digger!
Source: Read Full Article