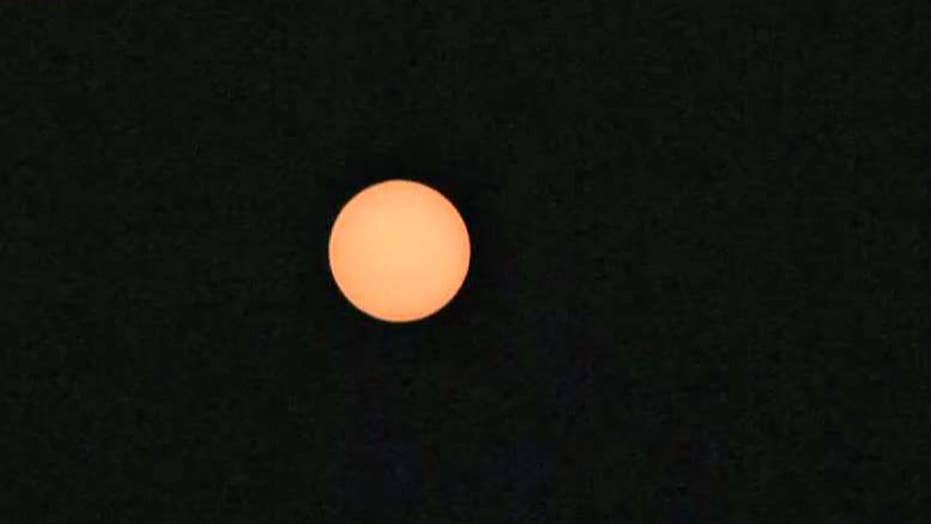 Scientists using solar eclipse to further study the sun
Chief astronomer and director of the Franklin Institute Planetarium Derrick Pitts explains what can be learned
The first solar eclipse of 2021 will be visible to the Northern Hemisphere on Thursday morning.
It will appear as a "sunrise event," with the moon passing between the Earth and the sun and partially obscuring the star from view and leaving its outer ring exposed.
The annular "ring of fire" eclipse will be best viewed by residents of parts of Canada, Greenland and northern Russia, according to NASA.
However, in the eastern U.S. and northern Alaska, a partial solar eclipse – without the annulus or "ring of fire" – will occur, appearing as if the moon has taken a "bite" out of the sun.
Much of Canada and parts of the Caribbean, Europe, Asia, and northern Africa will also only see a partial eclipse.
Livestreams for the event begin in the early morning and viewers in the eastern U.S. are advised to get a clear view of the eastern horizon to observe it.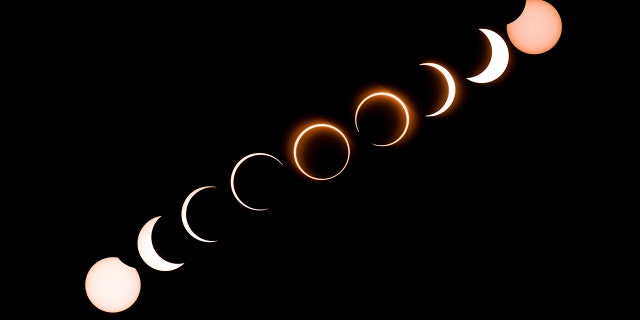 TOPSHOT – This composite image shows the moon as it moves in front of the sun in a rare "ring of fire" solar eclipse as seen from Tanjung Piai in Malaysia on December 26, 2019. (Photo by Sadiq ASYRAF / AFP) (Photo by SADIQ ASYRAF/AFP via Getty Images)
NASA will start video coverage on YouTube at 5 a.m. ET and the Italy-based Virtual Telescope will also stream the event at the same time.
The next total solar eclipse visible from the U.S. will be on Apr. 8, 2024.
Source: Read Full Article