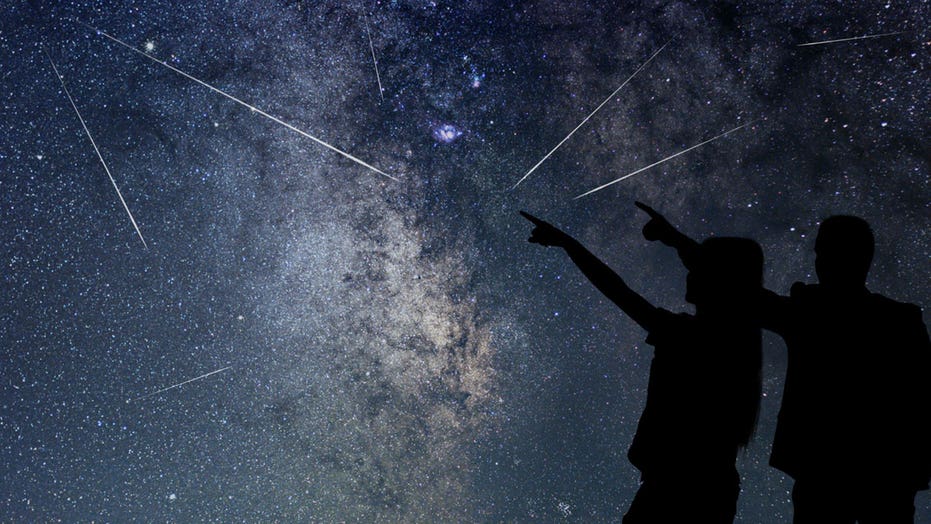 Boom! Meteor explodes, causes fireball over central New York
Fox Nation host Abby Hornacek has the details of the rare event on 'Bill Hemmer Reports'
Two meteor showers will grace the night skies this week – though the moon may make observing them nearly impossible.
The Southern Delta Aquariids and the lesser Alpha Capricornids are set to peak on Wednesday,
On Wednesday night, the AMS reports that the moon will be 74% full and clouds and wildfire smoke could also hinder viewing efforts.
While NASA says the best chance to view the Delta Aquariids on Wednesday will be to direct one's gaze halfway between the horizon and the zenith and 45 degrees from the constellation Aquarius, interested parties can also catch the Delta Aquariids in August during the highly anticipated Perseid meteor shower.
The Perseids are active from July 17 through Aug. 24, producing up to 100 meteors per hour.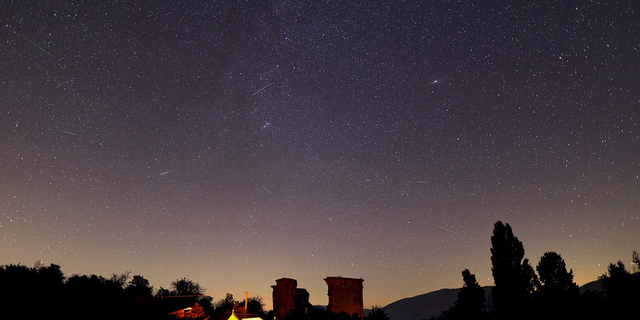 Several Perseid meteors dash across the sky above Italy's Castel Santa Maria in this photo by astrophysicist Gianluca Masi of the Virtual Telescope Project taken during the peak on Aug. 12-13, 2018.
(Gianluca Masi/<a href="http://www.virtualtelescope.eu" target="_blank">Virtual Telescope Project</a>)
In a meteor shower, meteors are moving toward Earth from the same angle, though moving from different locations.
Scientists estimate that around 48.5 tons of meteoritic material fall on the Earth each day.
Source: Read Full Article