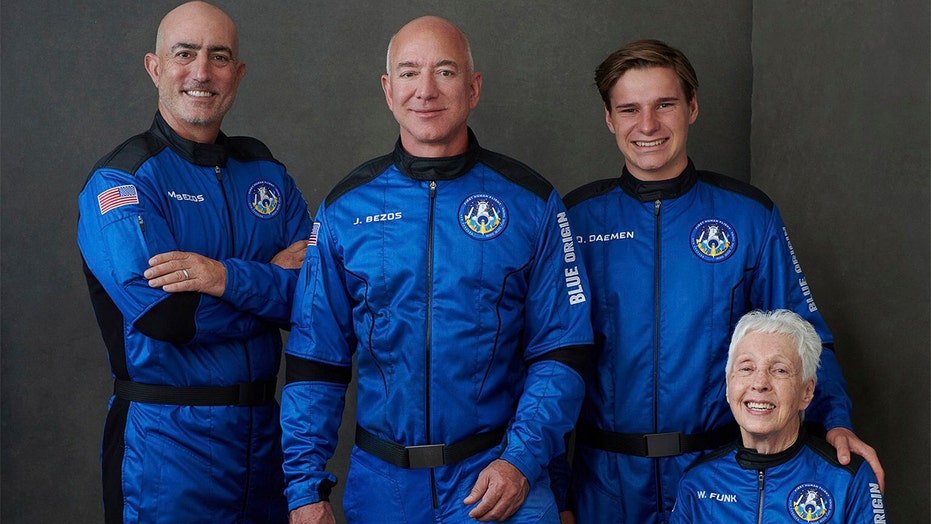 Media top headlines July 21
In media news today, politicians mislead on Texas education bill, Jeff Bezos gets roasted for thanking employees and customers for paying for his spaceflight, and critics slam the press for soft treatment of Democratic 'Texas super spreaders'
Two Oregon teachers who believe students should use bathrooms that correspond with their birth gender were fired after an investigation uncovered an email to conservative commentator Ben Shapiro as evidence they used school facilities to work on a political campaign.
"We would be honored if you and your team would consider our resolution as an alternative policy option to the proposed Equality Act or other state legislation regarding gender identity policies and would be willing to be a voice in our movement for this resolution," former North Middle School assistant principal Rachel Damiano wrote in an email to Shapiro, using her school email address.
North Middle School fired Damiano and science teacher Katie Medart last Thursday after an investigation found they violated the district's policy of using school facilities to work on a political campaign, and presented the email to Shapiro as evidence.
Both former teachers believe students should be required to use "anatomically-correct" bathrooms unless single-user "gender-neutral" bathrooms are built, and oppose legislation that would require teachers to use students' preferred pronouns. The pair had posted a video and launched a website to support their beliefs on LGBT matters, which they dubbed the "I Resolve Movement."
"Because there was a backlash from fellow employees and community members who didn't like what they had to say you know the district basically threw them under the bus," Ray Hacke, lawyer for Damiano and Medart, said of the pairs' firings. "People are allowed to have discussions with people about political topics on their own time. I'm sure there are people in the lunchroom who talked about Trump versus Biden."
The two former teachers faced backlash for their stances earlier this year, with one middle schooler starting a petition for them to be fired. An independent investigation was launched into the teachers, and school board members voted 4-3 for their termination.
"While Ms. Damiano did not like referring to 'I Resolve' as a political campaign, her efforts both in the video regarding legislation and through the stated purpose of 'I Resolve' showed it was a political campaign," an investigation into the teachers says. "This was specifically demonstrated in emails she sent to Daily Wire host Ben Shapiro."
The school did not immediately return Fox News's request for comment on the matter.
Source: Read Full Article