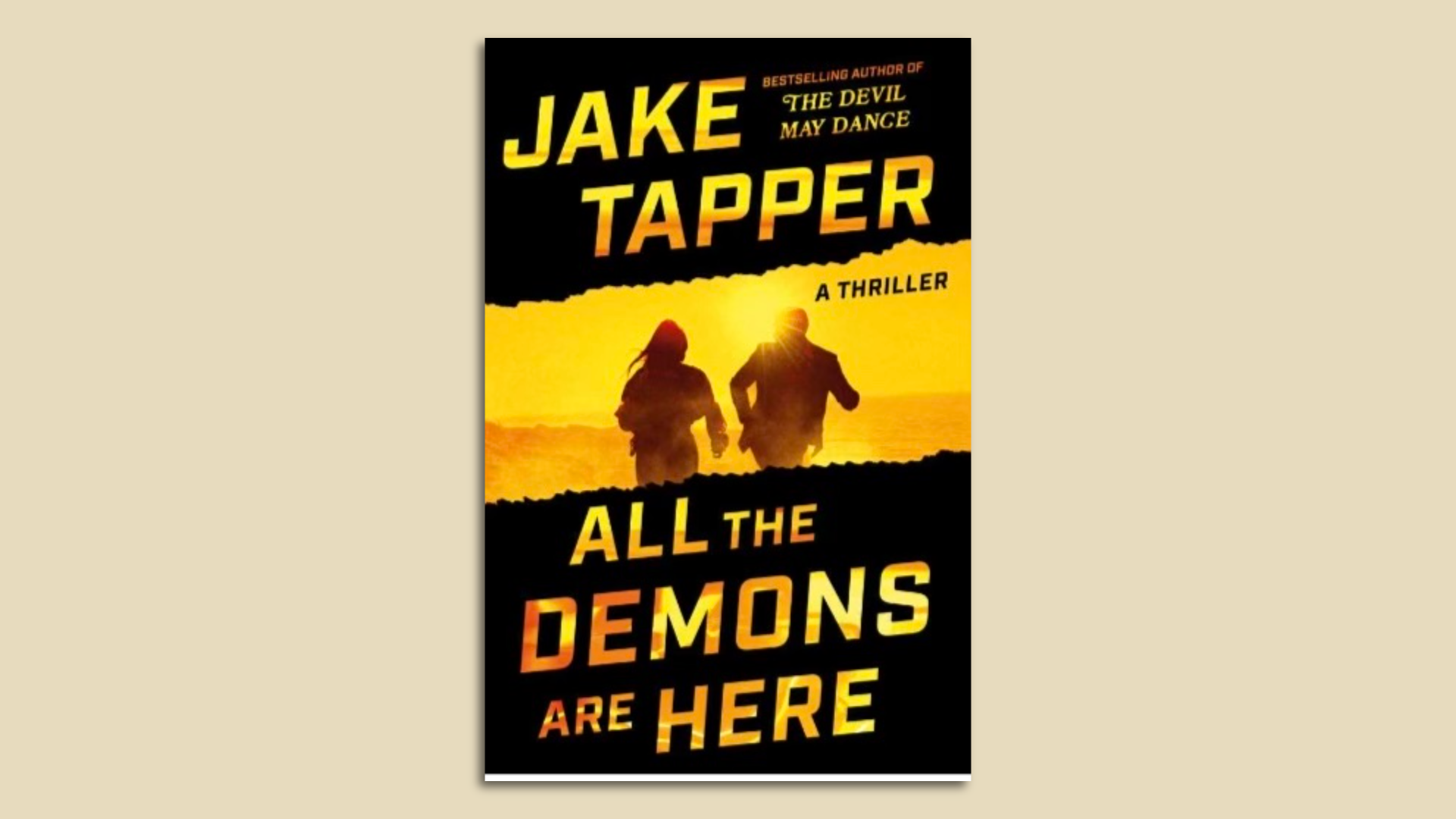 Cover: Little, Brown
CNN's Jake Tapper tells Axios that Bob Woodward and Carl Bernstein are "integral to the plot" of his new political thriller, "All the Demons Are Here" — set in Montana and D.C. in 1977, and coming July 11.
Driving the news: "One of the first scenes is in the Senate dining room, where we see Woodward, Bernstein, freshman Senator Jack Danforth," Tapper says.
"Congressman Charlie Marder [from Tapper's earlier bestselling novels] is now Senator Marder (R-N.Y.)."
"Woodward and Bernstein are regaling Charlie with a story about Barry Goldwater, who later shows up … Woodstein also appear in another part of the book."
The publisher says the book "tours the underground 70s world of cults, celebrities, tabloid journalism, serial killers, disco, and UFOs."
Tapper — anchor, cartoonist, novelist — has been working on this book since 2020, when he handed in his second political thriller, "The Devil May Dance" — published in 2021, following "The Hellfire Club" in 2018.
More on the book.
Source: Read Full Article