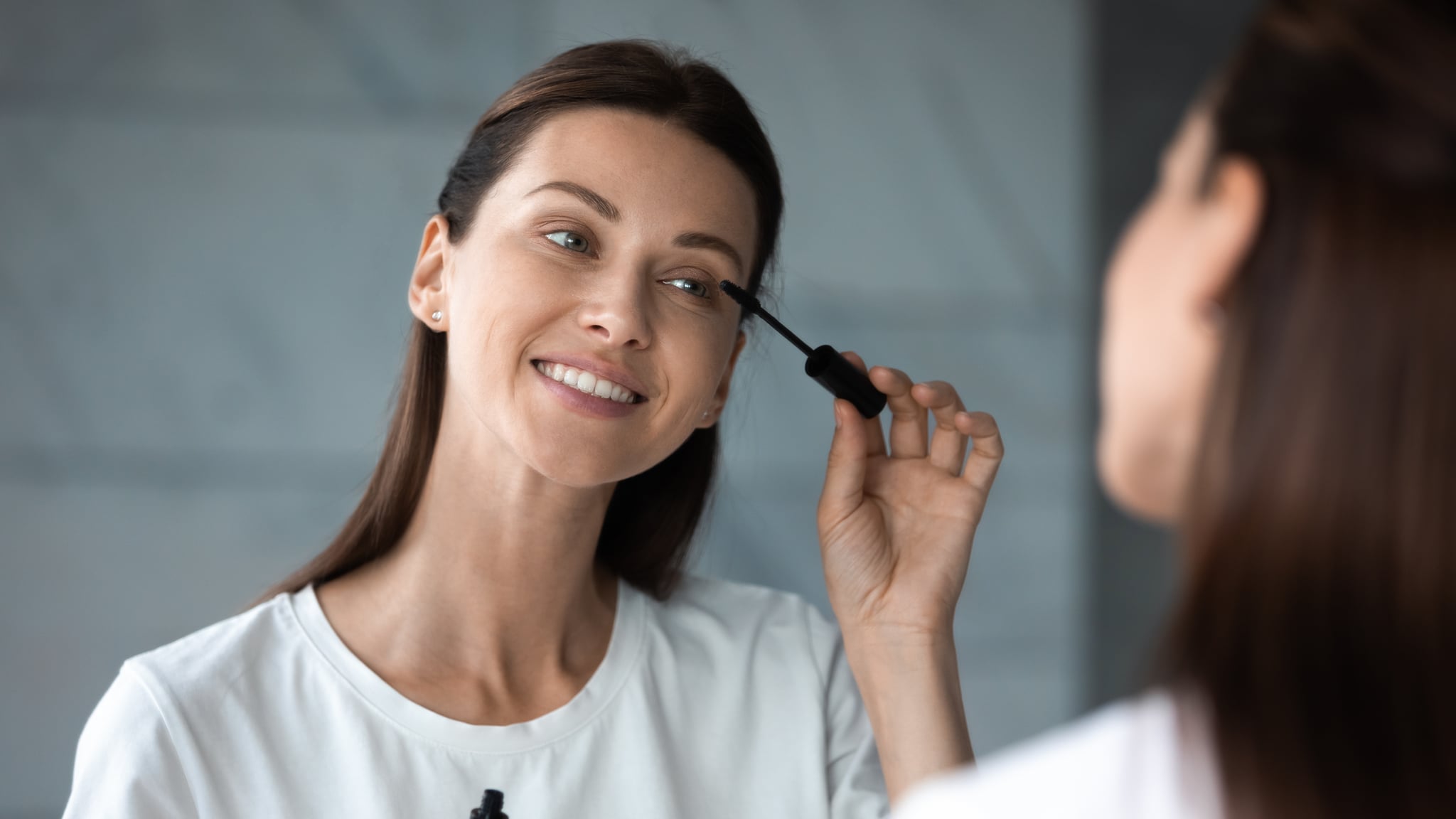 Opinion: we don't talk about eyelash prep nearly enough. In fact, spending more time on this portion of your routine can help your go-to mascara live up to its full potential. In other words, there are things you can do to help boost the volumizing and lengthening effects of your favorite formula.
So what steps should you take before working that wand through your lashes? Keep reading for the tips and tricks that will make a noticeable difference in your final look.
Use an Eyelash Curler
Once you start using an eyelash curler, you'll never stop. As its name implies, the tool is designed to curl and lift your eyelashes. Now, some mascara formulas, like the e.l.f. Cosmetics Big Mood Mascara ($7), provide a subtle lift to the eyelashes. But curling your eyelashes with a traditional eyelash curler first — like the e.l.f. Cosmetics Eyelash Curler ($3) — will help intensify your mascara's abilities.
Prime Your Eyelashes
Similar to the primer you apply on your skin before foundation, mascara primers and mascara base products help your mascara look last longer throughout the day. Some help create a smoother surface on the tiny eyelash hairs for your mascara to grip onto. Others are formulated with nourishing, hydrating ingredients to help keep your eyelashes healthier.
Source: Read Full Article