When Al Roker was forced to take a break from Today due to serious ill health which left him hospitalized, Dylan Dreyer stepped up to the plate and filled in.
And while the popular Today star dazzled viewers with her kilowatt smile and upbeat personality, behind the scenes, she says every one of the team had Al, 63, on their mind.
Dylan, 41, sat down with HELLO! for an exclusive interview and opened up about her adored co-star and how she feels about him coming back to work after almost two months off.
WATCH: Al Roker details terrifying decline in health which lead to him being hospitalized
"It's been so amazing and so special on so many levels to have Al return," she said. "We are a tight-knit family on the Today show. What you see is what you get."
Al suffered blood clots which traveled to his lungs in November and Dylan admitted they were all extremely worried about him.
MORE: Today hosts band together for emotional farewell to much-loved colleague
POPULAR: Pauley Perrette's bold new look delights fans as she returns to social media
"I think there was a very real moment when we were all concerned," the mom-of-three added. "Not knowing what was going on and just praying and reaching out to find out information was hard. We were genuinely worried as friends."
https://www.instagram.com/p/Cnw9_LWO3AZ/
A post shared by Al Roker (@alroker)
Al is now back to work but had his co-stars very concerned during his absence
Since returning to the show, Al has revealed that this condition was life-threatening and he had to undergo a seven-hour surgery.
It was incredibly emotional for everyone when he walked back on set in January, as Dylan revealed that some of her colleagues were unsure if he would be well enough to make a full comeback.
MOST READ: NCIS confirm return of well-loved character – and fans can't wait!
SEE: Salma Hayek leaves fans speechless with sultry bathtub photo
"When he started to get better, we were like, 'well, what does this mean? Is he gonna come back?'. Everyone kept saying that he would pull back and not work as much. I was like 'do you not know Al?'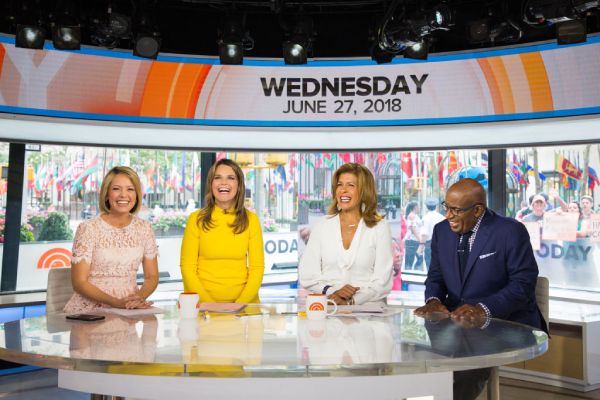 Dylan said the Today show are close-knit family and they all look out for one another
"He is the hardest working person in this business. If he feels like he can work the way he always has, he will."
Dylan was right, and Al has been delighting viewers with his quick-wit since his return.
"The doctors fixed the problem," Dylan added. "He's back to himself, he's making jokes. It's like when he beat cancer. He comes back and you forget it ever happened. He's such a trooper and he's better than ever. And now I get to sleep past 4 o'clock in the morning too which is an added bonus."
Read more HELLO! US stories here
Source: Read Full Article