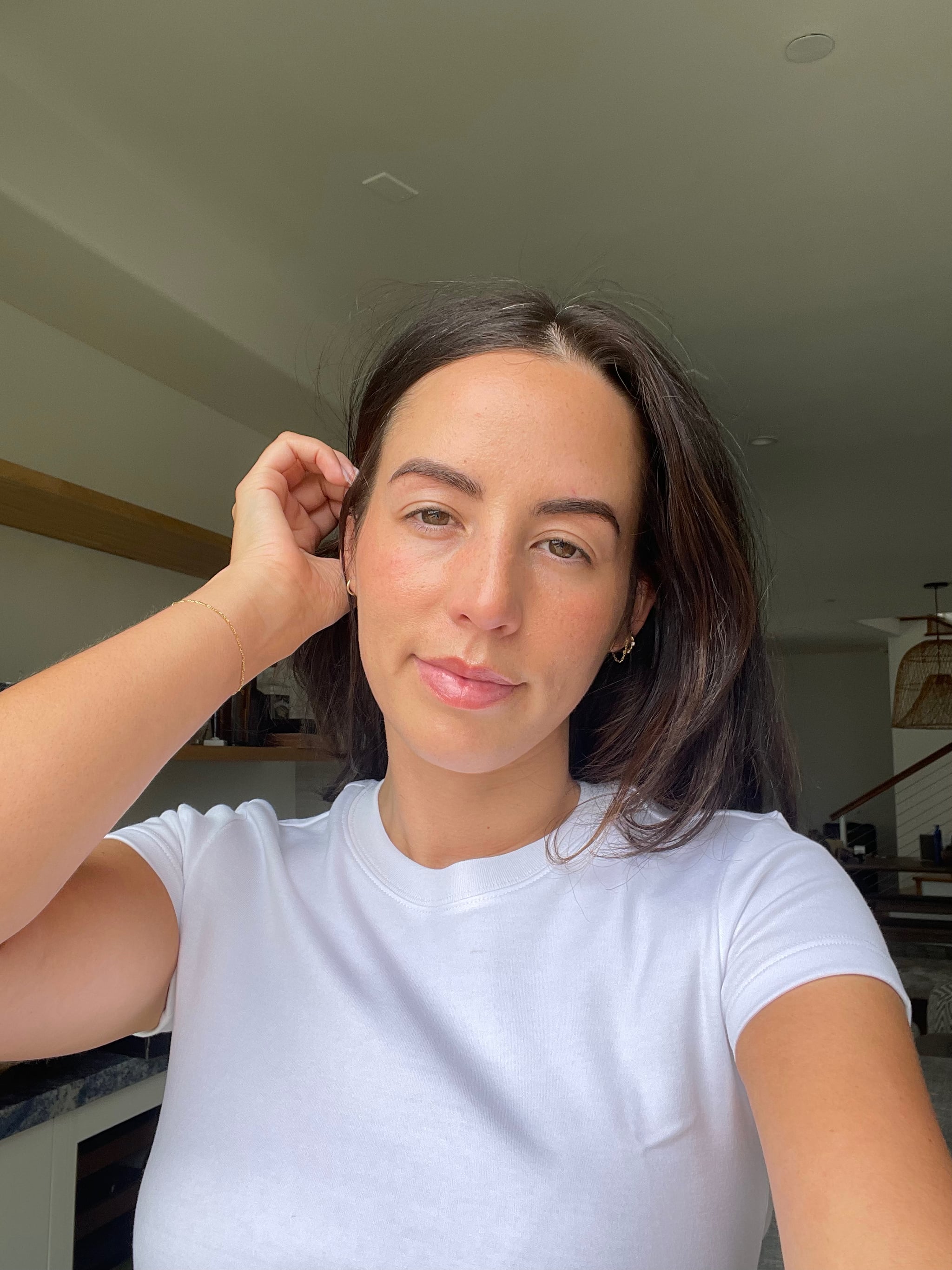 Lawless Beauty just launched its Shape Up Soft Fill Brow Pencil.
The product is a dual-ended eyebrow pencil with a custom oval applicator tip.
One editor tried the brow product and is sharing her before-and-after photos.
When it comes to makeup that has the most impact, eyebrow products are the clear winners for me. Of course, I love how tinted moisturizers can even out my skin tone or how blush can give me the "lit from within" look, but having thick, filled-in brows can frame my face in a way that no other product can. It takes a lot for me to have zero complaints with a new makeup product, but my eyebrows have officially announced they're in an exclusive relationship with the new Lawless Shape Up Soft Fill Brow Pencil ($21), and I don't see them breaking up anytime soon.
If you've ever seen me fresh out of the shower, then you already know: I have incredibly sparse, thin eyebrows. I waxed them into super-thin abandon when I was in high school, and they've never fully grown back. I've tried growth serums that have helped sprout tons of little baby hairs, but they're hard to see without frequent eyebrow tinting. In between appointments, though, I rely heavily on brow pencils to add shape and color. I've been using the same eyebrow products for years, but when I heard Lawless was coming out with a product of its own, I knew I wanted to try it. (I'm a big fan of the brand's concealer, and I also love its overnight lip mask.)
When I first took off the cap of this eyebrow pencil and noticed an oval tip, I won't lie, I was confused. My immediate thought was, "Why the f*ck would they make the pencil this shape?" But as soon as I started filling in my eyebrows, I realized the answer: the oval shape allowed me to glide across my brow hair easily and fill in sparse areas without needing to draw in tiny hairs or be too precise. In fact, it took me about half as much time to do my brows as it usually did, and they looked way more natural (and better) than I thought possible.
I fell in love with this eyebrow pencil after the first time I tried it. I've even been able to skip my monthly eyebrow-tinting appointment a few times because I feel so confident in the way they look after using it. It's become the one product I consistently reach for every single morning after completing my skin-care routine, even if I don't plan on wearing any other makeup. If I could write this part in all caps, I would: this brow pencil is a serious freaking game changer.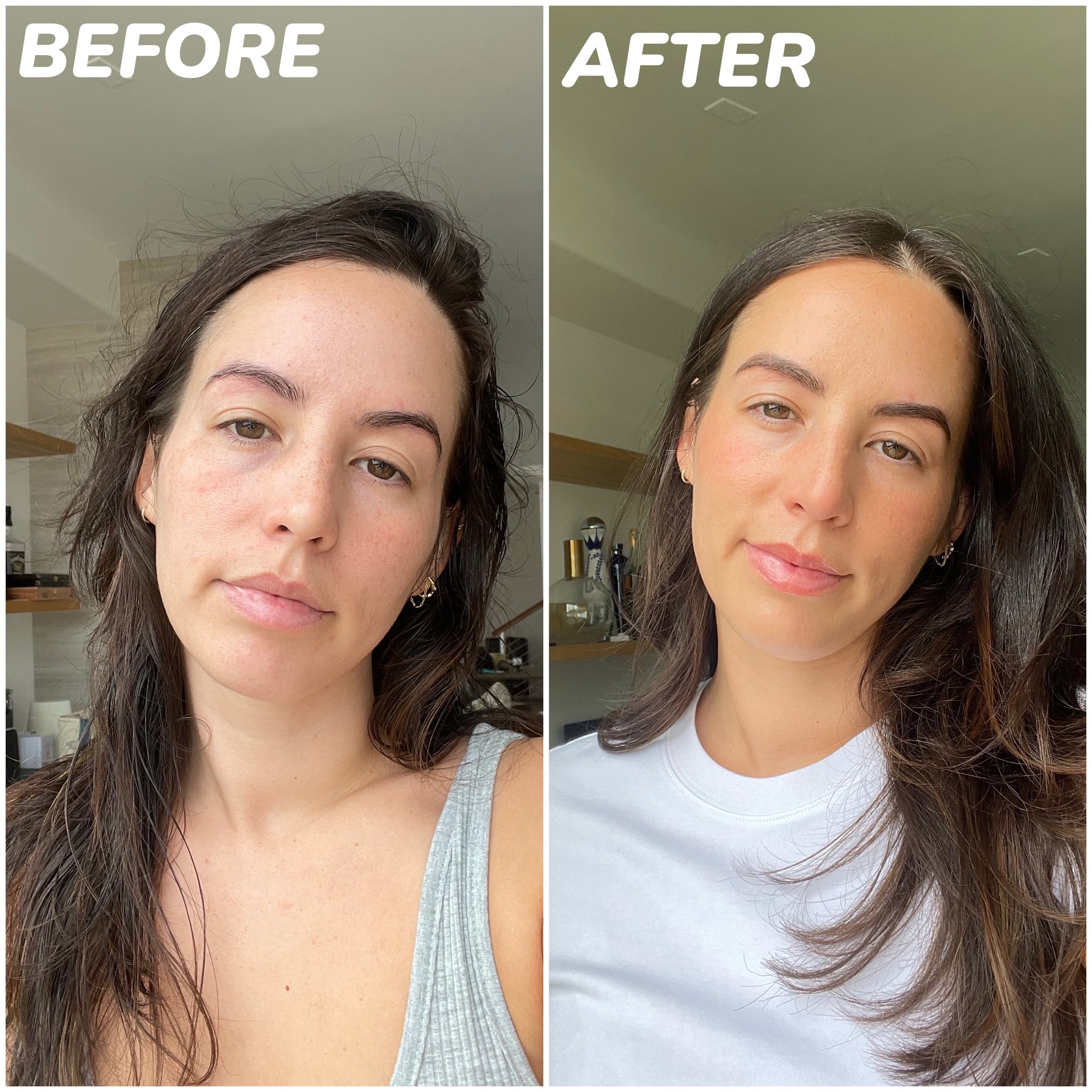 The formula is rich and silky, and it glides onto my skin with just a few strokes. The product is formulated without sulfates or silicones, and it's vegan as well as cruelty free. It comes in five different shades (I use the shade Pecan), and it's made with a blend of soft and hard waxes. Plus, the pigment lasts all day, and I never find myself needing to reapply. The pencil also has a built-in spoolie on the other end, so I can make sure everything is blended out perfectly.
In my opinion, this eyebrow pencil is perfect, regardless if you have thick or sparse brows. It's extremely user friendly, so it's also easy to use even if you're someone who does the bare minimum. My mom is clueless when it comes to makeup (sorry, Mom, you know I love you), and even she was able to get the hang of this pencil the first time she borrowed it.
If you've been searching for a new brow product that just might be the best thing to ever touch your face, don't even think about it. Just buy this damn product, and fast.
Rating:

Source: Read Full Article