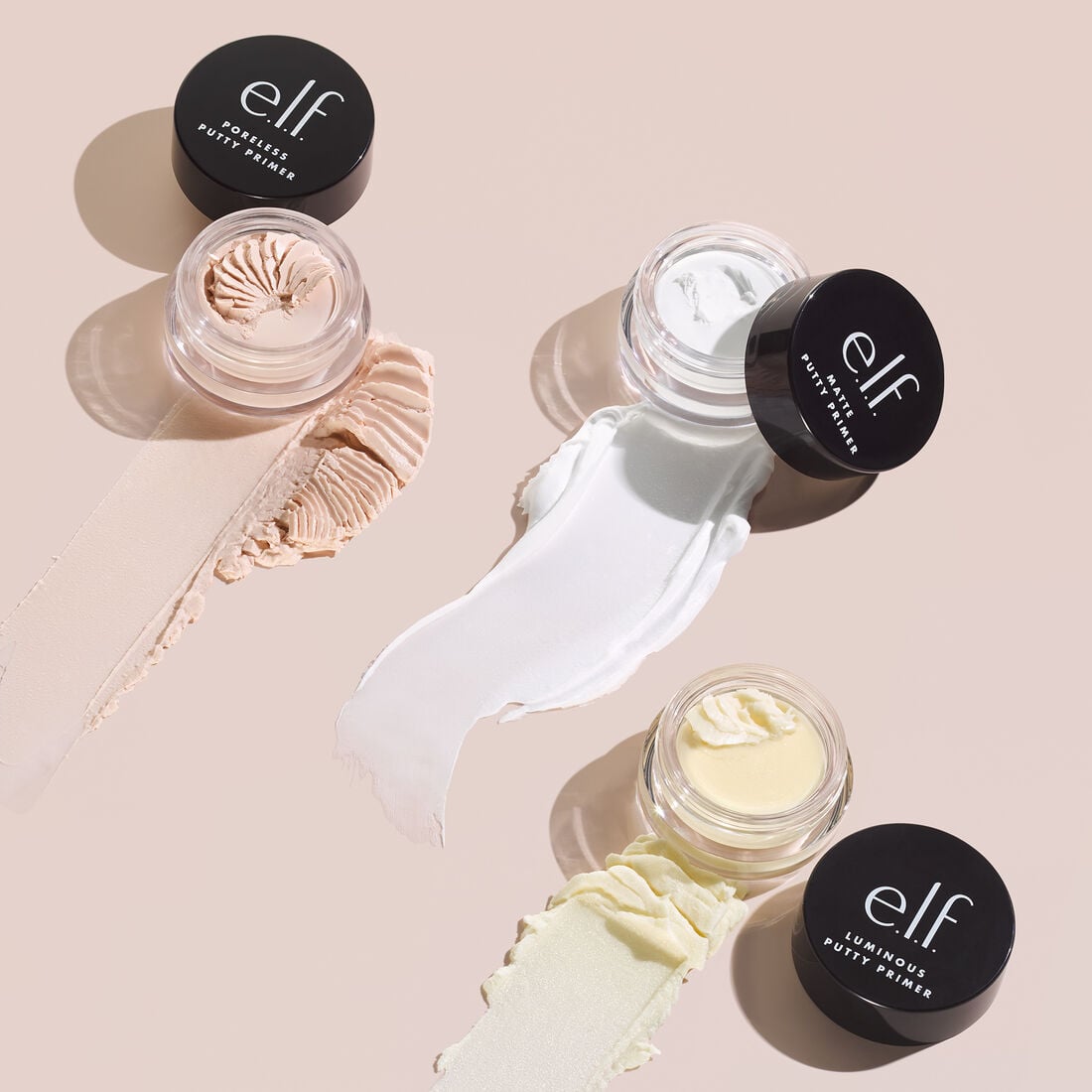 I've recently (and begrudgingly) accepted that if I want to create an eyeshadow look that actually stays on my oily eyelids for more than two hours, I can't skip the priming process.
However, after making this conclusion, I realized that I don't even own an eyeshadow primer. Instead of waiting to wear eyeshadow until I bought one, I decided to try to make do with what I did have in stock — the e.l.f. Cosmetics Luminous Putty Primer ($9). According to the brand, the product can be applied on the eyelids before eyeshadow to help keep it in place.
After cleansing, moisturizing, and washing my hands, I applied a very thin layer of the putty primer to my entire face using my fingertips. The product is designed to give skin a subtle radiant glow and to improve the wear of makeup. Using my ring finger, I gently applied an even lighter veil of the primer to my eyelids, too. Then, I waited the recommended 30 seconds for the primer to set before starting on the rest of my makeup.
When it came time for eyeshadow, I found that having primed eyelids allowed me to apply and blend my shimmery, rose-hued powder shadow much easier. My eyeshadow brush glided over the surface of my lids, allowing me to better distribute the shadow across my entire eyelid.
Source: Read Full Article