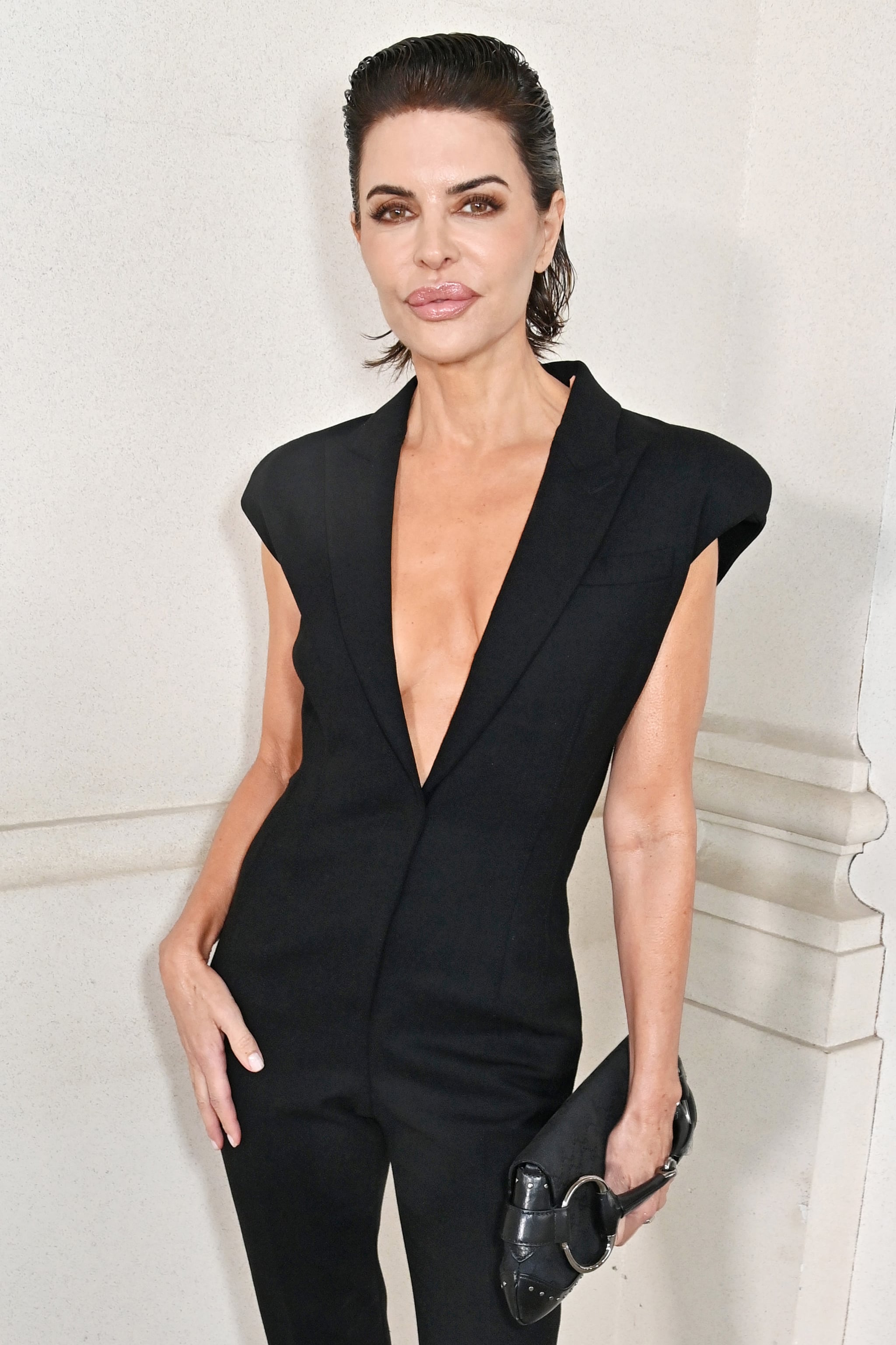 Image Source: Getty / Dave Benett
It's with great joy that we bring you Lisa Rinna in a brand-new bowl-cut haircut. Yes, you read that right — the "The Real Housewives of Beverly Hills" star just pulled out the king of all drastic hairstyles at Paris Fashion Week.
Photographed outside the Vivienne Westwood show on March 4, Rinna looked like she'd stepped right out of the 1980s. Not only was her chestnut-brown hair styled in a perfectly rounded bowl cut with not a single strand out of place, but she also wore colorful graphic eyeliner in the trendy "underliner" shape. She topped it all off with a printed blazer belted at the waist and paired with metallic purple leggings. This combination of details transformed her into a retro queen, making her barely recognizable.
Though Rinna has always been a risk taker with her hair — she loves to play with wigs and even names them after her "alter egos" — over the last few months, she's been using Fashion Week and various award shows as her personal runway. In December at the 2022 People's Choice Awards, she traded her signature spiky bob for a pixie cut. A few months after that, she wore another trendy style, the "mixie" haircut, to the Harris Reed show.
Each hair transformation feels a bit riskier than the last, with the bowl cut taking the cake. Over the last year, a modern version of the look has been trending, with stars like Cardi B and Bella Hadid giving it a try, but Rinna stayed completely true to the style's '80s roots.
To see Rinna's most shocking hairstyle transformation yet from all angles, keep scrolling.
Image Source: Getty / Arnold Jerocki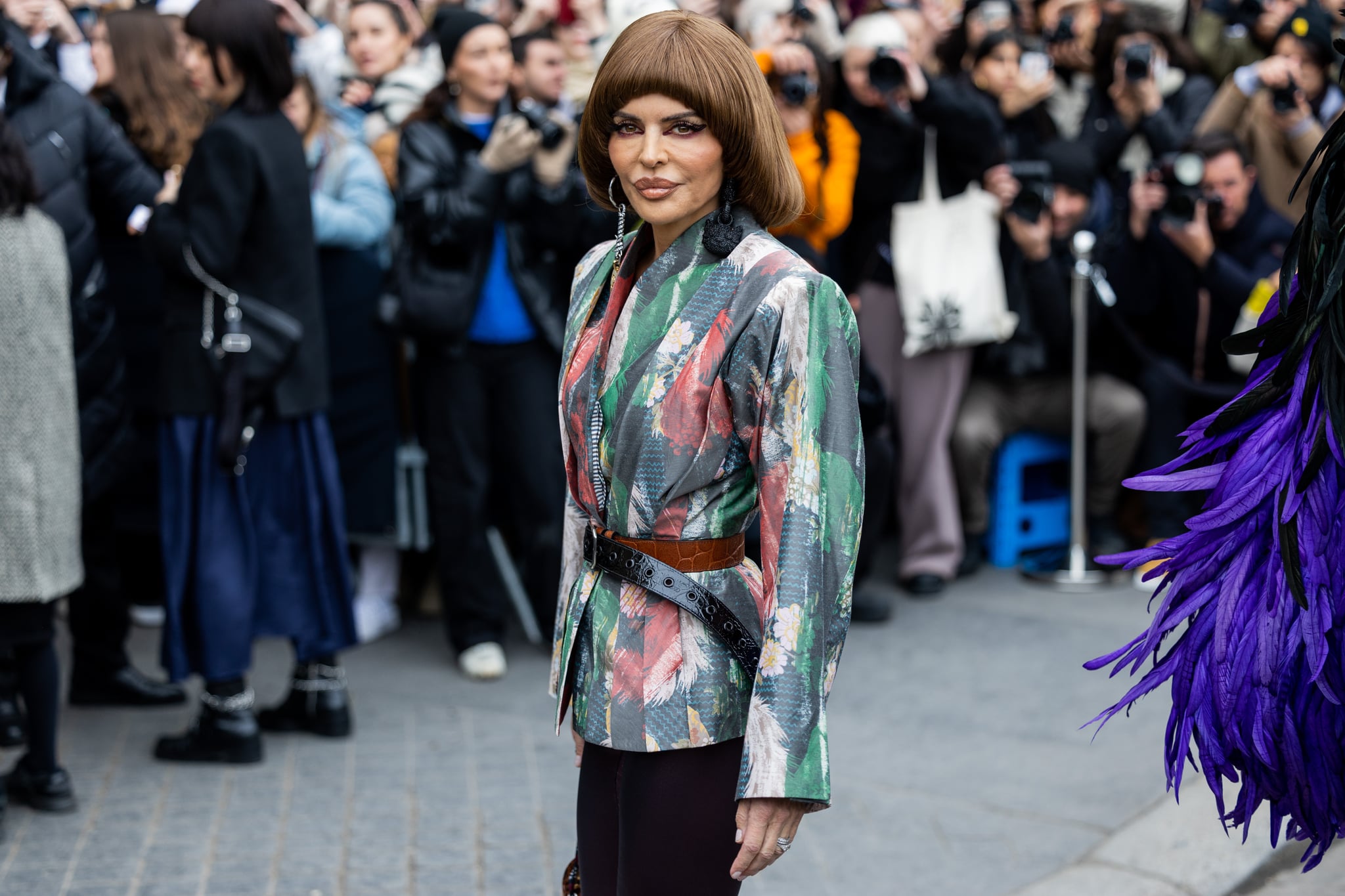 Image Source: Getty / Christian Vierig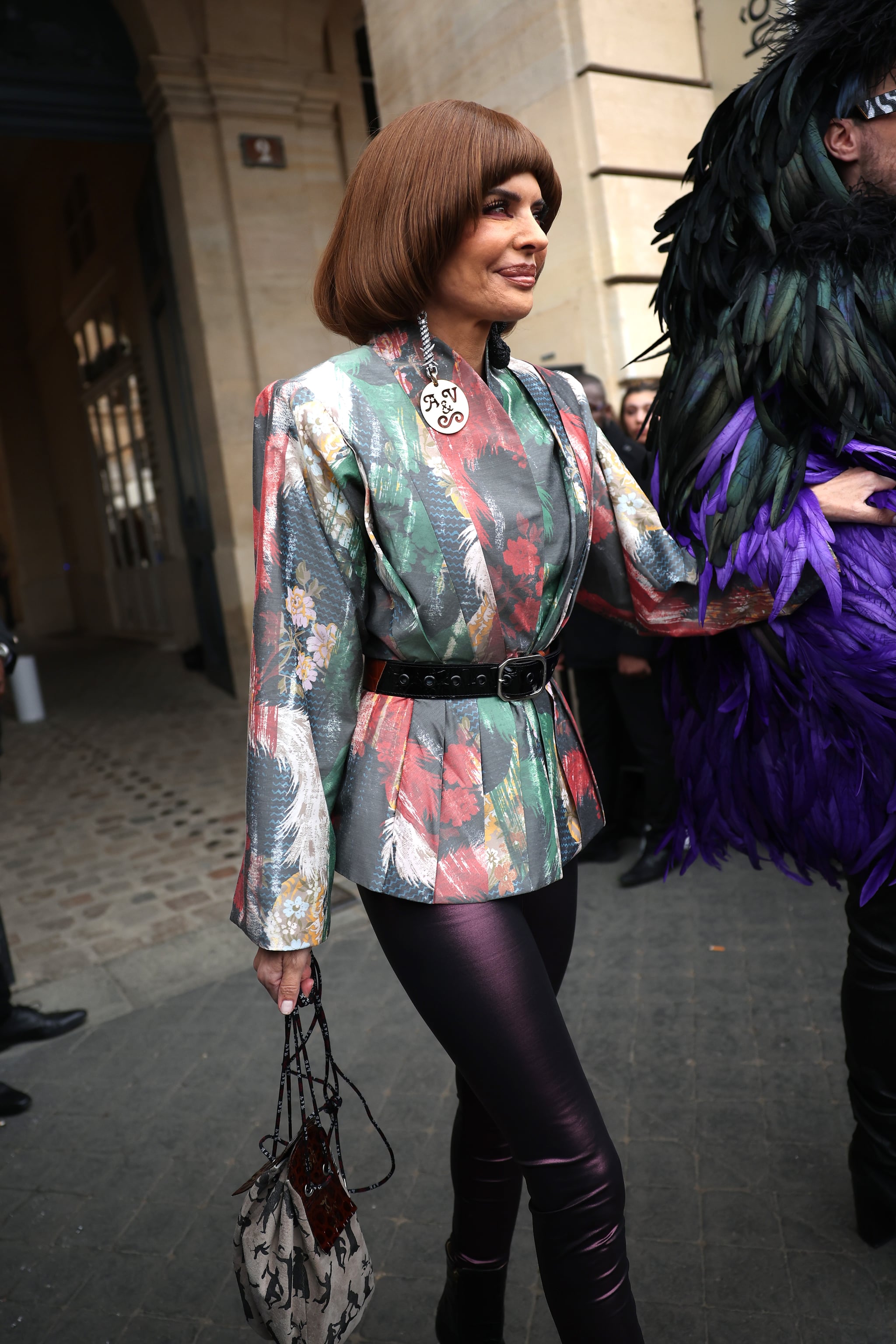 Image Source: Getty / Jacopo Raule
Source: Read Full Article