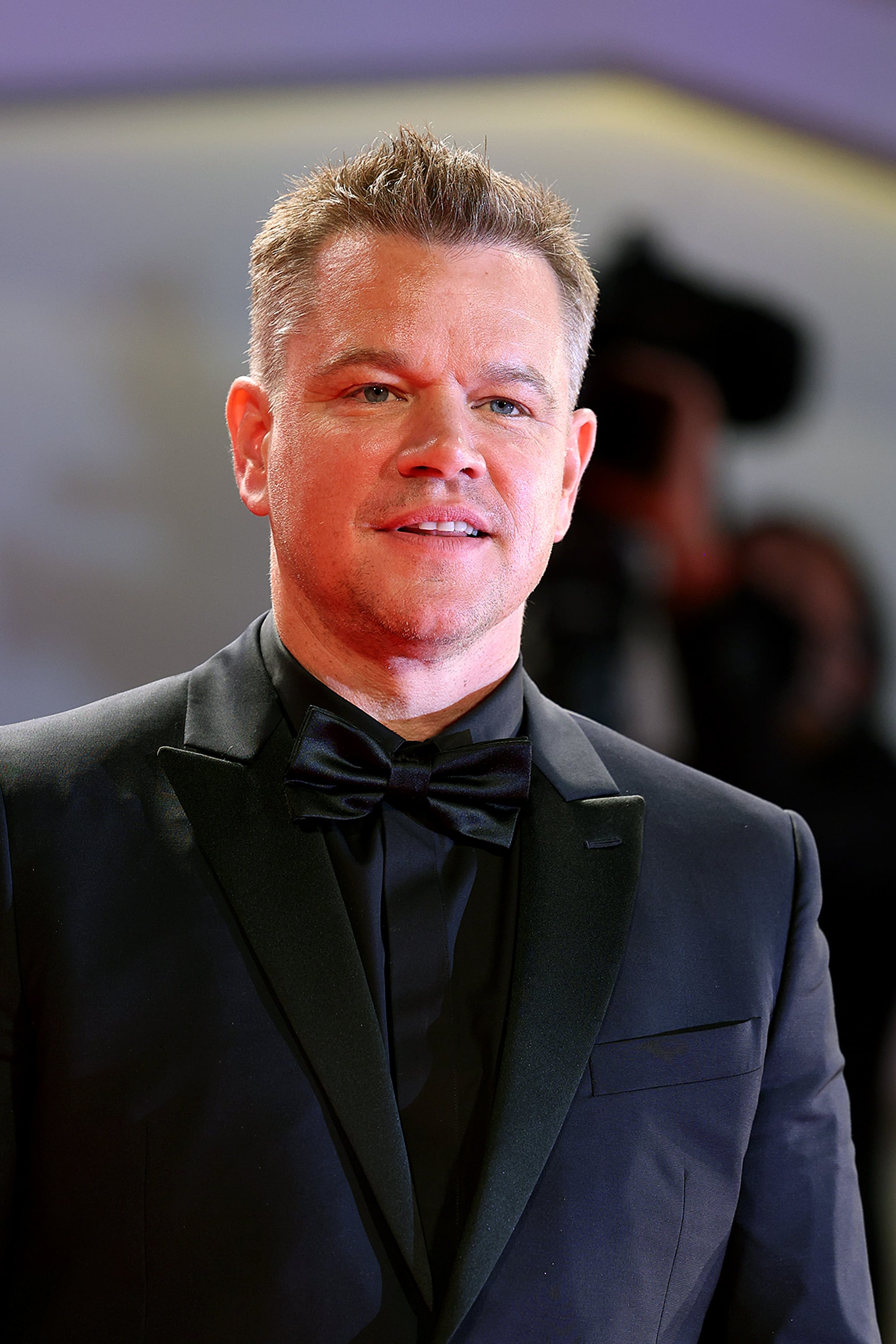 Image Source: Getty/Maria Moratti / Contributor
Matt Damon just added a very sentimental piece of ink to his tattoo collection. On March 20, the actor was paid a visit by celebrity tattoo artist Daniel Winter (aka Winter Stone), who detailed the sentimental meaning behind the star's latest design.
Using a fine-line technique, Damon's tattoo read "nomad," which Stone explained holds a deeper significance for the star. "The tattoo has great meaning!" Stone's caption read in part. "For his late father We tattooed NOMAD which was his fathers boat and also Says DAMON backwards!"
The ink was placed on the upper-right corner of his right shoulder, above a previous celestial-inspired design that featured the names of Damon's wife and four daughters, which was also done by Stone. The cherry on top of the sweet moment came when Damon returned the favor and tattooed the tattooist right back. "Mr. Damon tattooed me! His first time tattooing! A small universe… aka a dot!"
Damon isn't the only celebrity on Stone's client list. He has also worked with everyone from Kristin Cavallari, Sophie Turner, and even Miley Cyrus. His work is known for being extremely clean and precise — perfect for lovers of minimal designs. However, his more intricate designs can satisfy even the most detail-oriented maximalists.
Take a closer look at Damon's tattoo below.
Damon is the latest to join the list of celebrities who have gotten tattoos this year. Jennifer Lopez, Drew Barrymore, and Travis Barker are among the others who have opted for new ink over the last few months, so if you're looking for inspiration for your next design — you've got plenty to pull from.
Source: Read Full Article