Beloved NBA star Shaquille O'Neal is currently recovering from hip replacement surgery and joked that the procedure was painful while chatting to fans via Instagram.
The former basketball pro concerned fans after sharing a snap from his hospital bed on Sunday, writing: "I'm always watching @TurnerSportsEJ and @Candace_Parker miss y'all." Following concern, he updated fans on his health, writing: "To all the people who are worried and concerned. first off, let me say thank you.
WATCH: Why Shaquille O'Neal's card from declined in Walmart
"And lastly no need to worry, just had to get some BBL WORK AKA #hipreplacement. Thanks and love you all. But no need to worry and yes I'm fine." He added a jokey snap of himself with his shorts pulled up.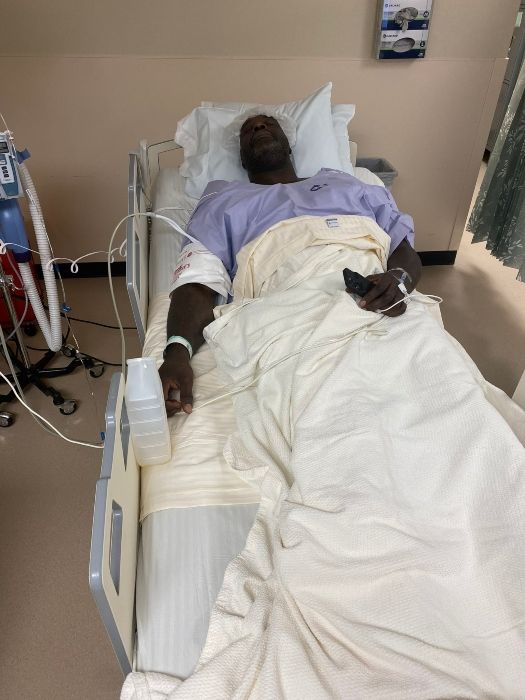 The former NBA star updated fans from his hospital bed
However, a fan asked him about the surgery, writing: "Did it hurt? I'm doing it in May," to which Shaq responded: "Hell yes," receiving a plethora of likes for his tongue-in-cheek response. Others shared their own experiences, with one writing: "I had one done 1-11 and getting other one done Thursday. It don't hurt," while another person added: "I had both done 9 months apart. It hurts of course but if you follow the doctor's order and schedule for pain meds and ice it isn't bad."
We're wishing him a speedy recovery!
His friends, including comedian Nate Jackson, also responded to the post, with Nate writing: "I'm glad you're ok. But while you're there have them fix yo feet," while Rick Fox added: "Good to know bro the Hips Don't Lie right @shakira?I got to get one next – 3 [trophies] come at a price."
Source: Read Full Article