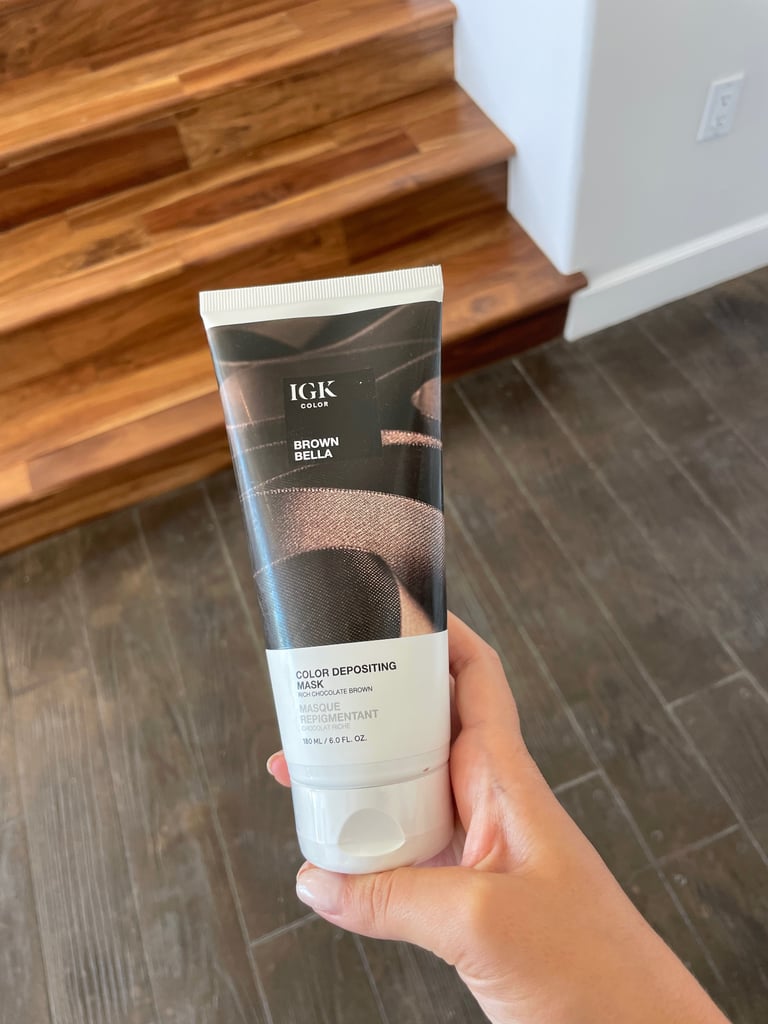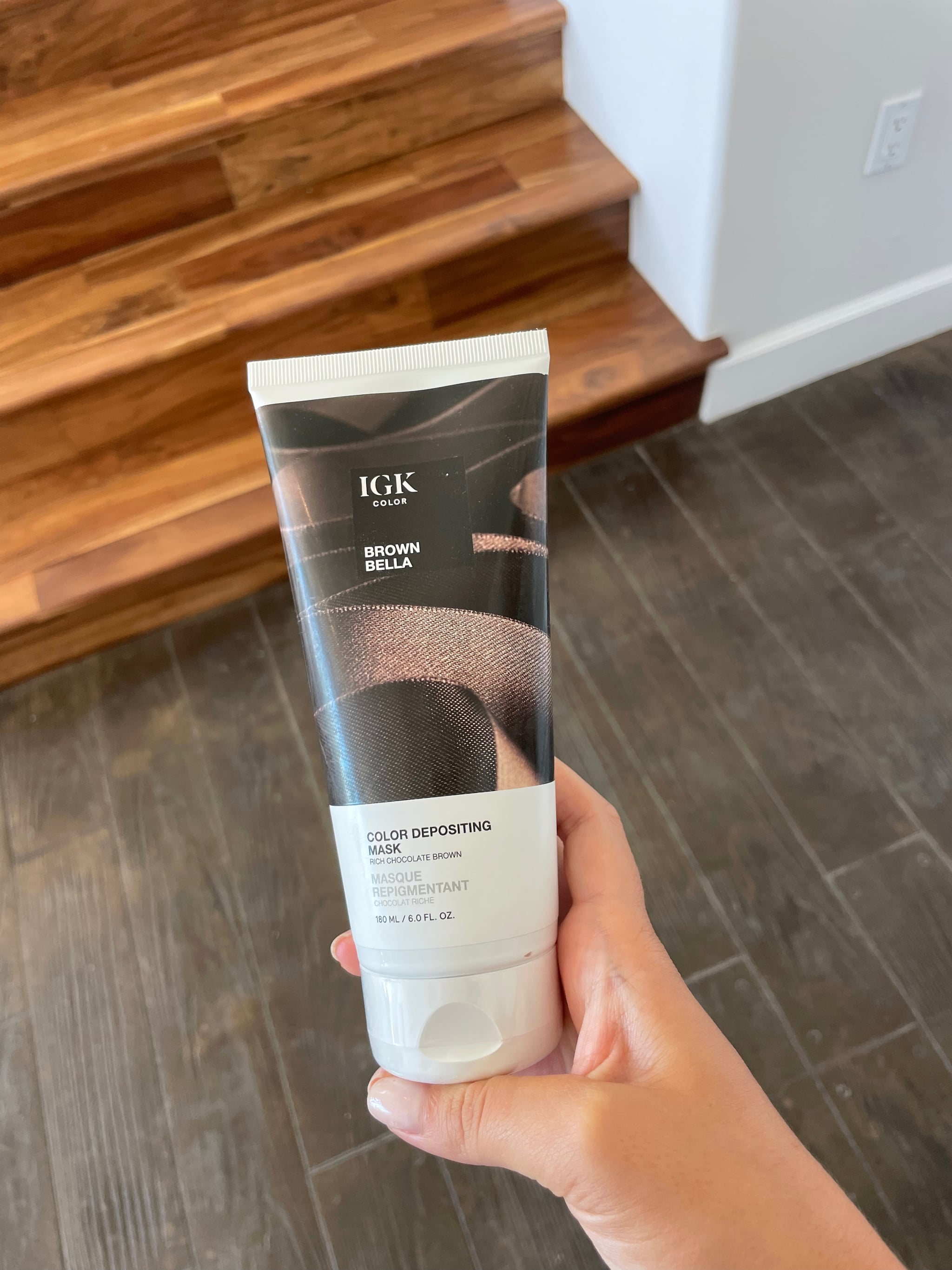 The IGK Color Depositing Mask is a hair treatment that enhances color and shine.
The mask can be used on dry hair for more intense color or wet hair for less intense color.
Our editor tested the product and is sharing her results.
I recently had my hair highlighted for the first time in years, and since the initial appointment, it has become super brassy and orange toned. I've been getting my hair glossed at the salon every few months, but it can be hard (not to mention expensive) finding time for multiple appointments. When I heard about the IGK Color Depositing Mask ($29), a mask that claimed to deep condition and add pigment at the same time, I figured I'd give it a try to see if it could save me a few extra trips to a professional colorist.
The IGK Color Depositing Mask is a 15-minute, rinse-out hair mask that promises to hydrate and add shine while enhancing the hair's color thanks to ingredients like squalane and meadowfoam oil. The mask has 18 different shades to choose from, ranging from more subtle options like Honey Please to bolder colors like Pink 2000.
I opted to test the shade Brown Bella, which is described as a rich chocolate brown. IGK's website suggests that, if you want an intense color effect, you should apply the mask to dry hair, leave it on for 15 minutes, then rinse. Since it was my first time using the product and I didn't want the hue to be too dark — just enough to tone down some brassiness — I opted to follow the second set of instructions (apply it on wet hair, leave on for 10 minutes, then rinse) for a subtler effect.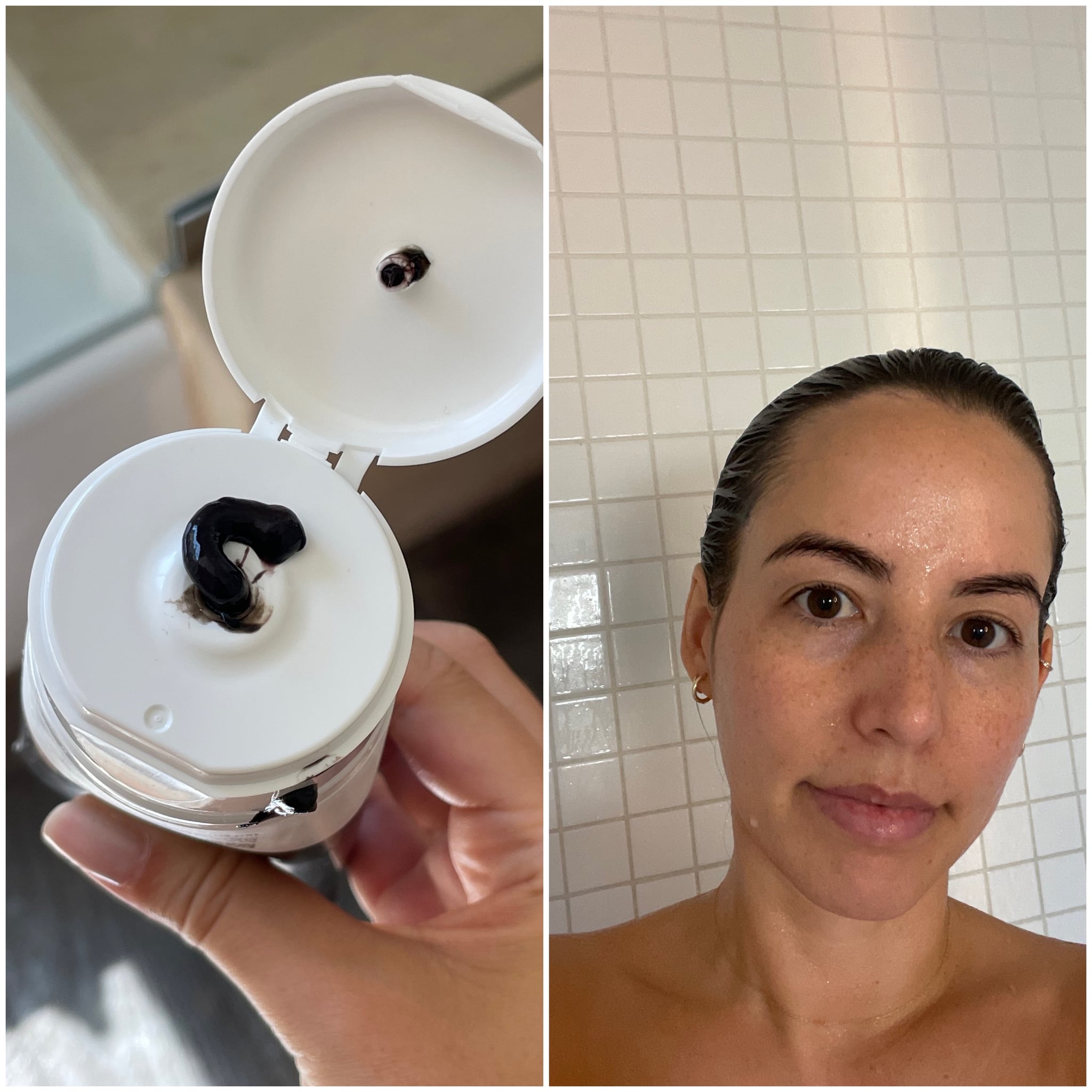 The first time I tested this out, I made a few mistakes. I didn't wear gloves, which the directions clearly stated I should do, and if I hadn't already been in the shower when applying it, my hands would have been left a hot mess. I also didn't do a five-minute strand test on one piece of dry hair, and looking back, that probably would have been helpful. I did, however, do a patch test behind my ear the night before to make sure I didn't have any allergic reaction to the color, so I'm giving myself some points for that.
Applying the mask in the shower felt like applying any other hair mask, except I did need to bring my phone in with me so I could look at myself in the camera while I applied. I also brought in a washcloth to clean up any color around my scalp or my neck, which wasn't too hard to do.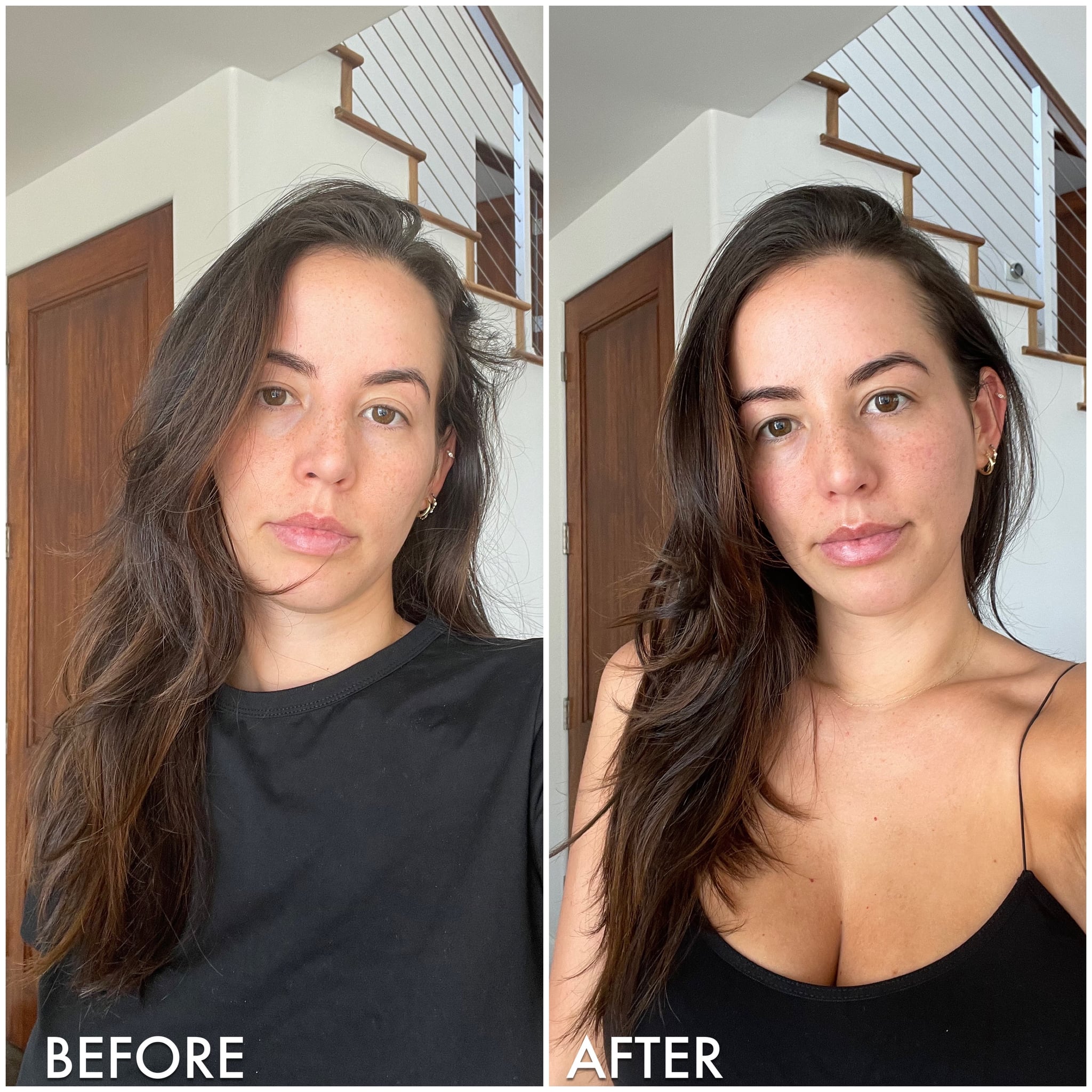 After hopping out of the shower and blow-drying my hair, I could immediately see what a difference the mask made. My hair felt soft and looked shiny, and best of all, the brassiness was toned down from a striking orange color to a more subdued hue. The color looked richer, and it was way less tangled and frizzy. While it didn't cover up the gray hair I had at my roots, I wasn't too surprised since glosses don't typically cover them up, either. The pigment is supposed to last 10 washes; I've washed my hair four times since I initially did it, so I can see my brassiness starting to come back slowly, but it's still better than where I started.
Priced at $29 for a 7.05-oz. bottle, I'd consider this product worth the money. An in-salon gloss typically runs me about $100, and I estimate I'll be able to get around six uses from this bottle, so this is a more affordable option to supplement my in-salon appointments. If you've also been looking for a more cost-friendly option to hair glosses you can do at home, or if you're someone who's been wanting to test out a temporary hair color without breaking the bank, definitely give this hair mask a try.
Rating: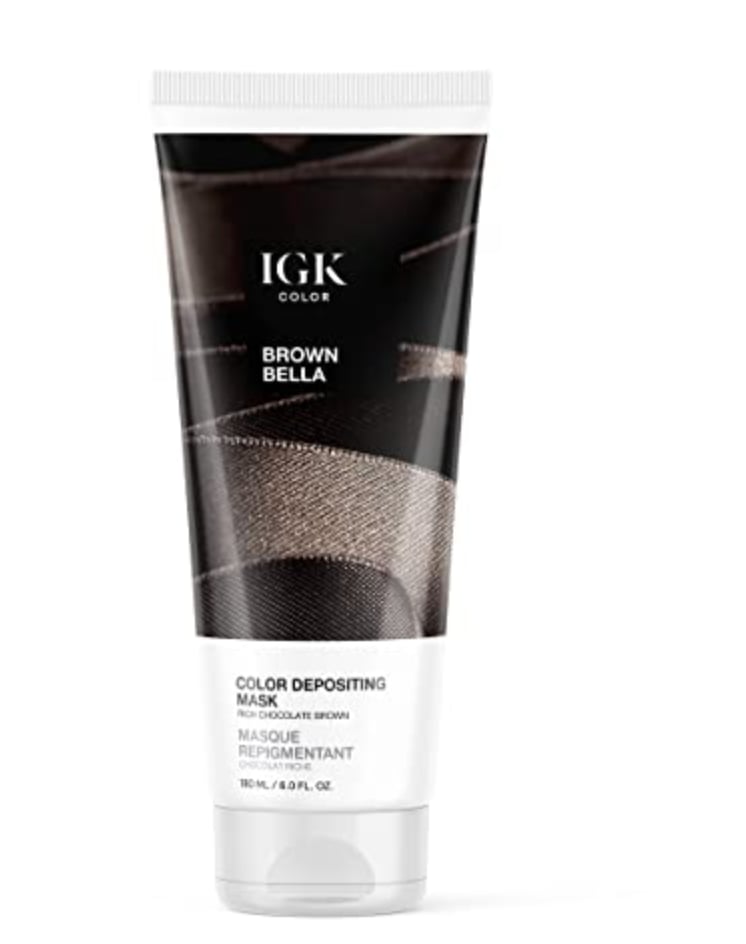 Source: Read Full Article