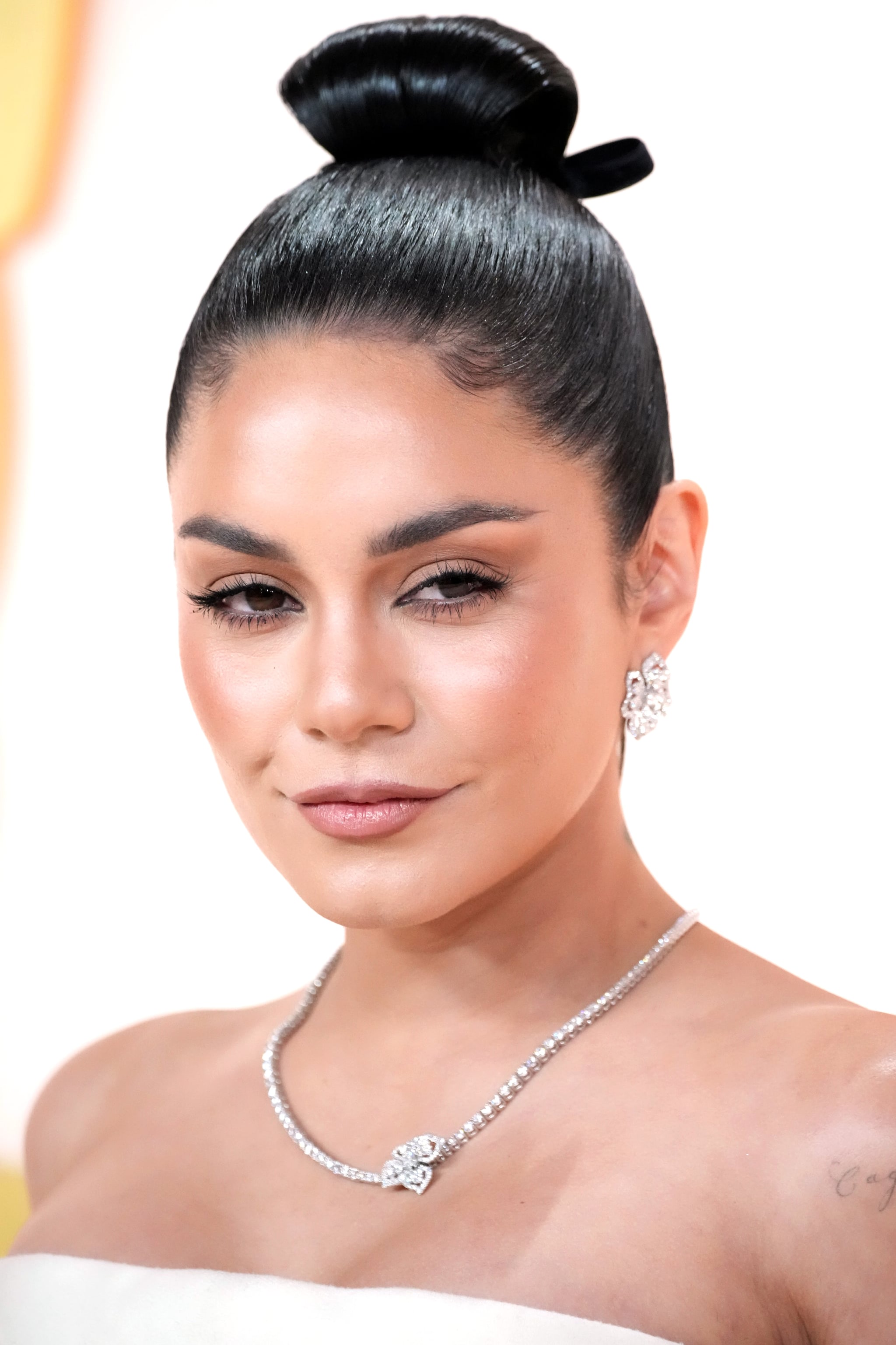 Image Source: Getty/Jeff Kravitz / Contributor
Vanessa Hudgens is ready for new beginnings this spring. Weeks after getting engaged, the actor has taken to her Instagram Stories to show off her latest look: a lob haircut.
Captioning the short clip "curly bb," Hudgens tagged her hairstylist Irinel de León who confirmed the actor's new cut and style. Hudgens's new length just grazed the tops of her shoulders and showed off her naturally curly texture. She didn't change the color though, leaving it in her natural dark brunette shade. The cherry on top of her beauty look was her stunning "tuxedo" nails left over from the Oscars and her soft, natural-looking makeup.
Lob haircuts are a fantastic way to transition your style into the warmer months. It works on all hair types and allows you to remove some weight from the ends of your hair while still being able to pull it back into an updo. The look has been favored by everyone from Jennifer Lopez to Jennifer Garner and even Alexandria Ocasio-Cortez.
If you're on the hunt for a new haircut and "mixies", "wolf" cuts, or pixies are a bit too far out of your comfort zone, consider this style instead. In the meantime, take a closer look at Hudgens's new haircut below.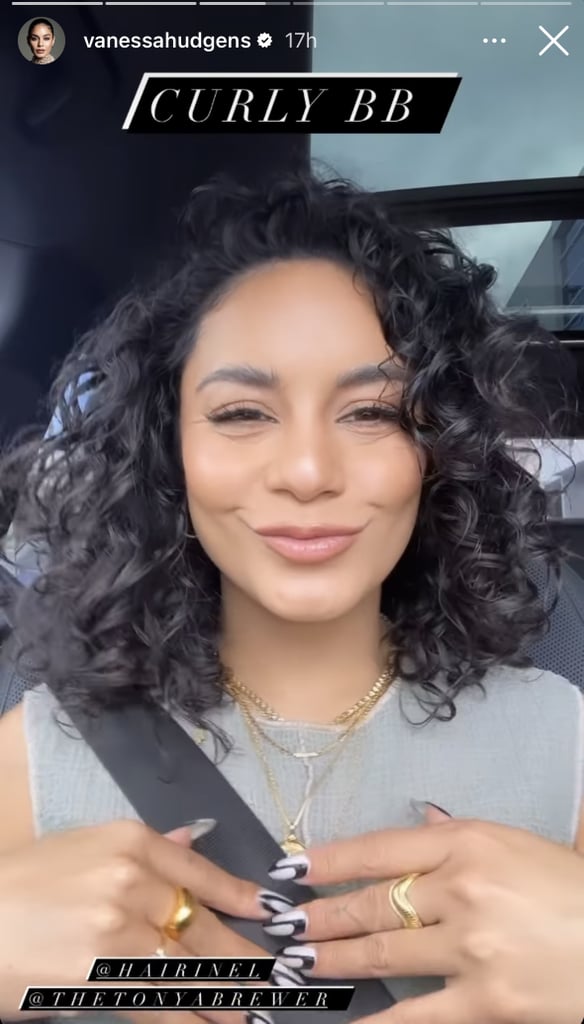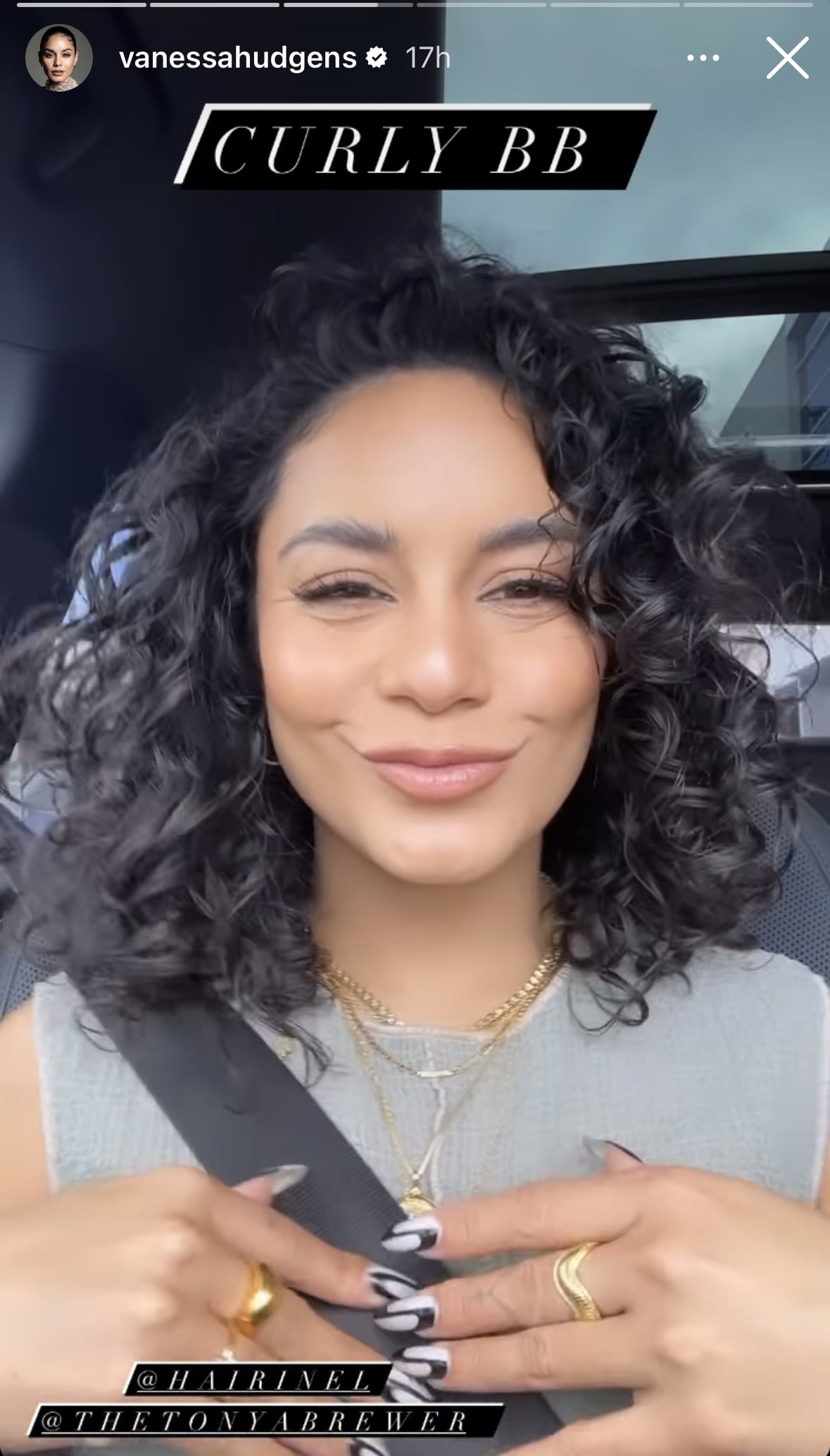 Image Source: Instagram User: @vanessahudgens
Source: Read Full Article