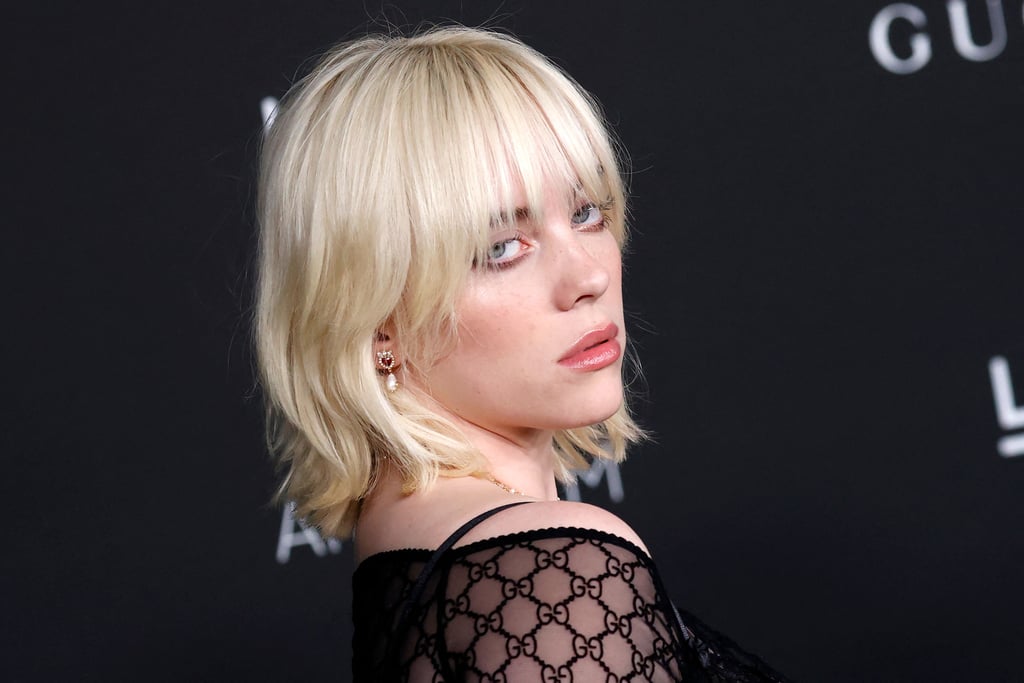 Well, That Was Fast: Billie Eilish Is a Brunette Now

Billie Eilish is signaling the start of a new creative era. Know how we know? The pop prodigy has once again dyed her hair. Leading up to the release of her sophomore album, Happier Than Ever, Eilish debuted a bright blond shag haircut in a photo that ended up pulling in over 23 million likes. But now, less than a year later, Eilish is going back to the dark side.
Eilish first teased her new hair in a close-up shot of her eyes — with the brunette shade peeking — shared to Instagram Stories on Dec. 2. "Guess what," she wrote over the photo. Shortly after, she revealed the full look: a choppy, chocolate brown bob with piecey bangs. It's so simple and conventional, that it might just be her most daring transformation yet.
This is just one of many hair colors Eilish has tried, and the public's interest in which she'll try next has only grown over the years, especially since her neon-green hair became so iconic, a staple of Halloween costumes. In fact, Eilish wore a black wig with neon-green roots in several appearances before she was ready to publicly reveal her blond hair. "I literally ordered a Billie Eilish Halloween costume wig on Amazon," Eilish said on The Late Show. "It was awful. It was the ugliest thing I've ever seen . . . Don't do that."
Source: Read Full Article