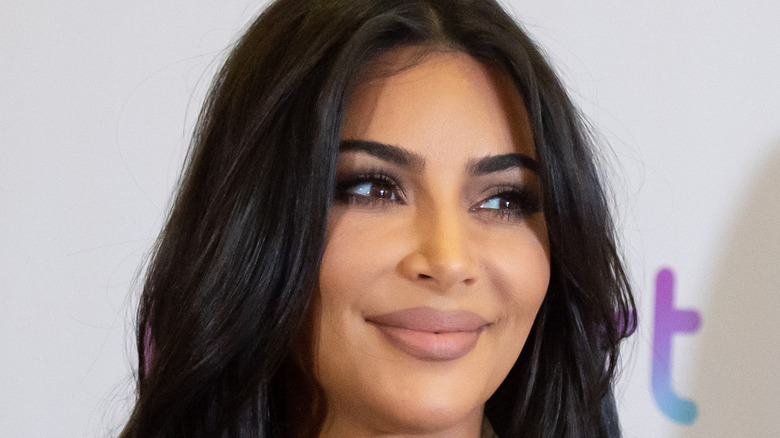 Asatur Yesayants/Shutterstock
By Hope Campbell/Aug. 24, 2021 3:21 pm EDT
Few people exude glamour more than Kim Kardashian, the middle sister from the long-running and iconic reality show, "Keeping Up With The Kardashian." For 20 seasons on-screen and in real-life, Kardashian wowed with her long, black locks that always shined no matter what she was doing. Her makeup was and is always impeccable in front of the camera and when stepping out. The full lips, dark and defining liner under the eyes, contoured cheeks, and flawless skin are part of her glamour trademark.
To top it all off, Kardashian is mom to four kids with Kanye West, the husband she is in the process of divorcing as of this writing (via People). As any mom would tell you, four kids can keep a woman on her toes nearly 24/7, even with help around. Even with that amount of mom work to do, Kardashian always finds the time to look her best — even when she's wearing no makeup at all.
How Kim Kardashian keeps herself looking flawless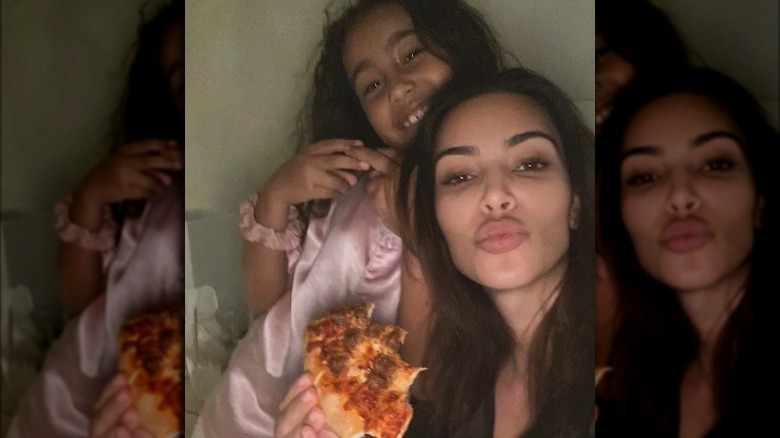 Kim Kardashian admitted she doesn't skimp when it comes to taking care of her skin. In fact, in 2018, People reported that the reality star spends a whopping $4,500 on products that make her look as good as she does.
"I love to try out new beauty and skincare products, but there are some that I'll just never give up," she wrote on her blog (via People). "I've gotten into such a good routine because I use products that work together and really see results."
Kardashian confessed to finding the time for 10 p.m. facials and using some of the most expensive products around, including a $510 anti-aging serum, a $245 night cream, and a $200 eye cream. She also swears by microdermabrasion and wrote about it on her app, which as of this writing is being rebuilt. 
"Microdermabrasion is such a good treatment option for anyone with sun damage, discoloration, acne scars and other blemishes," Kardashian said (via W Magazine). "I love doing this type of treatment during the spring and summer, as the sun can be SO damaging to the skin. This at-home tool deeply exfoliates the top layer of your skin to reveal brighter and smoother skin."
With or without makeup, Kardashian always looks amazing. 
Source: Read Full Article