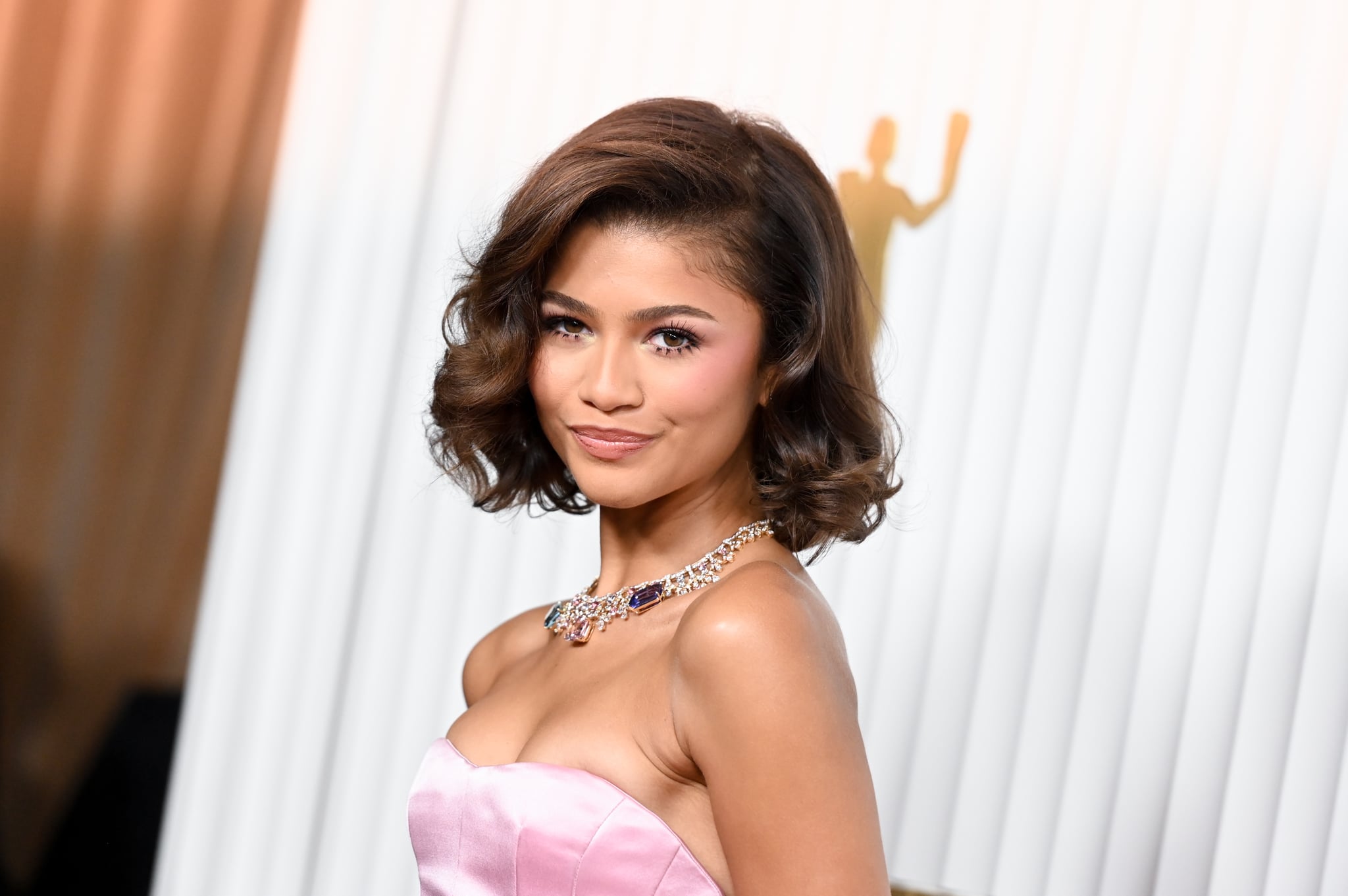 Image Source: Getty / Gilbert Flores
They say wealth whispers, and Zendaya seems to be aware. The actor and "Euphoria" star recently tried the "rich girl" nail trend, as evidenced by a March 20 post shared by nail artist Marina Dobyk. Upon closer inspection, the classic manicure drew attention to her gold ring engraved with "TH", most likely in honor of her longtime boyfriend Tom Holland.
"Rich girl" recently gained popularity thanks to the branding of celebrity manicurist Tom Bachik. The minimalist manicure typically features tapered-square extensions painted in a neutral polish. "'Rich girl' nails are a modern take on a sophisticated classic," Bachik previously told POPSUGAR. The trend has become a go-to for many stars including Jennifer Lopez and Hailee Steinfeld
For this particular manicure, Dobyk went with a slightly rounded shape and painted Zendaya's nails in a pale pink polish. She used discontinued "Play" base coat and the "Shellac Backyard Nuptials" polish from CND. The theory is that by sticking with a simple polish and focusing on the execution, nails will exude effortless luxury.
It's no wonder then that Zendaya would choose this elevated trend to feature her ring for Holland. The two met on the set of "Spider-Man: Homecoming" back in 2017, and were rumored to be dating shortly after. Although both actors have extremely busy schedules, these little nods to one another are always fun to spot.
Source: Read Full Article