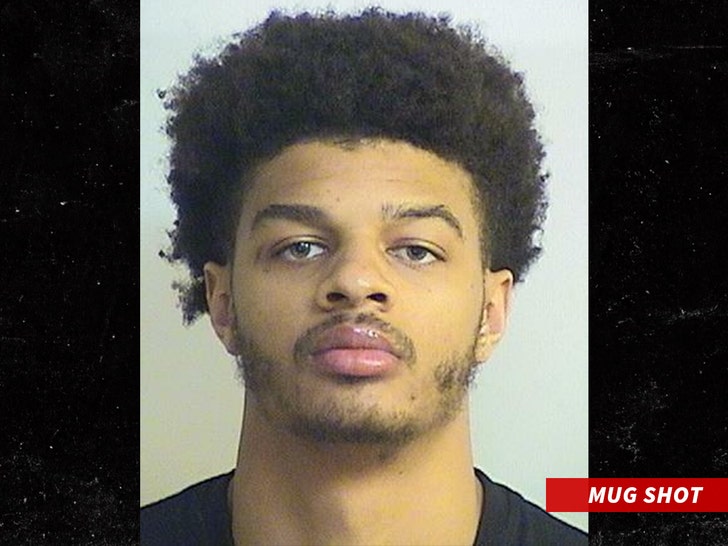 Univ. of Alabama basketball player Darius Miles has been charged with capital murder … after authorities say he and another man were involved in the shooting death of a woman near campus on Sunday morning.
According to Tuscaloosa Police Capt. Jack Kennedy, the fatal shooting happened on The Strip … a popular stretch of road near the school that's lined by bars and restaurants.
Kennedy said authorities were alerted to the shooting at around 1:45 AM … after officers had responded to a vehicle at the Walk of Champions at Bryant Denny Stadium.
Kennedy, in a news conference Sunday night, told media members a 23-year-old woman, Jamea Harris, was dead in the car. The driver of the vehicle, Kennedy said, told officers their car had been hit by gunfire earlier in the night … adding that they shot back in self-defense.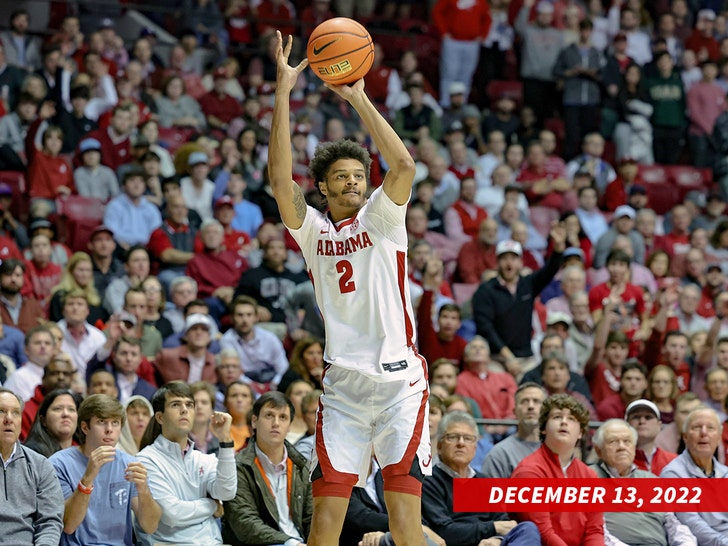 According to Kennedy, police reviewed surveillance video and interviewed multiple witnesses — and identified Miles and 20-year-old Michael Lynn Davis, who's not affiliated with the Univ. of Alabama, as the suspects.
Both Miles and Davis were charged with capital murder … and arrested Sunday evening.
Miles was seen sobbing outside of the Tuscaloosa County Jail following the arrest, telling someone at the scene, "I swear, I love you more than you imagine."
Kennedy said Miles and the alleged victims did not previously know each other … explaining, "It appears at this time that the shooting was the result of a minor argument that occurred between the victims and suspects after they encountered each other along The Strip."
Miles played in six games for the Crimson Tide this season, logging nine points and nine rebounds. On Saturday, just hours before the shooting, the school had ruled him out for the season due to an ankle injury.
By Sunday evening, his player profile page had been removed from the university's website.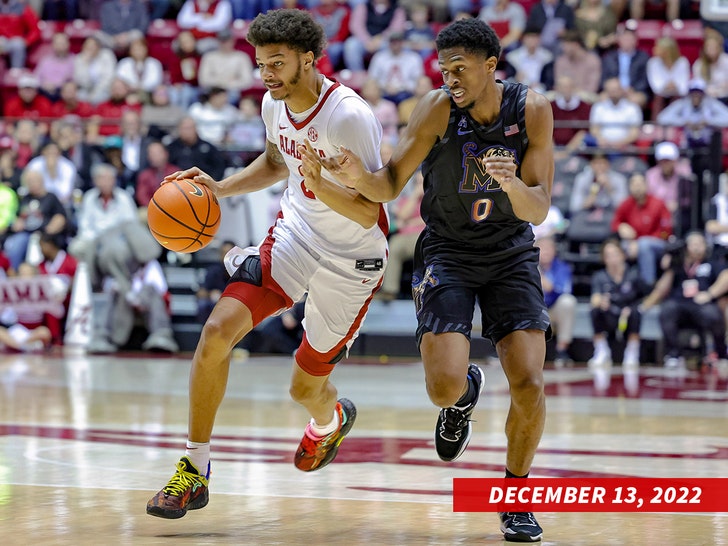 "First and foremost, we extend our deepest sympathies to the family and friends of the victim from last night's incident," UA athletics said in a statement Sunday night. "We were made aware of the recent charge against student-athlete Darius Miles, and he is no longer a member of the Alabama men's basketball team. Athletics, in conjunction with the University, is fully cooperating with this investigation."
The school added in a statement of its own, "We are grieved by the incident that occurred near campus last night and extend our deepest condolences to the victim's family and friends."
Source: Read Full Article