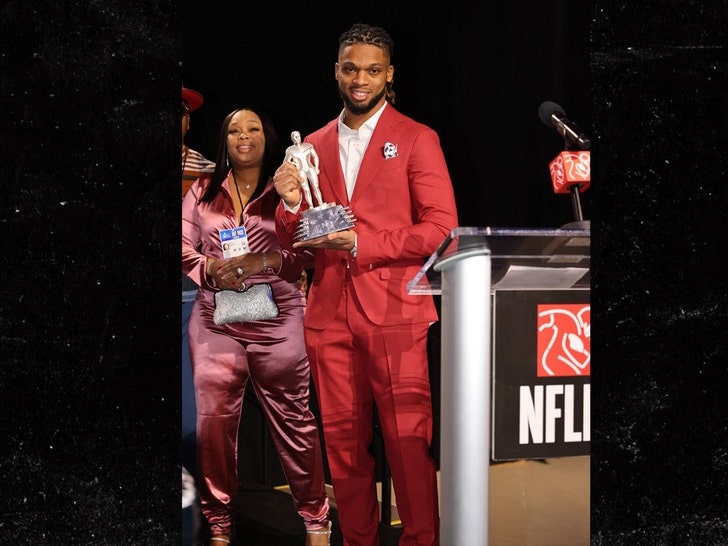 Damar Hamlin just received an incredible honor from the NFL Players Association … and in his speech accepting the award, he told a throng of reporters that he was thankful to God "for being here."
The NFLPA presented Hamlin with the Alan Page Community Award at a ceremony at a Super Bowl event Wednesday afternoon … recognizing him as a player who went above and beyond to perform community service in his team city and/or hometown.
Hamlin hopped on the mic after taking the trophy — and spoke publicly for one of the first times since he went into cardiac arrest during a game last month.
"First, I just want to say, 'Thank you,'" Hamlin said. "Just thank God for being here and thank the other guys who were nominated for the award as well who did the work in their communities alongside me as well."
Hamlin beat out four others — Patriots DB Jonathan Jones, Commanders OL Charles Leno Jr., Raiders TE Darren Waller, and Buccaneers linebacker Devin White — for the prestigious honor.
In his acceptance speech, Hamlin said giving back to his community "has always been a big part of who I am." He thanked his father for instilling that value in him when he was young.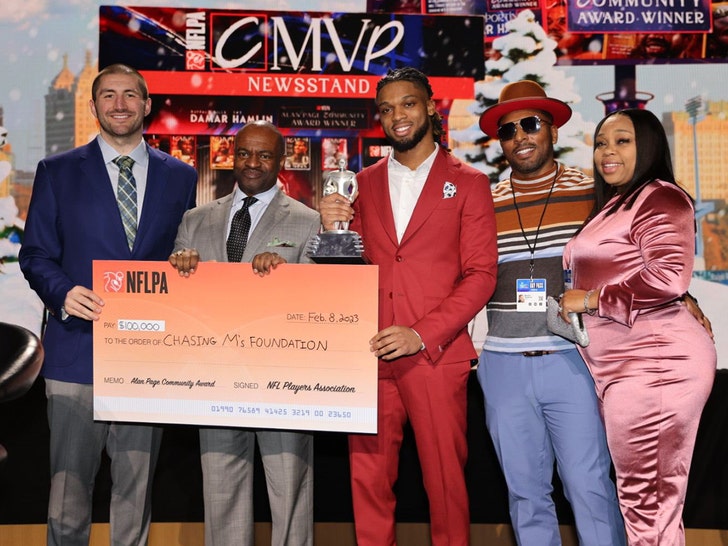 Even before his medical emergency, Hamlin had found ways to inspire others in his community … hosting toy drives constantly, and distributing gifts to children in need in Pennsylvania through his Chasing M's Foundation.

Damar Hamlin's Toy Drive Fundraiser Almost At $5 Mil, Tom Brady Donates $10K!
Damar actually created a GoFundMe page for his non-profit org. — and following his health scare, it raised over $9 million.
"It's a blessing to be a blessing," Hamlin said in his speech. "I plan to never take this position for granted and always have an urgent approach in making a difference in a community where I come from and also communities across the world."
Source: Read Full Article