The 26-year-old model shares a birthday tribute to 'The Hunger Games' actor just hours after his ex-wife, Miley Cyrus, released what appeared to be a diss song called 'Flowers'.
AceShowbiz -Things are seemingly still going strong between Liam Hemsworth and his girlfriend, Gabriella Brooks. The model gave a cute birthday shout-out to "The Hunger Games" actor, months after they were hit with breakup rumors.
Making use of Instagram Story on Friday, January 13, the Australian beauty shared a photo of the 33-year-old hunk enjoying a dip in the ocean. "It's Liam day," she simply wrote in the caption alongside several emojis.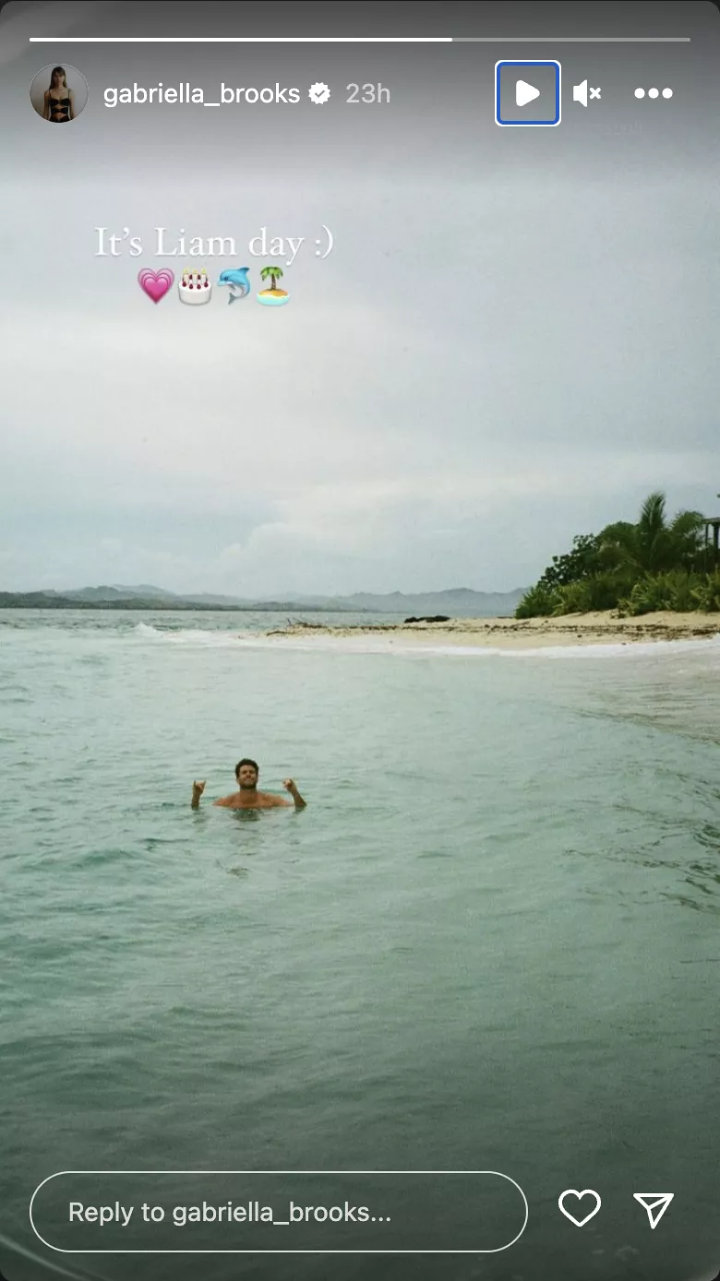 Gabriella Brooks celebrated Liam Hemsworth's 33rd birthday with a sweet tribute.
Just hours prior, Liam's ex-wife Miley Cyrus released what appeared to be a diss song called "Flowers". She also dropped its official music video, which shows her walking over a bridge while wearing a golden dress featuring a hood while wearing sunglasses as she sings about the end of a breakup. The following scene shows her putting her hair up as she realizes she can live well on her own.
"I can buy myself flowers/ Write my name in the sand/ Talk to myself for hours/ Yeah, some things you don't understand," the 30-year-old songstress sings on the track. "But I can take myself dancing, yeah/ I can hold my own hand/ Yeah, I can love me better than you can."
Fans are convinced that the lead track of Miley's upcoming album "Endless Summer Vacation" is about Liam and their failed marriage. Aside from noticing that Miley intentionally dropped the song on January 13, fans said that in the MV, Miley replicated a dance she did at an event she attended with Liam.
It was later unveiled that the visuals features a motel used by Liam to take his 14 mistresses while he was still married to Miley. Both parties, however, have yet to address the rumors.
You can share this post!
Source: Read Full Article