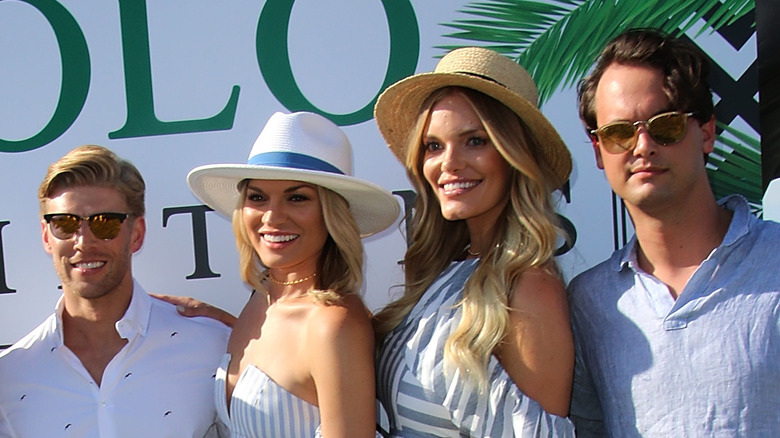 When the Bravo hit "Summer House" aired, it was hard to know how many people wanted to watch the "work hard, play hard" crowd of up-and-coming young New Yorkers frolic in the Hamptons on their summer weekends (via Refinery 29). Turns out the answer was: a lot. According to IMDb, the show has aired for five whole seasons, and it even managed to film a season in quarantine during the COVID-19 pandemic. 
With each new season has come cast changes. But what became of the nine socialites-in-training who launched the brand? Did they ever achieve their lofty dreams of being a permanent part of the jet-setting NY crowd? 
Where some of the initial crew members are now might surprise you. Some have moved on and left reality TV behind in order to pursue a life outside of the limelight. Others are still out and about being seen, just not on Bravo. And then there are a few who you probably don't need much of an update on because they never even left (via Screen Rant).
Three Summer House Season 1 members are still hitting the Hamptons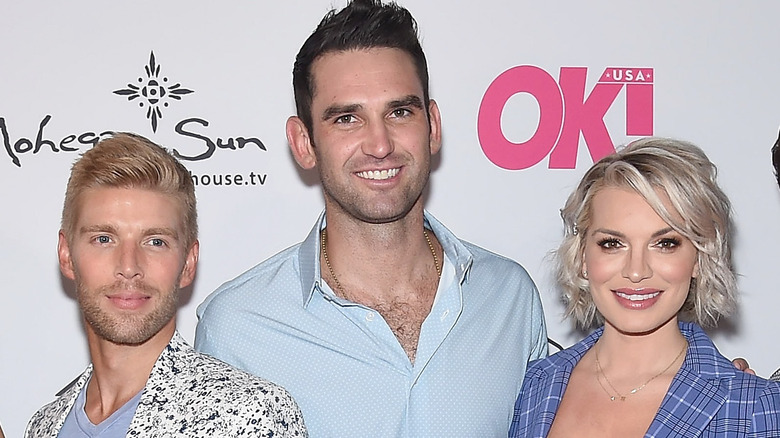 When looking for the latest updates on Kyle, Lindsay, and Carl, one needn't look far. All three still hit the Hamptons each summer, and they even survived a summer lockdown together (via IMDb). Cooke and his fiancé Amanda Batula, who appeared on Season 1 and became a cast member in Season 2, have been busy with their alcohol brand Loverboy. Not too busy, however, to revamp their wedding plans due to the pandemic. The show's resident couple announced on Bravo's The Daily Dish podcast that they've decided on a September backyard wedding inspired by their practice wedding at the Summer House.
Despite starting out as one half of the only cast couple, Lindsay Hubbard's love life has been less of a straight line than one of her infamous timelines may have predicted. While her drama-laden love life may have been less than successful, one thing that has been on a straight upward trajectory is her role as President of Hubb House PR. The powerhouse businesswoman still makes time for "Summer House" as she has remained a main cast member since its inception (via Screen Rant).
The last remaining OG cast member is Carl Radke. Fans have watched Radke's fair share of ups and downs, including struggles with substance abuse and the tragic loss of his brother during Season 5. However, People reports that things are looking up for the star as he proudly announced 90 days of sobriety on Watch What Happens Live.
If you or anyone you know is struggling with addiction issues, help is available. Visit the Substance Abuse and Mental Health Services Administration website or contact SAMHSA's National Helpline at 1-800-662-HELP (4357).
The Wirkus twins plus Stephen are still a thing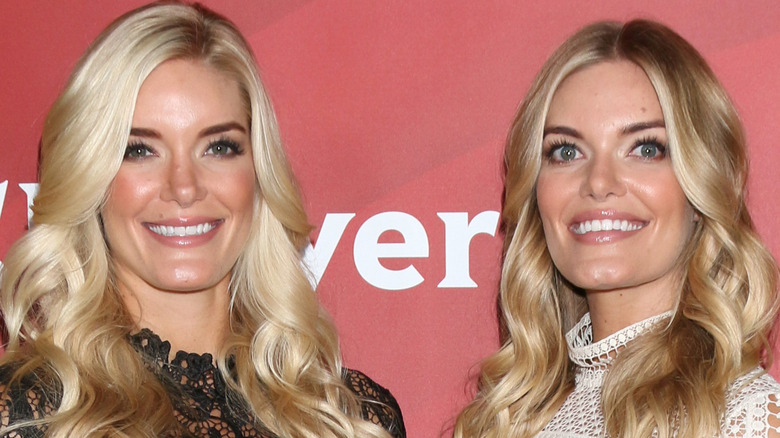 No one can forget the Wirkus twins, Lauren and Ashley, and their regular plus-one Stephen McGee. All three exited the show for good after Season 2 but definitely left their mark before doing so. The twins, it appears, have been busy making babies, according to Screen Rant.
Ashley was already married prior to the show, despite appearing sans husband Dean Hudson McAtee, and made the move out to California before filming began. She decided to do the show because, as she told Fashion Week Daily, "I wasn't willing to be away from my sister just yet!" In 2019, shortly after her "Summer House" departure, the couple welcomed a son. Not to be left behind, Lauren also did the "leave New York and have a baby" thing. Now residing in Nashville with her husband David Raih, the other half of the Wirkus duo gave birth to a baby girl in April 2021 (via People). 
McGee also bid adieu to "Summer House" but maintained his relationship with the twins. Like former castmate Radke, McGee is also embracing sobriety. As reported by Screen Rant, the former housemate announced he had hit the one-year sober mark in September of 2020.
Three cast members never made it past Season 1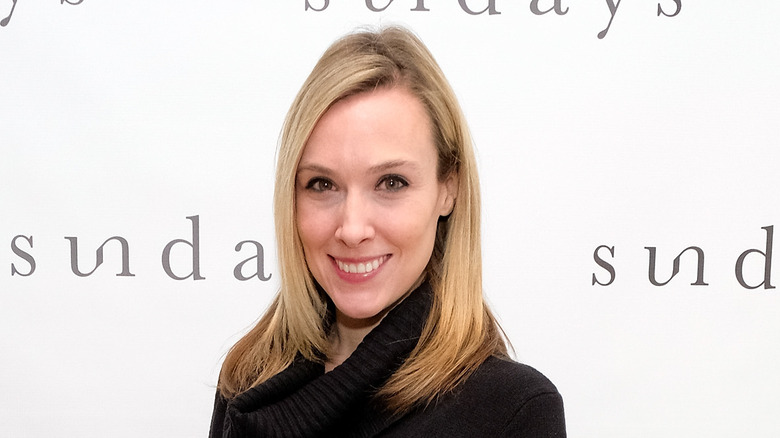 The final three original cast members barely made it out of the gate. Cristina Gibson, Everett Weston, and Jaclyn Shuman never made it back for another season in the Summer House, per IMDb.
Weston's time on the show ended along with his tumultuous relationship with long-time cast member Lindsay Hubbard. While he made a few brief appearances on the show during a failed attempt to revive their relationship, he never returned as a cast member after their breakup (via The Daily Dish). Weston has moved on, though, and has resided in North Carolina with his girlfriend Courtney Cavanaugh since 2018, per Us Weekly.
Cristina Gibson made a very public exit from the show at the end of Season 1 and has never looked back. Screen Rant reports that she's now living with her boyfriend Drew in Florida where she's working as a copywriter for a beauty box.
Since leaving the Hamptons, Jaclyn Shuman has continued her work as both a natural food chef and fitness model. Still out and about in New York, she reportedly also spends a decent amount of time in Austin. She seems to be the most missed of the early departures, as current cast member Radke told Us Weekly, "I've always wanted, secretly, to have Jaclyn come back and join because she's a part of the crew." We wonder who will show up next. 
Source: Read Full Article