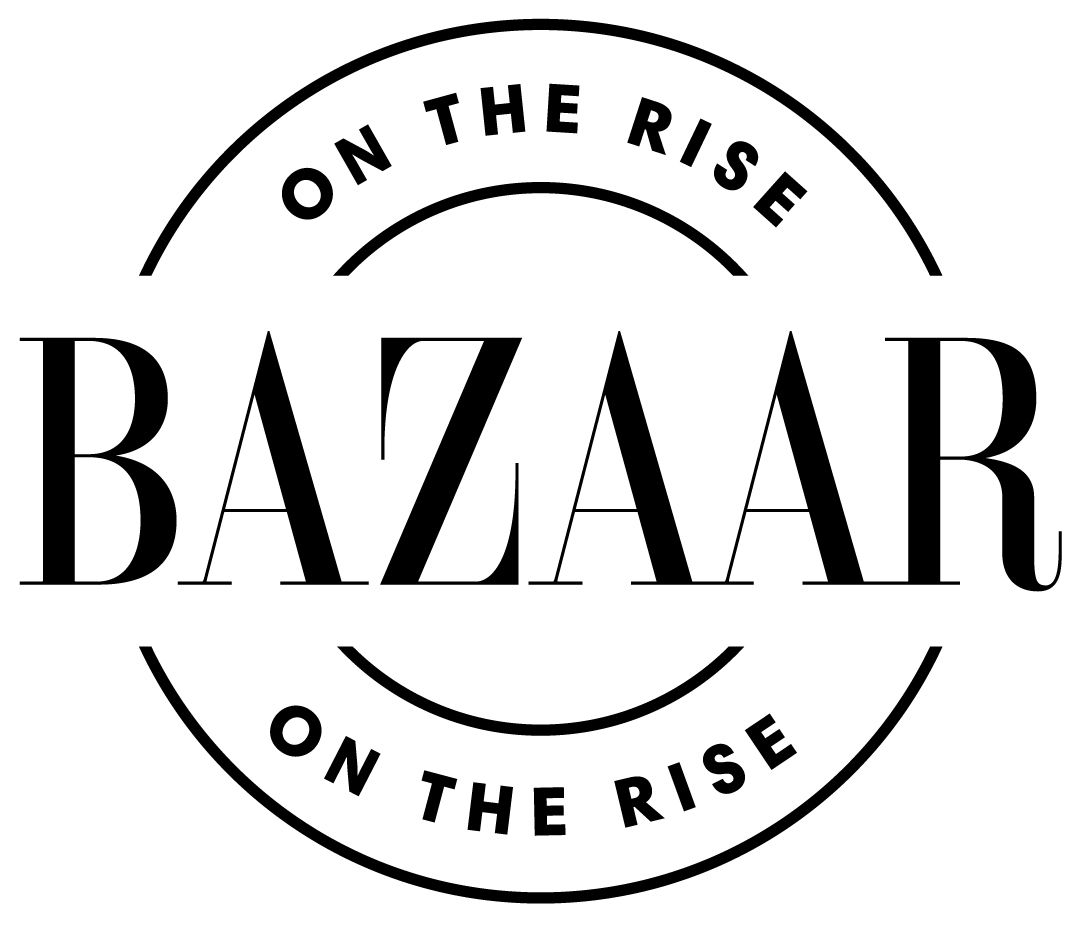 "Before quarantine, I literally was such a grandma," singer Charlotte Lawrence laughs over the phone.
"I would stay at home all the time and just be with my man and my friends … like I was already quarantining, you know? But I think the whole fun of that is it was my choice," she jokes to BAZAAR.com. "And now I don't have a choice. So now I'm like, 'Oh, my God, I want to go out. I want to go dance again.'"
As we continue to remain indoors or at cautious distances, waiting to safely dance and sweat together again, 20-year-old Lawrence has released a new EP to be enjoyed in both settings: in the loneliness of lockdown and in the club (even if that club is your bedroom with a speaker).
Self-titled and seven tracks long, Charlotte is her boldest music yet. Two and a half years in the making, the project openly expresses Lawrence's fears, heartbreaks, and insecurities with a mature mix of dark pop and alt-rock. There's her glittery yet emotionally gritty single "Talk You Down," about her experiences with anxiety; the staccato, vindictive "Why Don't You Love Me"; and the somber ballad "You."
Lawrence, daughter of actress Christa Miller and Scrubs creator Bill Lawrence, started playing guitar when she was 13 and released her first EP, Young, about four years later, in 2017. Laden with moody electro pop, her catalogue quickly earned streams, later landing on the 13 Reasons Why soundtrack, and then the one for Birds of Prey. Charlotte is the latest step in her thought-out evolution.
"I've been really productive if I'm going to be honest," Lawrence says of her time indoors, adding that she was "working my ass off" to shoot visuals ahead of the EP release. But she, like many of us, did hit a pandemic wall. "I've found that when I'm alone and trying to write, I don't have much more to talk about," she says. "I kinda exhausted my story time at the beginning of quarantine." But luckily, writing sessions with musicians Emily Weisband and Sam de Jong helped her get her creative juices flowing again. "It's just way easier to dig and find inspiration when you have somebody else inspiring you, and also trying to dig it out of you. So it was just really fun."
Almost one year ago, Lawrence tested positive for COVID-19, early on in the pandemic, and shared the information with her fans, along with warnings to stay safe and protect those around them. But now that she's recovered, she has wise advice to share: "I know it's fucking hard, but you can do it. Wear a fucking mask, social distance." She adds, "It's a really serious thing."
As we look ahead to our post-pandemic future, however far away that may be, will Charlotte Lawrence be the first one on the dance floor when we can all safely party together again? "I'll still cancel [plans]," she admits. "But I'll be able to think about going out. That's the fun of it. I'll have the choice."
What can you tell us about the themes and stories and sounds on Charlotte?
It all sounds like it fits on the same project, but every single song is different, which I love. Nothing sounds similar. There's one that's just on a guitar. There's one that's very pop. There's one that's super alternative and weird. There's one that's like a rock song. I just think it represents me, honestly, really well. It represents every style of music that I love and that I make and all different emotions. I'm also just a very eclectic, crazy person. … I'm like, "Yup, that sounds like me."
Is that a reflection of what you've been listening to lately or what you grew up listening to?
Like everybody else, I draw major inspiration from the music that I love to listen to. And my favorite music of all time is sad music and slower, acoustic alternative music, but also older rock music. But the rock music that I like, too, is also slower. I love the [Red Hot] Chili Peppers. They're, like, my favorite band ever. And I love it 'cause it's rock, but it's definitely smoother and slower and lyrically very impressive and meaningful. That's my favorite type of music.
And I always used to think, "I only listened to sad music, I only want to do this." But then you go out, you go to a party, you go to a music festival, and you hear the most fun dance song or pop song, and you just want to dance and smile and laugh. So then I was like, "Oh shit. Like I like that too. I love the feeling that I get when I listen to this song."
Your song "Slow Motion" is really haunting and about heartbreak. Where did the inspiration come from?
I think everybody's experienced a breakup and an end of a relationship that you're a hundred percent in the decision that you're making. You know for a fact that this is the right decision to make. You're supposed to break up with this person, you're supposed to end this relationship. But even with that confidence, it's still very, very sad and heartbreaking.
The song, to me personally, it's about an end of a relationship that I was like, "Okay, like, a hundred percent I have to. I have to break up with this person. It's time to move on, but I'm still really sad about it. And I know that it's going to take me a long time to fully move on and let go. And I'm always going to be sad about this." Even though I know it's the right decision, and I'm not going to change my mind, I'm still allowed to be heartbroken, upset about it. I hope that it can mean something different to every person that listens to it. 'Cause everybody's experienced that before, even if it's, like, with a friendship. Okay, this friend treated me badly. I need to not be her friend anymore. But it's still heartbreaking.
Who are some dream collaborators you would love to work with?
I'm obsessed with Justin Vernon from Bon Iver. I think he's such a genius. Phoebe Bridgers, I'd die for.
I would listen to that in a heartbeat.
I'm literally in love with her. I think she's the coolest bitch in the whole world. I think she's so talented and just fucking awesome. I'm definitely such a creepo with her, because I never slide into DMs. I never comment on anything, but I literally talk about her all the time.
Have any celebrities or other artists that you look up to slid into your DMs to praise a song they really liked that stuck with you and made you a little starstruck?
Yeah. But, baby, I don't kiss and tell.
How will you know if you've made it?
I think that there's a difference between "making it" and succeeding at your dreams. I think that making it means something different to everybody. Making it for me is more of a personal thing than an actual accomplishment. I think making it is very much like, if you feel so happy in what you're doing, and you can do this for the rest of your life and not have to worry about the gritty stuff of it; when you get to a point, whether you're huge or whatever it is, that you can survive, make a living off of music, and still be able to do it for the rest of your life and love it forever, I think that that's definitely making it. … But my dream side of that is I've always wanted to perform at the Hollywood Bowl by myself. It's the best venue in the world. And I've always wanted to do that.
This interview has been edited and condensed for clarity.
Source: Read Full Article