The crowd crush that happened during the annual music event founded by Travis Scott was certainly not the first tragedy that occurred at a concert, but hopefully it will be the last.
AceShowbiz – After COVID protocols were loosened, it's understandable that the excitement was high for the return of live musical events that had been put on hold due to the pandemic. But Travis Scott (II) could not have anticipated what would happen during his 2021 Astroworld Festival. A crowd crush occured during his set on November 5 at NRG Park in Houston, Texas. At least 9 people died and more than 300 were injured.
Before the devastating tragedy during the annual music event founded by Scott, some fatal accidents took place at other shows in the last two decades alone. Whether it was caused by stampede, fire or stage collapse, hopefully promoters and artists can learn from these tragedies to avoid any similar incidents in the future.
1. Damageplan Tour, 2004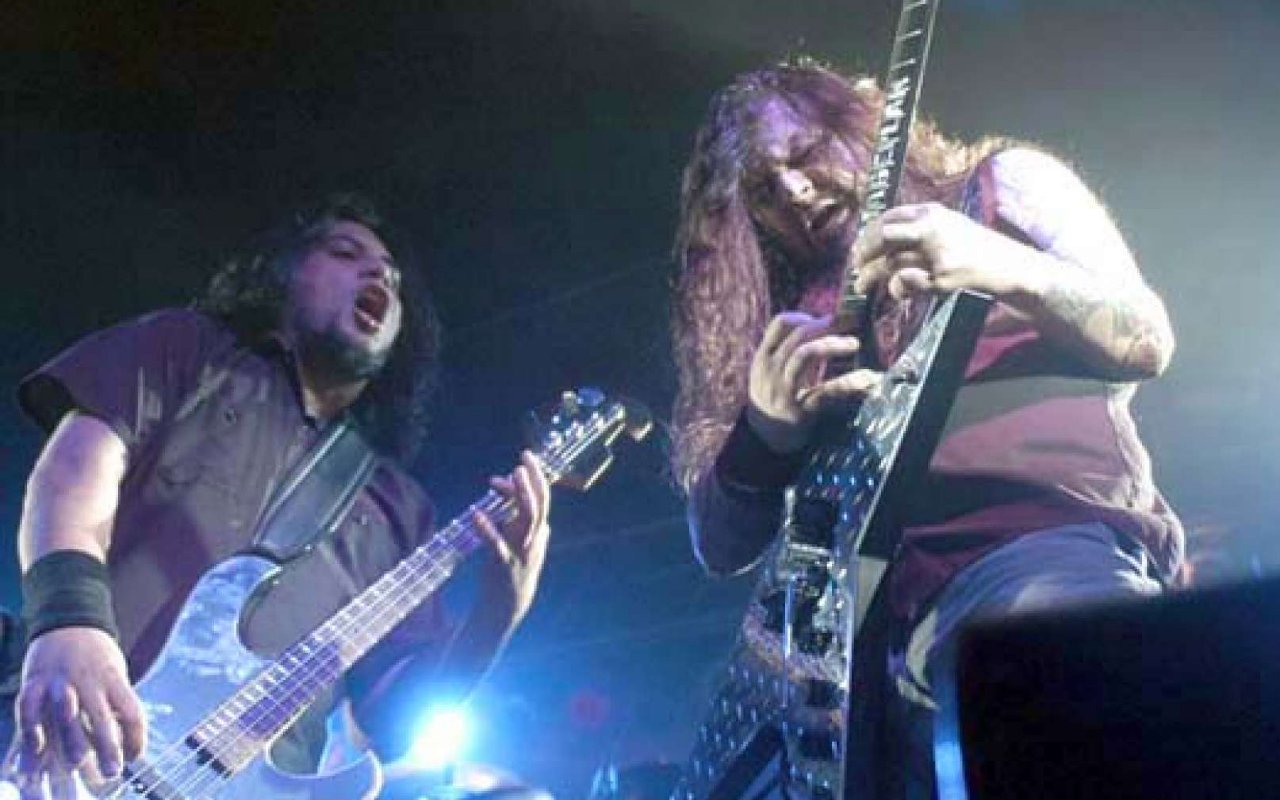 When their old band Pantera dissolved in 2003, drummer Vinnie Paul and guitarist Dimebag Darrell Abbott formed Damageplan, which was short-lived due to a tragedy that killed one of its members. During their tour stop in Columbus, Ohio on December 8, 2004, a paranoid-schizophrenic ex-U.S. Marine named Nathan Gale climbed onto the stage at the Alrosa Villa nightclub and shot Darrell multiple times. Darrell was declared dead at the scene.
Gale also fired shots at the crowd, killing three others, including security chief Jeffrey "Mayhem" Thompson who tackled him from behind and 23-year-old fan Nathan Bray who attempted to resuscitate Darrell and Thompson. Three minutes after opening fire, Gale was shot and killed by police officer James Niggemeyer. A total of 5 people were killed that night, including the perpetrator, while three others were wounded. The motive of the shooting is still unclear.
2. Indiana State Fair, 2011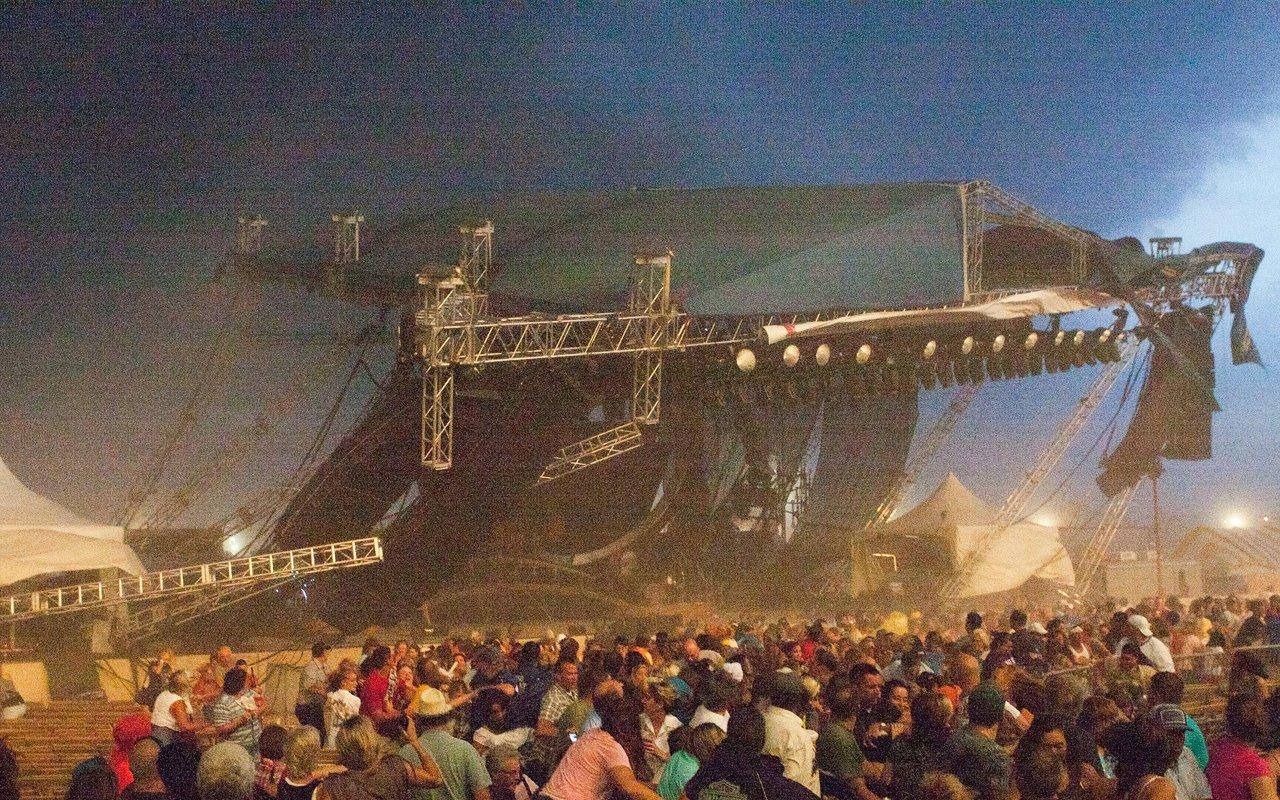 When it comes to an outdoor performance, weather can be an unpredictable factor that carries risk to safety. On August 13, 2011, right before a concert by Sugarland at the Indiana State Fair, gusts of wind from an approaching thunderstorm hit the stage's temporary roof structure, causing it to collapse.
The structure landed among the awaiting crowd, killing seven people and injuring fifty-eight others. The members of Sugarland were all safe as they were in a tour bus preparing to come on stage when the collapse occurred. Opening act Sara Bareilles, meanwhile, had completed her performance and left the stage prior to the incident.
3. Roskilde Festival, 2000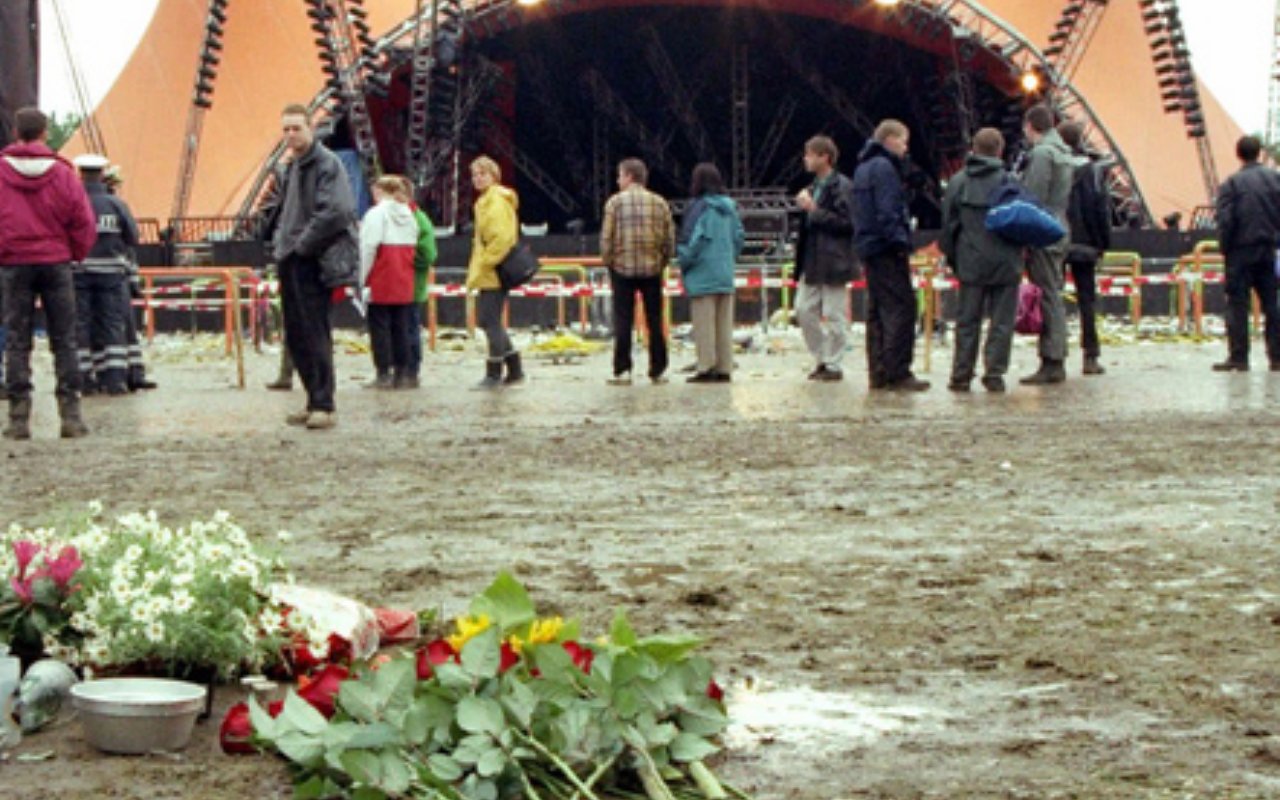 Roskilde Festival is one of Europe's largest music festivals and is held annually in Roskilde, Denmark. In 2000, Pearl Jam was one of the headliners and approximately 50,000 fans came to the concert. While the number of the audience was deemed normal for large concerts at this stage, a crush occurred during the rock band's set on June 30 at the Orange Stage.
At first, the security did not realize the seriousness of the situation until some concertgoers who were lifted over the barrier at the stage told them. The band was asked to cut their set short and attempted to calm the crowd down, but it was too little too late for several people who were trampled upon. Nine people died in the incident and twenty-six others were injured, three of them seriously.
4. Mawazine Festival, 2009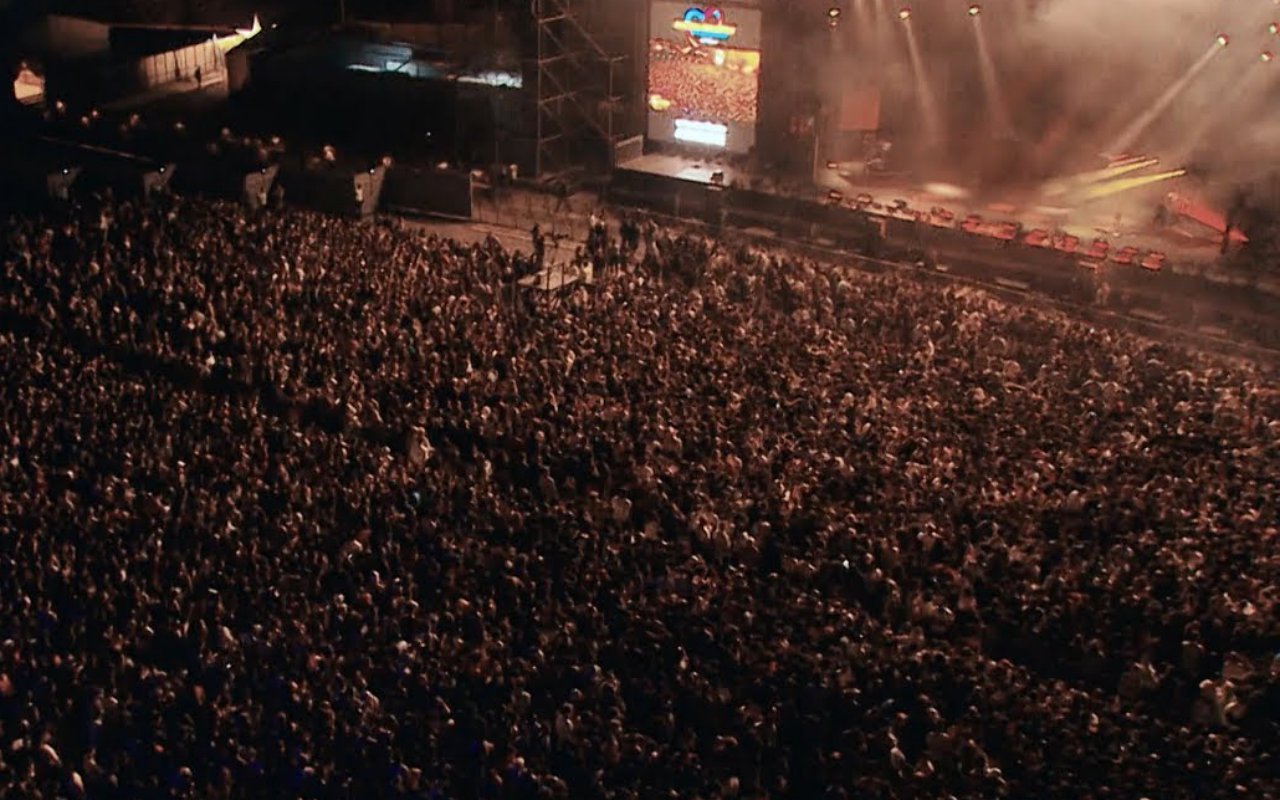 Another large music festival held overseas, Mawazine Festival often attracted millions of people over days-long festival taking places on several different stages. On May 23, 2009, during the eighth edition of the festival, a stampede occurred near the end of a free concert by Moroccan pop star Abdelaziz Stati at the Hay Nahda stadium.
At the time, concertgoers attempted to leave in a hurry in order to catch other performances at different stages. The rush caused a fence to collapse, endangering the lives of the 70,000 spectators. Eleven people were crushed to death and they were all found after the stampede had completed. Forty were also injured in the incident.
5. Manchester Arena Bombing, 2017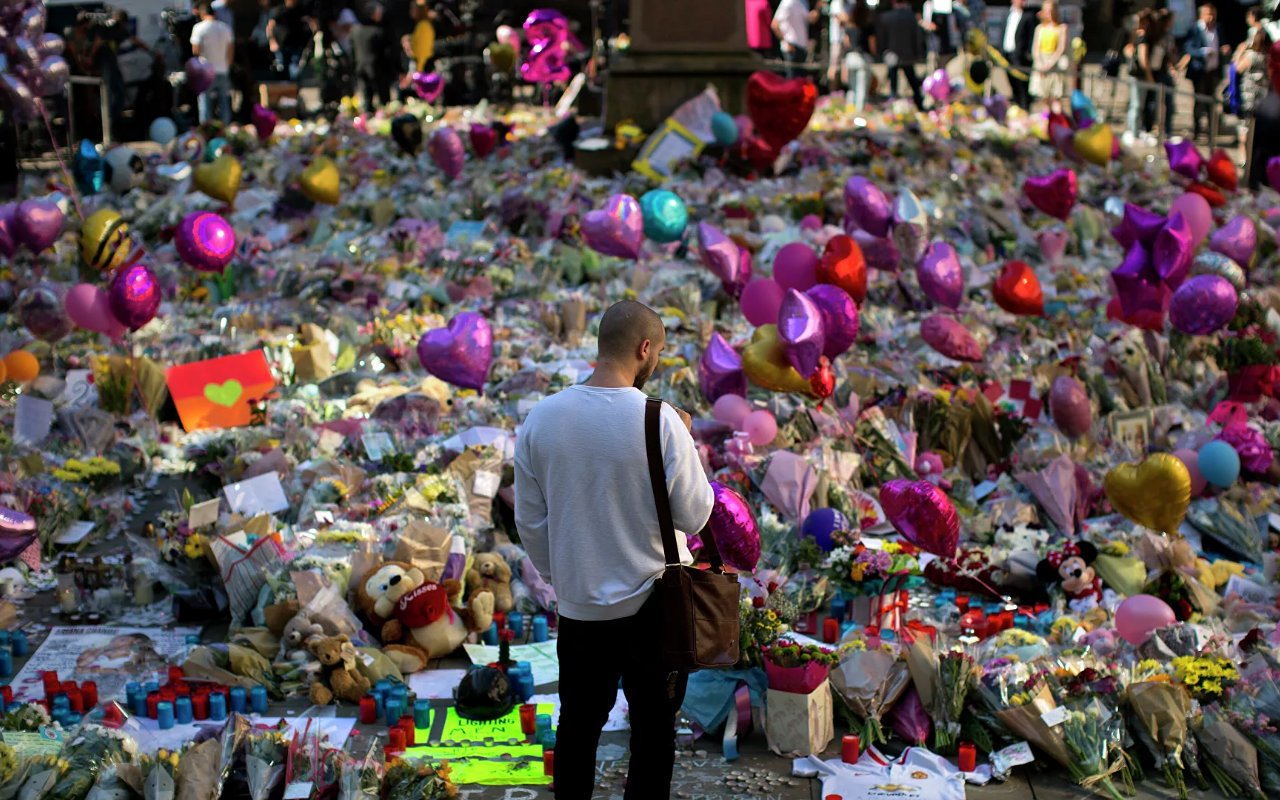 In 2017, Ariana Grande and Britons were left devastated after people who attended her concert in the Manchester Arena became victims of a terrorist attack. As the crowd was leaving the venue right after the American singer's concert, an Islamist extremist suicide bomber detonated a shrapnel-laden homemade bomb.
Twenty-three people died, including the attacker who was identified as Salman Ramadan Abedi, a 22-year-old local man of Libyan ancestry. 1,017 were injured, some of them children, and several hundred more suffered psychological trauma. The bomber was not related to any terrorist network, but his brother Hashem Abedi was found guilty of 22 counts of murder relating to the attack.
6. Ghost Ship Fire, 2016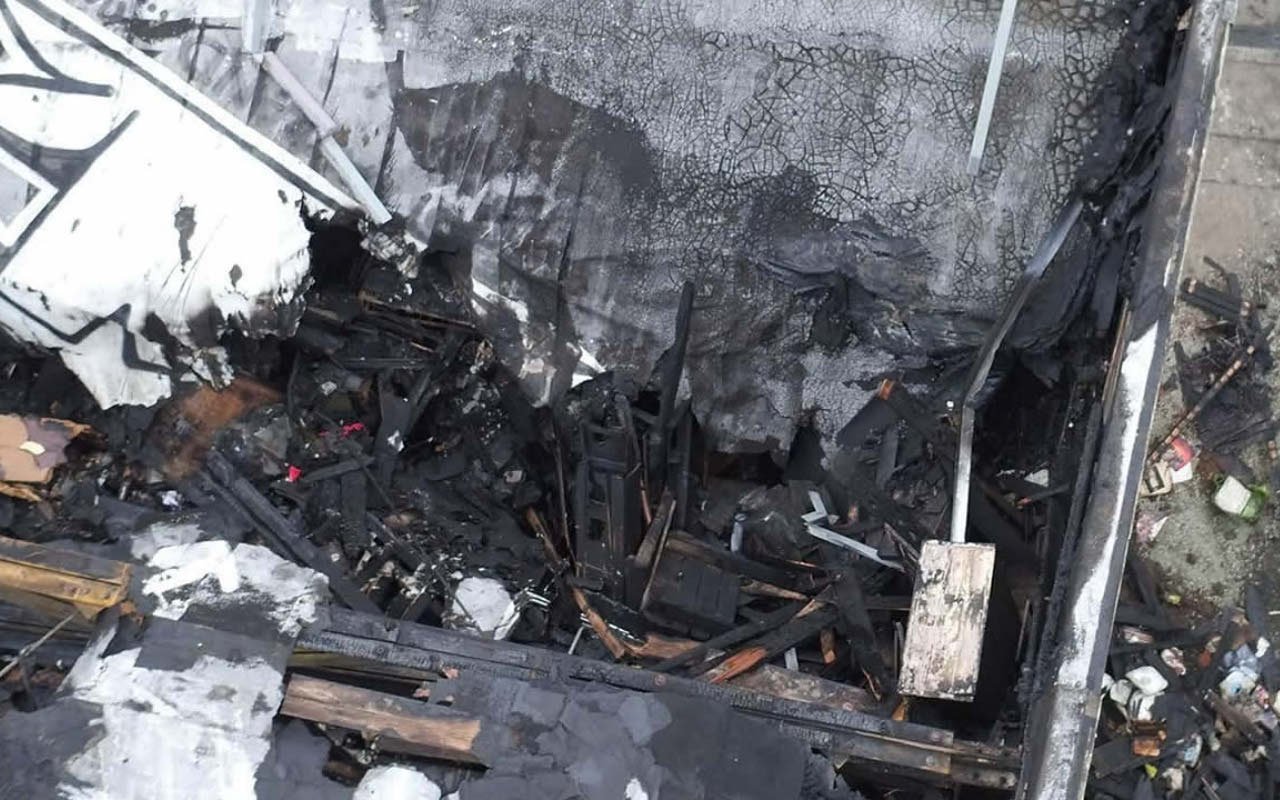 It was supposed to be a small event that attracted around 80 to 100 people with lesser known artists from the house music record label 100% Silk performing, but the night of December 2, 2016 became unforgettable due to the fire that occurred at the Ghost Ship warehouse in the Fruitvale neighborhood of Oakland, California. People attending the concert were trapped inside, leaving 36 killed.
A subsequent investigation found many violations, including no fire alarms, fire sprinklers, or smoke alarms in the building. Moreover, the warehouse was only zoned for industrial purpose, but it doubled as both a performance space and residence for artists which was illegal. After a mistrial, master tenant Derick Almena pleaded guilty to 36 charges of involuntary manslaughter. In March 2021, he was sentenced to 12 years in prison, with the last three years under supervised release.
7. Route 91 Harvest Festival, 2017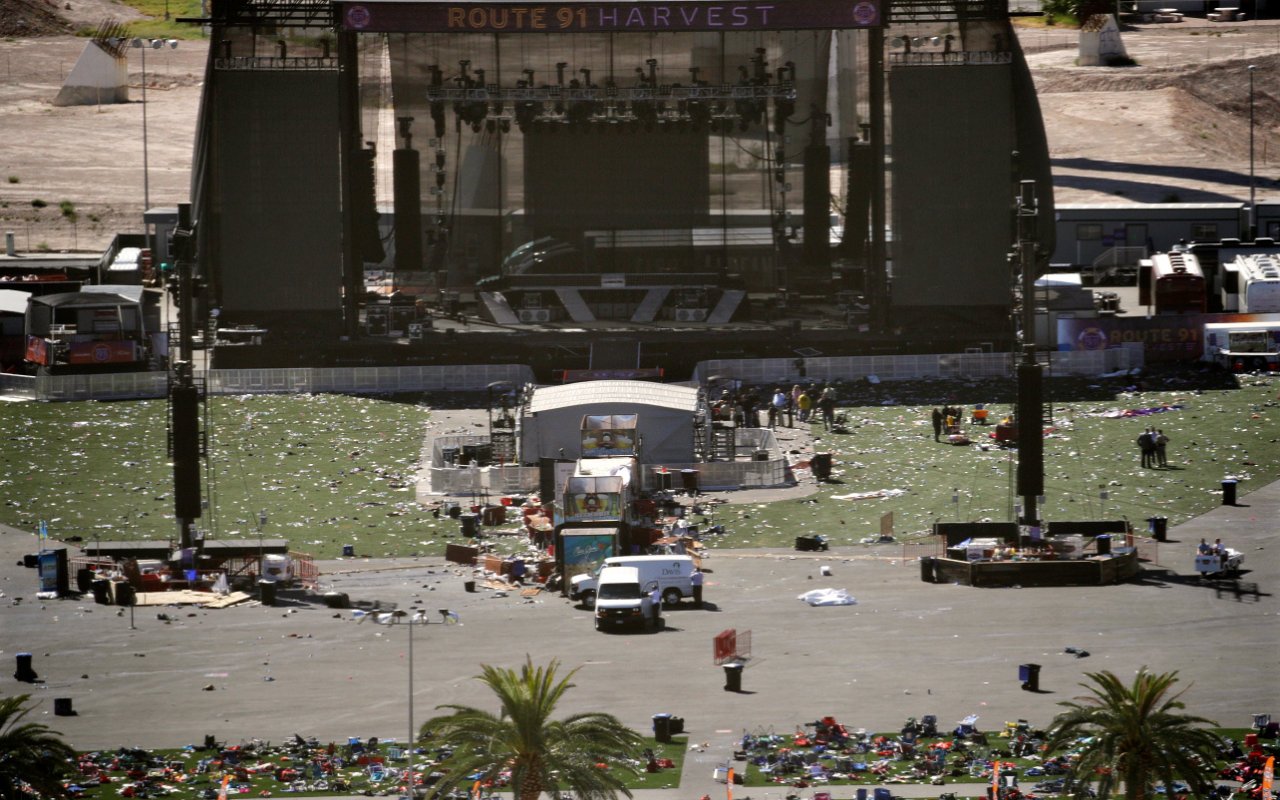 America has been rocked with too many mass shootings in the last two decades, but the deadliest one took place during the Route 91 Harvest Festival in 2017. On October 1 of that year, 64-year-old Stephen Paddock fired more than 1,000 bullets at attendees from a 32nd floor window of the Mandalay Bay Hotel during Jason Aldean's performance. The sound of live fire was initially mistaken by fans as part of the show.
Sixty people died and over 400 were wounded by gunfire, with the ensuing panic bringing the number of injured to 867. About an hour later, Paddock was found dead in his room from a self-inflicted gunshot wound. His motive remains unknown.
8. The Station Nightclub, 2003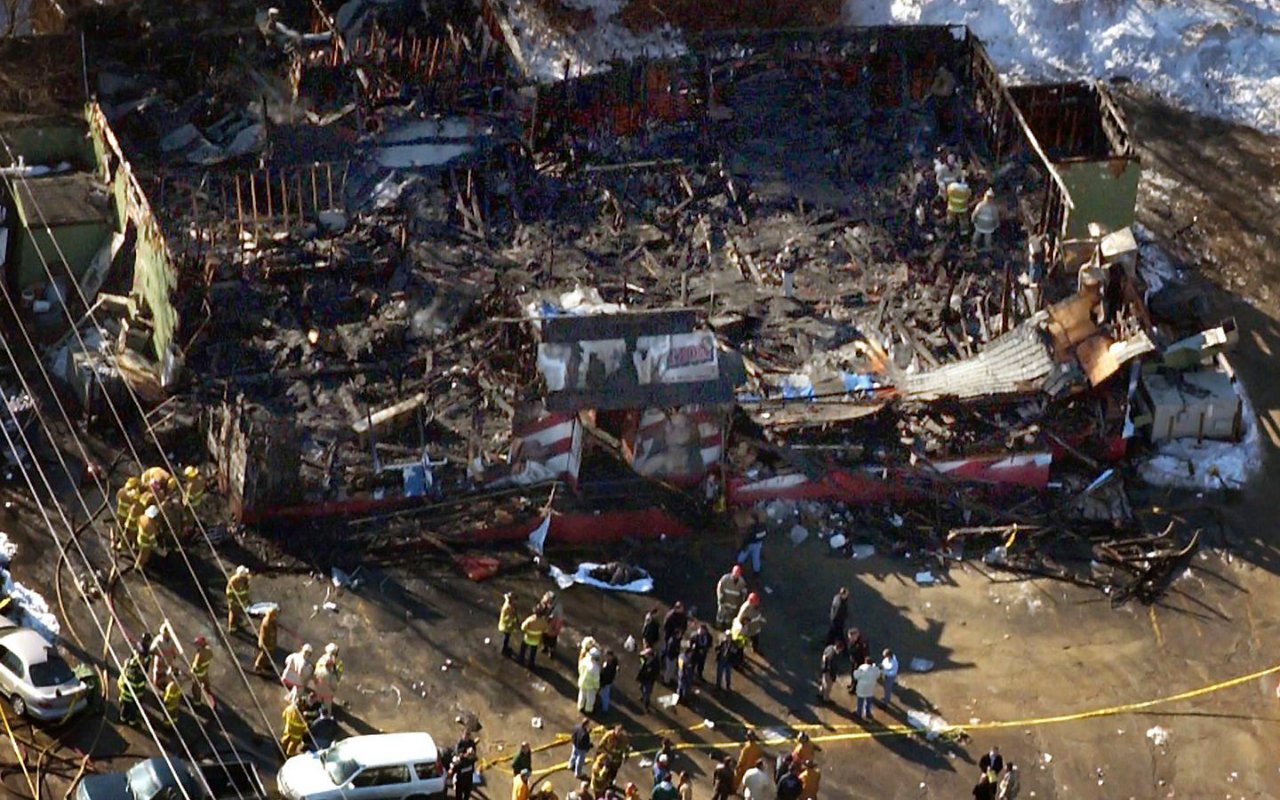 Prior to the Ghost Ship fire in 2016, a similar tragedy occurred in West Warwick, Rhode Island. On February 3, 2003, a fire broke during the concert by rock band Great White. Pyrotechnics used inside The Station Nightclub ignited flammable acoustic foam in the walls and ceilings surrounding the stage. The blaze reached flashover within one minute, causing all combustible materials to burn.
The nightclub was a small venue with only a 250-person capacity but over 400 people were attending the show. The fire caused a panic to the crowd, who rushed toward the main exit. One hundred people died, including Great White's guitarist Ty Longely, while 230 were injured. In 2006, Daniel Biechele, the Great White tour manager who set off the pyrotechnics, was sentenced to 10 years of prison for involuntary manslaughter.
Source: Read Full Article