If you've been on TikTok in the past year, then you might be familiar with Saucy Santana. The Florida-bred rapper has had songs such as "Material Girl" and "Here We Go" go viral on the platform. And now, with a bigger-than-ever year ahead of him, he spoke with Showbiz Cheat Sheet about how far he's come — and where he's going.
Saucy Santana debuted in 2019
Santana has amassed a widespread following in the span of less than three years. He burst onto the scene in 2019 with his debut single "Walk 'Em Like a Dog," which quickly went viral on social media.
While the live music industry has been kneecapped by the coronavirus (COVID-19) pandemic, Santana has been able to thrive in 2020 and 2021. He released three separate full-length projects in 2020 alone: Imma Celebrity (which contained his now-viral hit "Material Girl), Pretty Little Gangsta, and It's a Vibe.
In 2021, when people began going out to party again, he released the celebratory project Outside. And in December 2021, he released his fifth project in two years, Keep It Playa.
"I just feel like I need to constantly be in your face. I need to constantly be in your speakers. I need to constantly be in the conversation. And the only way I can do that is to keep producing new music," he says honestly. "I need to constantly keep going so that way I can have 'Walk' and 'Material Girl' and 'Here We Go' all in the same conversation. We're not just talking about one song; we're talking about several."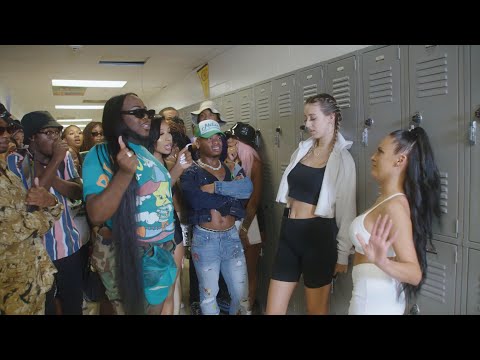 Saucy Santana is an LGBTQ trailblazer
Santana is known for much more than just his hit songs. His over-the-top personality is magnetic to all those who follow him, and his unapologetic attitude is inspiring to those in need of confidence.
As an openly gay rapper in the notoriously homophobic hip-hop landscape, Santana has always had to work with a thick skin. With gay rappers like Lil Nas X fully going mainstream, Santana knows that his time is now.
"The world has changed so much, and gay is everywhere," he said. "[We need] to just keep banging down the door." For him, that involves recording songs that prove just how talented he is.
"One thing about music: a hit is a hit. So regardless of if somebody is albino, polka dot, gay, lesbian, if it's a hit record, it's a hit record and that's something that you can't deny. So us as LGBT people need to just keep producing this good undeniable music," he says plainly. "I've found myself in rooms that I never would've imagined."
"Everybody's seeing it. Everybody's starting to wake up, so we just have to keep banging that door."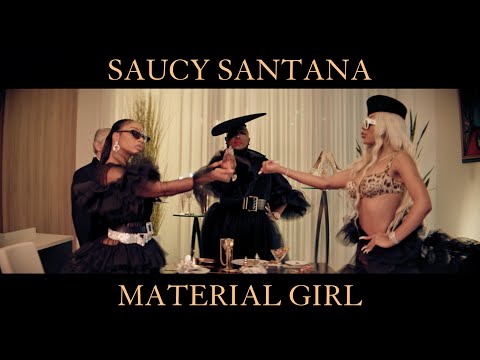 Saucy Santana has been co-signed by Cardi B and Nicki Minaj
Santana has received an outpouring of support from countless fans around the world. But in addition to those everyday people, he's received praise from many of his hip-hop peers. Chance the Rapper, Lil Yachty, and Kevin Gates, for example, have all told Santana personally that they think he's a dope rapper.
He also has a relationship over DM with the likes of Cardi B and Nicki Minaj. Cardi told him that she believed 2022 is his year, while Minaj offers words of encouragement as he continues to work hard.
When he thinks about his work moving forward, he likens himself to Cardi B and the successful career she's built.
"I think I have star power, and that's very important," he says. "I think when you have that star power, you see people like Cardi B, who came out on TV first, then she started rapping. Now she's got Pepsi commercials and she just hosted the AMAs. So I see myself like that. She's in movies; she's got her vodka whipped cream." 
"I think I have the qualities to just be a big star, period."
Source: Read Full Article