"For a while I was kind of struggling and fighting for these roles that I just desperately wanted."
Making the leap from child star to a serious actor as an adult can be difficult. When a young star achieves a massive level of success before they're even out of their teens, many say that it's a challenge to break free of how they're viewed by both producers and the public.
Often these former child actors struggle to transition to more mature projects and get stuck being typecast to the roles they had as kids. While it's not easy to successfully come of age in the spotlight, many stars have managed to forge their own paths — even if there were some bumps in the road along the way.
Here's what these child stars had to say about growing up in the spotlight…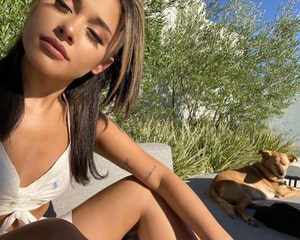 40 Celebrities Who Love To Show Off Their Adorable Pets
1. Zendaya
When Zendaya officially wrapped up her time on Disney Channel, she says an important aspect of continuing her career as an adult was having a "very clear vision" of what she wanted to do. Instead of rushing to take on more mature roles, Zendaya opted to take her time and trust that the right thing was coming, even if it didn't feel like it sometimes.
"When I wasn't in the position where I could say no to things, I would say yes and then, unfortunately, if it didn't feel good all the way through my body and my being, it would always come back to haunt me. I've also learned to deal with that…by trying not to allow myself to worry or stress about the next move or what it is. Knowing that the right thing is going to come; and it's going to happen at the right time. And until then, just focus on yourself and not worry so much about what it looks like to the rest of the world," she shared with Vogue Australia.
2. Hilary Duff
When Hilary Duff was in her early 20s, she says she worked hard to shed her "Lizzie McGuire" persona. But as she went to castings, producers would constantly compliment her acting skills but not want to hire her because of her teen stardom.
"I definitely went through big frustrations of being like, 'Why can I not get a shot at being someone else?' Not that I want to dog every casting director out there, but there's a very small handful of people who are character actors and can be hired for roles that are truly different from one another. From age 21-25, before I became a mom, there was a lot of frustration. I would get to producer callback, and they'd be like, 'She's so great, and she gave us the best reading and blah blah blah, but she's Hilary Duff…'" she told Cosmopolitan.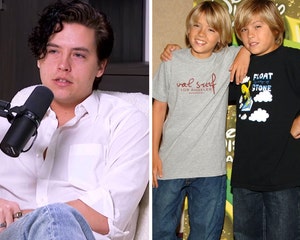 Cole Sprouse Says Mom Spent Child Acting Money: 'Most Irresponsible Person'
3. Selena Gomez
Selena Gomez spent much of her teen years on Disney Channel and felt that she got stuck in those roles. When she was ready to move on to portray more grown-up characters, she says she "felt like it was very difficult for people to take [her] seriously."
"I have slowly pushed through that, and I'm really glad, but it was very frustrating. I felt like a joke, you know?" she told The Hollywood Reporter.
4. Brenda Song
Brenda Song grew up on Disney Channel, being featured on numerous shows and original movies. Looking back, the half-Thai, half-Hmong actress says the network was "ahead of the curve" when it came to "colorblind casting" and allowed her to represent Asian kids on television. But when she started to take on roles outside of teen television, Brenda was told she wasn't Asian enough for Asian roles. Despite many people saying her "Suite Life" character London Tipton was the original "Crazy Rich Asian," she wasn't even given the chance to audition for the movie.
"What they said was that my image was basically not Asian enough, in not so many words. It broke my heart. I said, 'This character is in her late to mid-20s, an Asian American, and I can't even audition for it? I've auditioned for Caucasian roles my entire career, but this specific role, you're not going to let me do it? You're going to fault me for having worked my whole life?' I was like, 'Where do I fit?'" Brenda told Teen Vogue.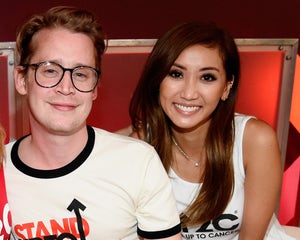 Brenda Song Opens Up About Home Life With Macaulay Culkin, Co-Parenting
5. Keke Palmer
Keke Palmer began her career when she was just a kid and she says she quickly fell into a pattern of "being a people-pleaser." Often, her emotions were "the last thing that people care about." As she has furthered her career in Hollywood, Keke says she had to fight the pressure to continue to be a people-pleaser.
"I've fought a lot of that most of my adult life, and I'm still new into my adult life. And I think that's something that I work toward every day is to not worry about people not understanding me, because I understand myself. Sometimes it's much easier because I don't have to please anybody but myself," Keke said on InStyle's "Ladies First With Laura Brown" podcast.
6. Vanessa Hudgens
After Vanessa Hudgens wrapped filming on the third "High School Musical" film, she was ready to transition to more mature roles. She says that for a period of time, she had to really fight for parts that would help her progress her career while casting directors still saw her as her "HSM" character Gabriella Montez.
"For a while I was kind of struggling and fighting for these roles that I just desperately wanted. It was hard and it was a struggle, but then again life is always a struggle.. Definitely crossing over and being able to tackle these grittier parts was a challenge, but I feel like I've done it! It's a whole new chapter!" she told Untitled Magazine.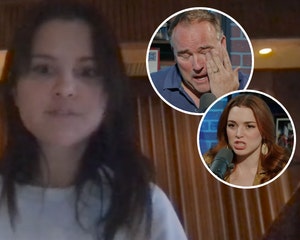 Selena Gomez Says 'Shame' Led to Falling Out from Wizards of Waverly Place Costars
7. Victoria Justice
Victoria Justice, who starred on "Victorious" and "Zoey 101" as a kid, admits that "transitioning from a child star to an adult is a tricky thing." Although it can be a challenging experience, she says the fact that her fans have always had her back helped make the experience smooth for her.
"Coming from Nickelodeon, I started on that network when I was 12 years old and I'm 21 now, so I feel like lots of the people who were watching me on 'Zoey 101' and 'Victorious' have kind of grown up with me. So I feel like they're ready to see me in a role like this [in MTV's 'Eye Candy'], and I'm definitely ready to take on a role like this, so the support has been amazing," Victoria told E! News in 2015.
8. Laura Marano
After "Austin & Ally" wrapped, Laura Marano says she struggled to find her place in the entertainment industry. After getting dropped by two different labels, she discovered the best thing to do was create her own path — and she ended up building her own independent record label.
"I don't have to deal with the label politics that come with people who sign me and how they see my career. I can own it and control it the way I want to, which is amazing. It'd be nice to have the resources a major label has, but it's been awesome to control what I want to put out there and when and how I want to put it out. I'm on this journey where I'm a little bit out of my league, but I'm releasing music — it's exciting. I'm so scared and so happy," she told InStyle.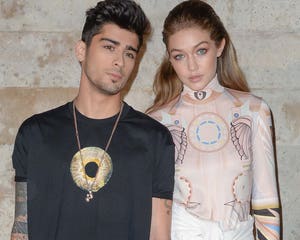 10 Famous Families Who Kept Their Baby Names Secret For a Long Time
9. Josh Peck
When Josh Peck's Nickelodeon show "Drake & Josh" wrapped up, he says he struggled with being typecast in characters that were similar to his Nick persona. Not only that, but he says the money he made in kids television wasn't as much as many people expected and only gave him "a year or two of runway" to find his next job. He ended up often losing out roles to Michael Cera and Miles Teller, which made progressing in his career tough.
"For a long time, if I walked into an audition room and saw Miles there, I would sort of turn around and go, 'Have a great time, Miles. You're gonna kill it,'" Josh told Insider.
10. Jessica Marie Garcia
Jessica Marie Garcia became known for her role on "Liv and Maddie" as a teen but admits she struggled to move away from the part and other supporting roles that she took on as a young actress.
"Season 2 of 'On My Block' is my first [role as a] series regular…I've been a guest star for three years on a show and been called an 'expensive extra,' which crumbled me to the ground," Jessica said on a panel for TheWrap.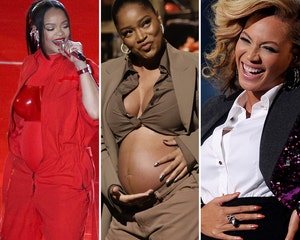 9 Stars Who Debuted Their Baby Bumps on TV
11. Devon Werkheiser
As the star of "Ned's Declassified Guide to School Survival," Devon Werkheiser thought getting work after the show ended would be easy. That wasn't quite the case and as he tried to find more mature roles, he realized he was going to have to improve his acting skills. He enrolled in acting classes and spent eight years giving his all to an acting career — until he ran out of savings and had to get a 9 to 5 job.
"I wanted to find that next big thing after 'Ned's' that would take me to the next level. I pushed and pushed at it — I'd say from ages 16 to around 24 — But to be honest, I don't know that I ever got there," Devon wrote. "[Running out of savings] was a real wake-up call for me. My parents also got divorced around this time, so life really just smacked me around for a while. The next level I'd been trying to get to career-wise wasn't happening, and then my personal life wasn't a walk in the park either."
Devon eventually decided to stop trying to avoid his past and instead returned to his roots by channeling Ned for a podcast about growing up.
12. Christina Ricci
Christina Ricci found success at an early age but knows that the same level of fame is hard to achieve once you become an adult. Looking back, Christina says that many former child actors spend their whole life trying to "top" what they'd already experienced and it becomes nearly impossible.
"I think that kind of fame, if the first thing you experience is that level of fame, how do you ever match that rush ever again? So for me as a child, I just thought, 'You ended up at the Oscars. You were on TV all the time,'" she said on "Larry King Now." "I didn't have a full life of experience to know that what was happening to me was like…I mean intellectually I understand that, but emotionally it's a different thing. And I think that then, you spend the rest of your life trying to top that. And how do you top that?"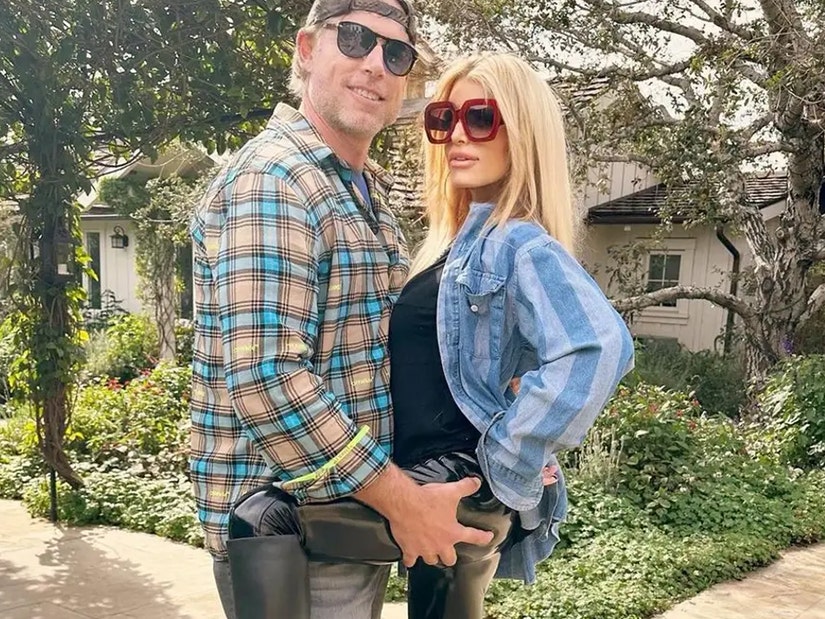 Source: Read Full Article