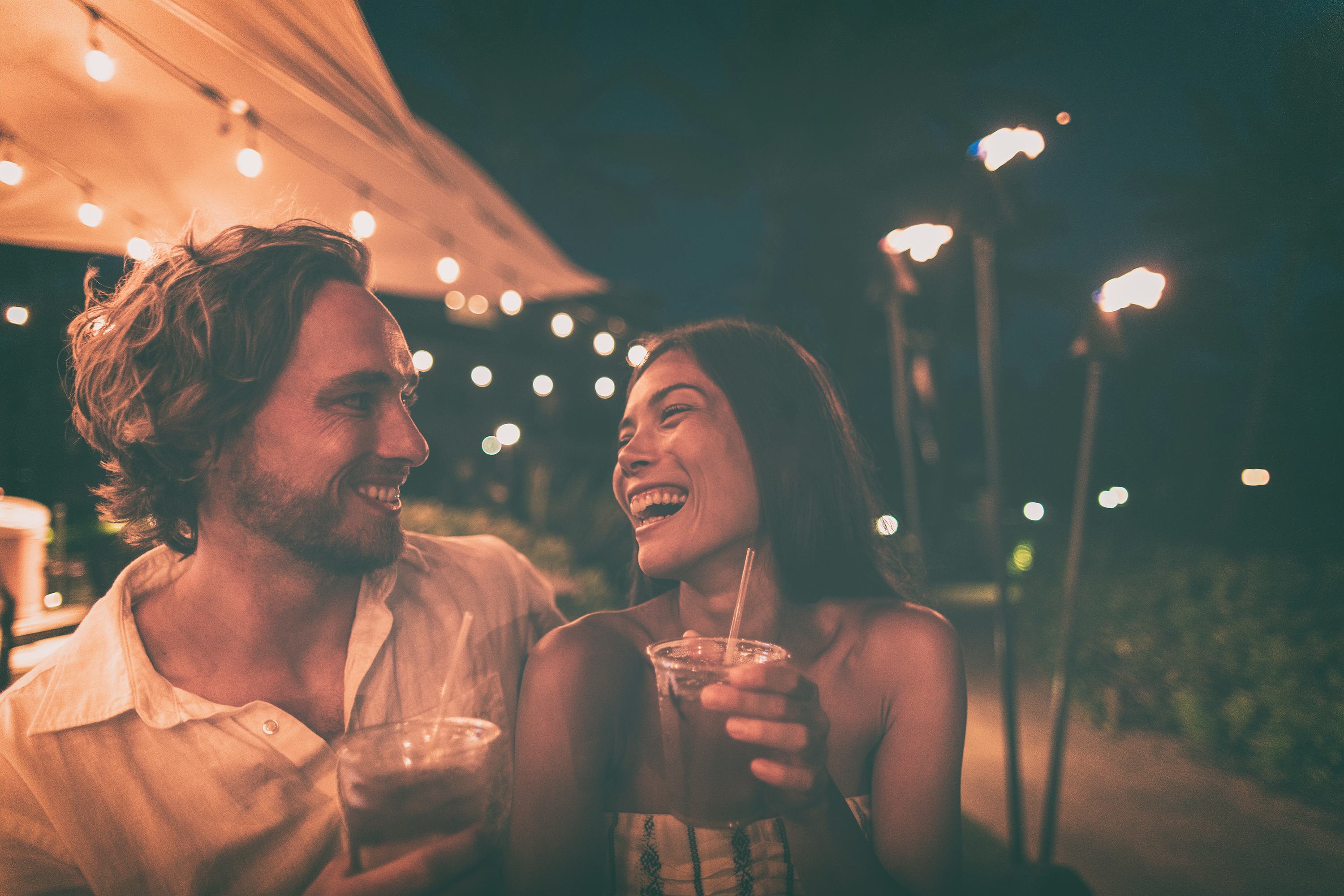 Few things are more exciting than chatting with your crush, but sometimes, even the most seasoned flirts can hit a conversation wall. Whether you're texting, DMing, or hanging IRL, talking to your crush can be nerve-wracking. When it's time to turn up the heat and transition into asking sexy questions, it can feel intimidating — even if you're totally into each other.
Fortunately, there's an easy solution. If you're ready to face your fears, cut to the chase, and get this passion fire started, read on for a list of questions you can ask your crush to get the ball rolling and take your connection to the next level of sexy. Maybe y'all can opt for a steamy, one-on-one AMA.
Tangy Texts
On the shy side? No problem. Ask one of these more mild queries to test the waters.
Warmer Words
A bit bolder, but still keeping your cool: These Qs will have your crush grabbing a glass of water. Or two.
Sweltering Speech
Is something burning? Oh, no, that's just you and your crush's chemistry blowing past the boiling point. I'll see myself out.
Just be sure to remember that the sexiest trait of all is honoring your crush's boundaries, and reinforcing yours, too. Nothing is hotter than mutual respect and consent!
Source: Read Full Article