When that White Elephant gift exchange invite hits your inbox, you might start freaking out about the perfect present to delight your friends, horrify your family, and prank your work colleagues—especially if you're anticipating that the game will get a bit, ahem, competitive. Totally understandable. It's super hard to find the right balance between actually useful gifts and something that gets a solid laugh from the crowd.
(And hey, ICYMI, White Elephant is a holiday game where everyone brings a gift, and one person starts the game by picking a present at random. From there, everyone else has the option to steal any available gifts or pick a new one. Prepare yourself for *chef's kiss* glorious chaos. Or a touch of awkwardness, idk.)
Instead of wasting your holiday spirit anxiously scouring the internet for ~one-of-a-kind~, clever gifts, you could just check out this list of the 45 best White Elephant gifts that also happen to be super affordable. (You can snag *almost* everything on this list for 25 bucks or less. You're welcome.) Because as your boss says: work smarter, not harder.
Read on and you'll find funny-looking lip masks, sexy avocado stickers, sunscreen-shaped flasks, watermelon earrings, donut candles, and more fabulously outrageous gifts—all very White Elephant-worthy (or Yankee Swap or Secret Santa, whatever your deal!). Plus, some of the items are pretty darn useful and are practically guaranteed to score you some good laughs, whether you're at your office soireé, your BFF's ugly sweater party, or your parents' house tipsy from a tad too much eggnog.
1. Hidden Alcohol Flasks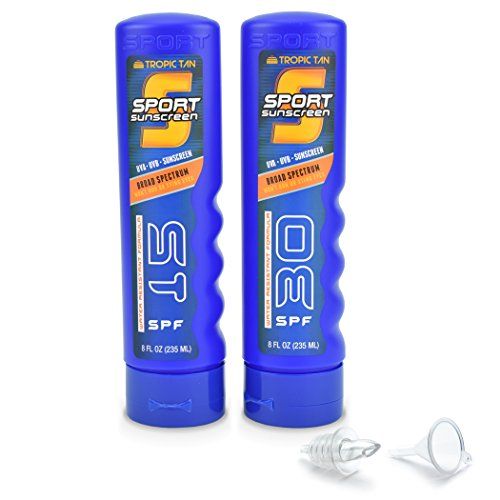 Make your bestie's next beach day instantly better with these three hidden alcohol flasks parading as a sweat-proof sunscreen. (Brb, gotta grab one for myself…)
2. White Elephant Mug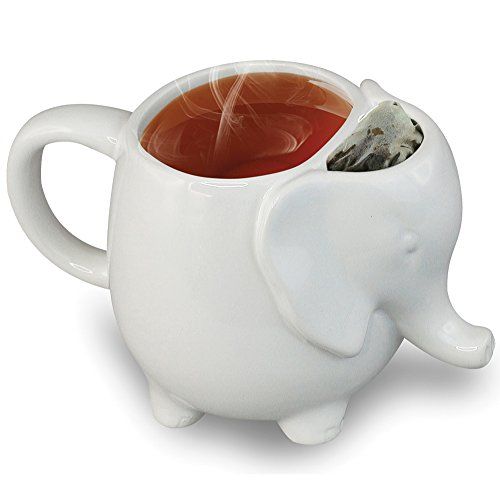 Sure, this gift might be a bit on the nose, er, trunk, but you gotta admit it's super cute. Even better—it's practical and cheap (though it doesn't look it). Get ready for everyone to fight over this little guy.
3. Potty Putter Toilet Time Golf Game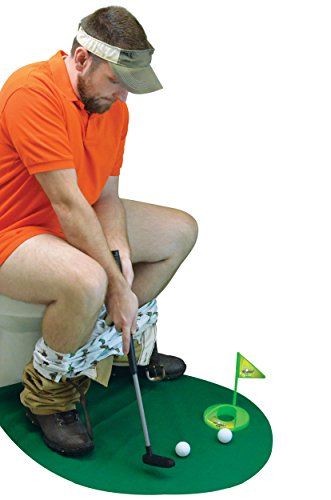 Whether the recipient plays mini golf or the full-size game, everyone could use some extra putting practice. And this, ahem, handy game is such a time-saver!
4. Grilled Cheese Toaster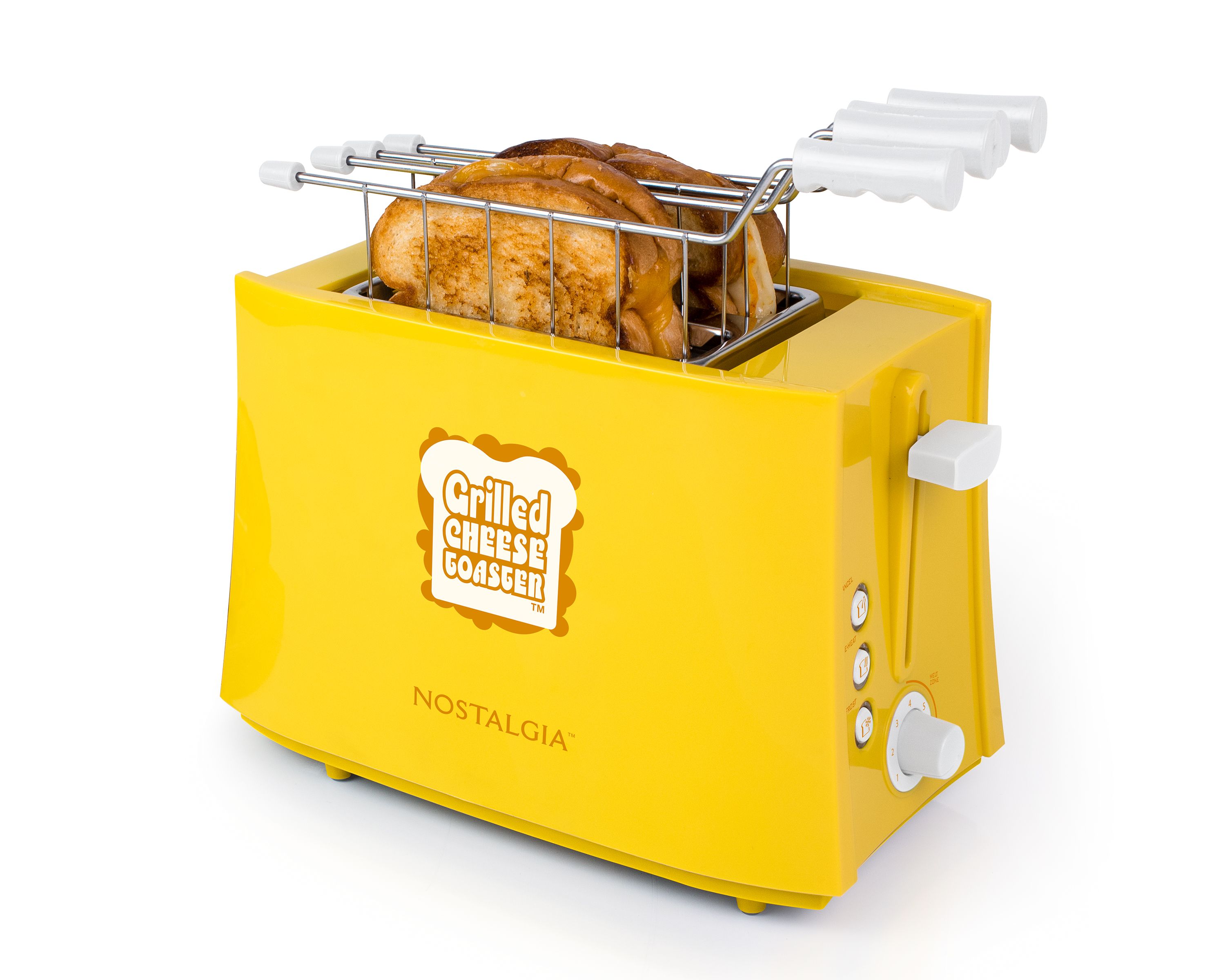 Nostalgia + melted cheese + carbs = the perfect White Elephant present. That's just how the math works out, mkay?
5. Holy Mother Forking Shirtballs Adult Coloring Book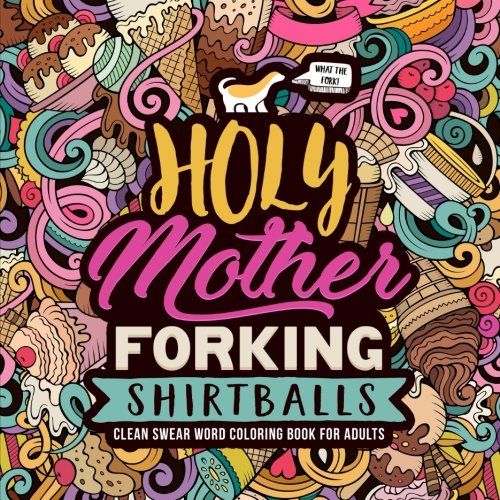 Fans of The Good Place and adult coloring books alike will go batshirt crazy over this forking cool coloring book. Just make sure no one acts like a son of bench if the game gets heated.
6. Spiked Seltzer Ornament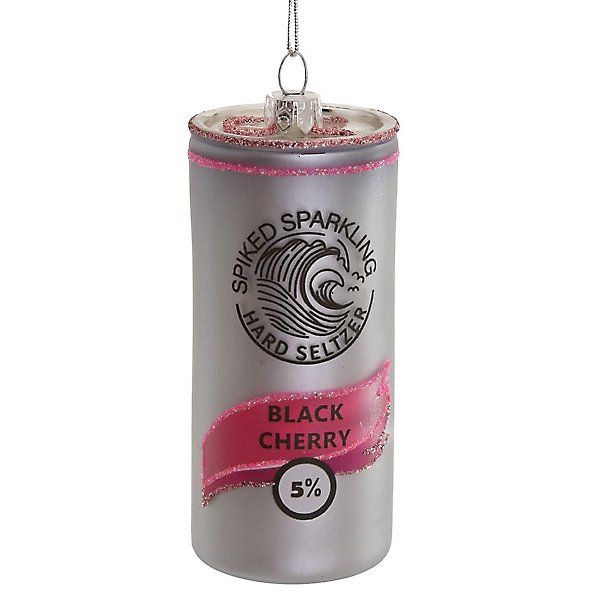 Santa Claws (get it) will be happy to see this ornament on the tree. Don't be surprised if this turns the night into a debate over the best White Claw flavor. Cheers!
7. Always at 1% Tech Kit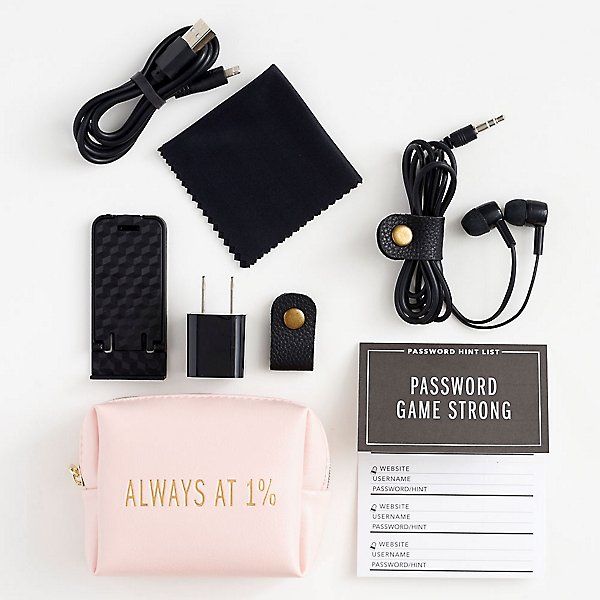 Everyone has that friend or coworker who never has their phone charger when they need it. This pouch includes all you need to turn 1% days into 100% days. Who's the tech bro now?
8. Mimosa Bar Kit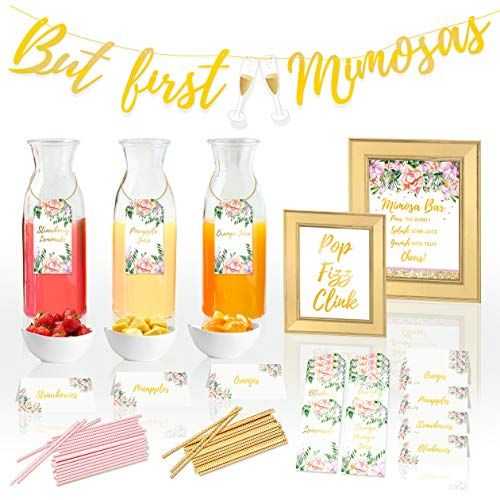 Your coworkers will definitely fight over this one if they're major brunch lovers. This mimosa bar kit is perfect for setting the upbeat mood at just about any occasion, whether it's a virtual bachelorette party or an at-home happy hour with their S.O.
9. 'Things I Want To Say At Work But Can't' Notebook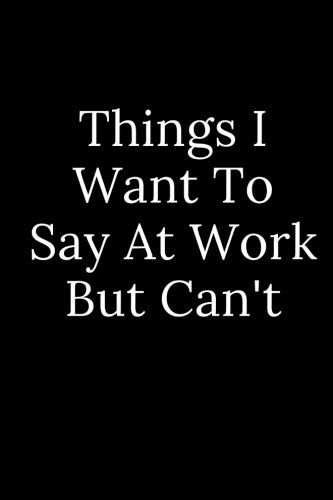 This gift is perfect for that coworker or friend who desperately needs to speak their ~truth~ but is also low-key terrified of HR—even if that coworker/friend is you. After all, everyone could use a healthy outlet for their aggro thoughts about Karen from accounting.
10. Lip Masks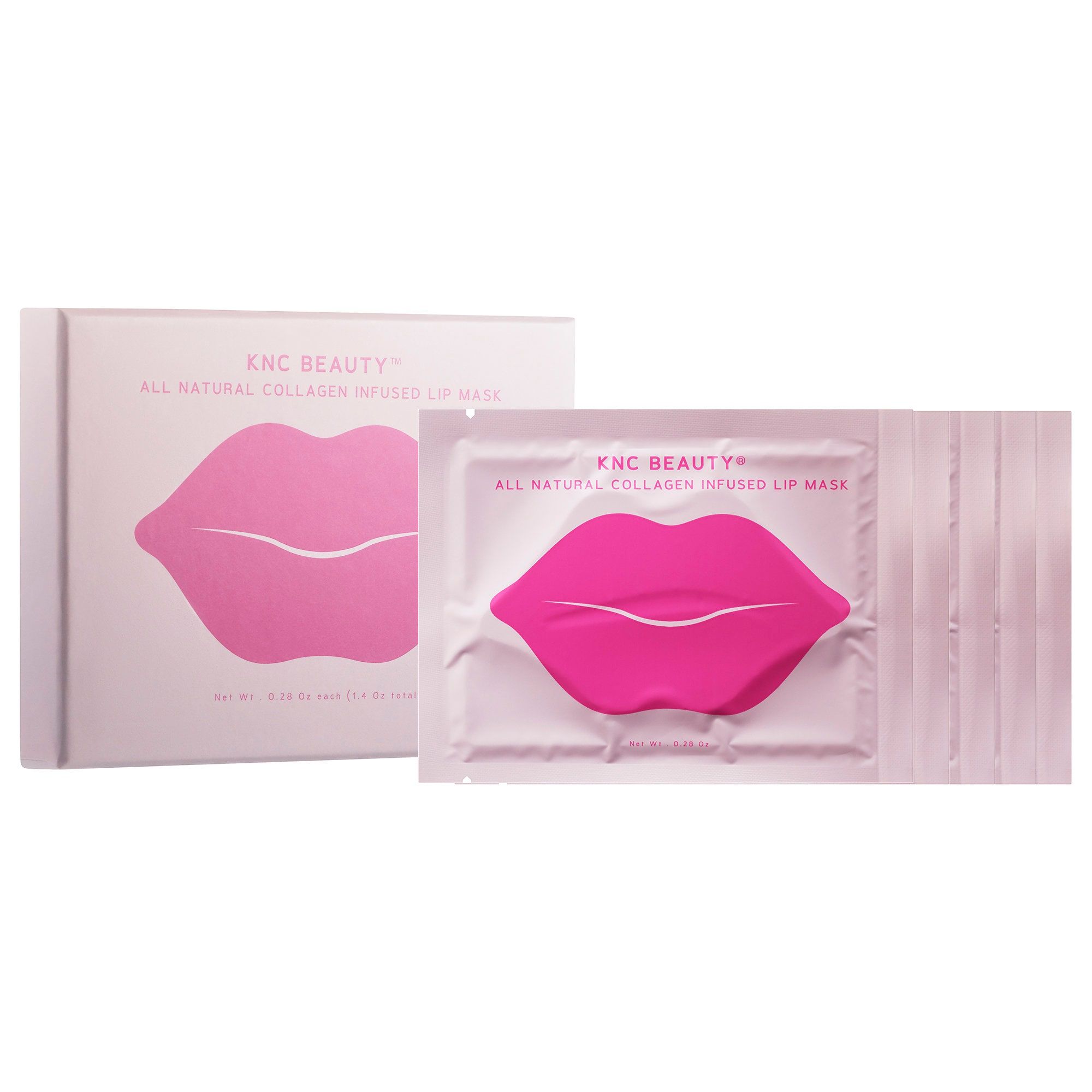 So yeah, these li'l lip masks will not only make the lucky recipient's mouth super soft, but they'll also look really funny when they're wearing them too. (Utility and humor is the perfect White Elephant gift combo!)
11. Disinfect Me Phone Case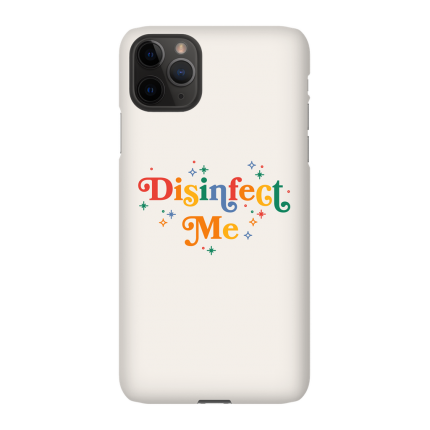 Consider this game of White Elephant won.
12. Brontosaurus Dinosaur Paper Towel Holder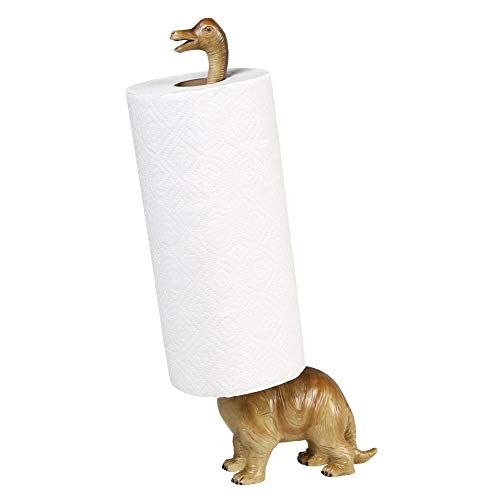 Just imagine their face unwrapping a dinosaur and then realizing what it actually is.
13. Oh The Meetings You'll Go To! Book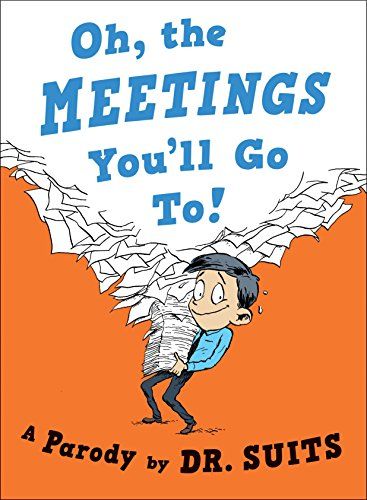 A parody picture book from Dr. Suits (ha, get it?), this gift is basically guaranteed to make any office-dwelling adult bust a gut. Plus, it's a better response to those (less than) necessary evils than muttering "this could have been an email" under your breath for the millionth time.
14. Adulting Achievement Stickers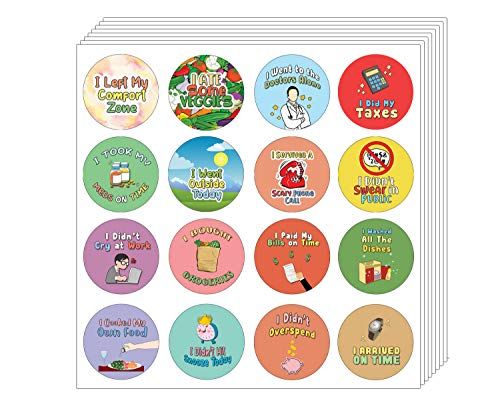 Adulting is hard, but congratulating yourself for doing the absolute bare minimum? That's pretty easy—and fun with these hilarious stickers. Case in point: "I wore a bra today."
15. Pimple Popping Game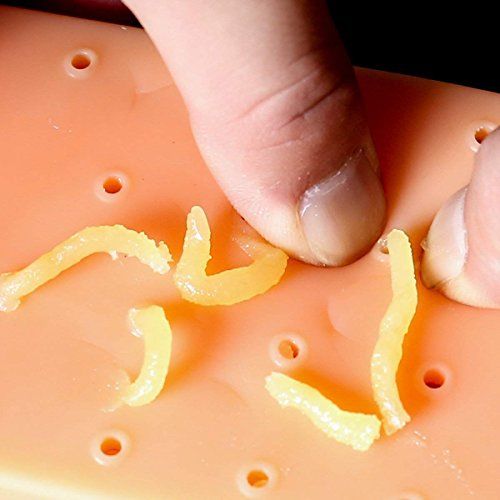 Got a coworker/friend who can't get enough of Dr. Pimple Popper? (Totally okay if that person is you.) Or got a work husband who's totally disgusted by the smallest zit? Either way, the look on their faces when they open this White Elephant gift is bound to be Instagram-worthy.
16. Beard Balm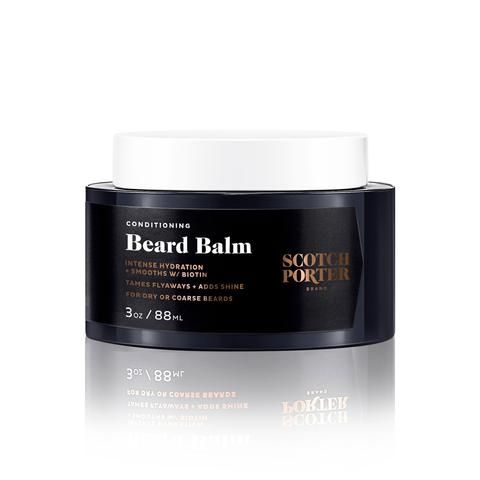 Hopefully someone with some facial hair picks this gift out, but if not, maybe it will inspire some members of the group to grow out some scruff of their own? Either way, it's a useful present.
17. Sexy Avocado Sticker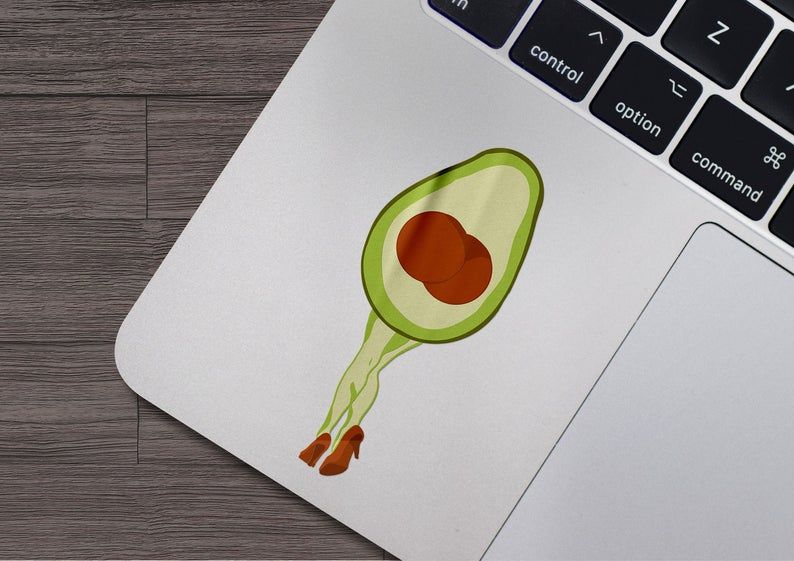 This sticker will be a hit no matter who's playing the game. Expect it to get a laugh because, well, avocados—but make it sexy? Sure, why not?! Everyone loves 'em anyway.
18. Mini Desktop Cornhole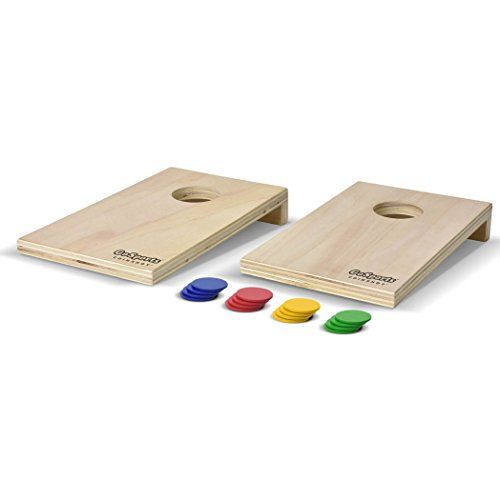 Okay, so you're not supposed to play drinking games at work, but it's just nice to have the option, ya know? After all, an after-hours tournament totally counts as team bonding.
19. Desktop Punching Bag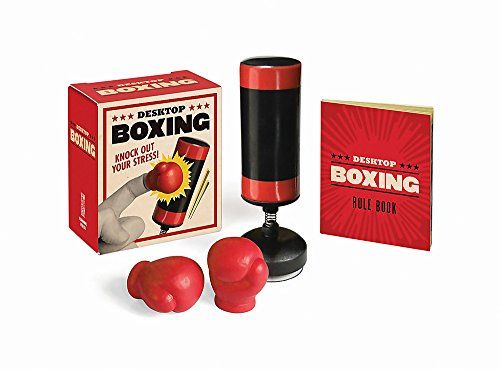 Remember that #iconic scene in The Office when Andy punches a hole in the wall? (Sorry, everything goes back to The Office…) If only he'd had this desktop punching bag to relieve his stress, things might've turned out differently. Fingers crossed your most frazzled coworker ends up with this gift when the game ends.
20. Poop Emoji Slippers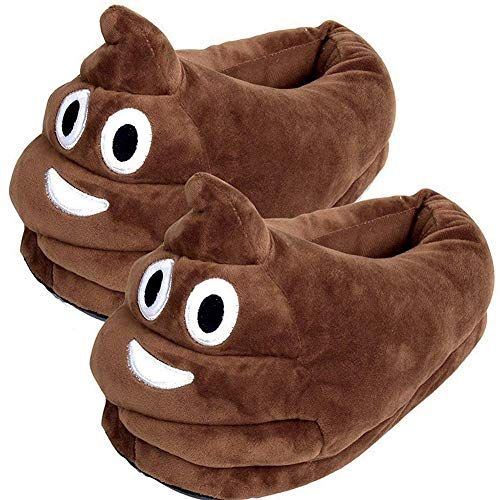 Finally, stepping in sh*t will make someone sigh with relief, rather than scream in horror. Best part? These won't ruin the lucky giftee's favorite pair of shoes.
21. Awkward Turtle Card Game
Wanna make a whole room cringe? This purposefully awkward version of Taboo can help you do just that—no matter which friend/coworker gets stuck with it. I mean, just try describing the word moist without a shudder. Sorry, but it just can't be done!
22. Excuse Me Cartoon Book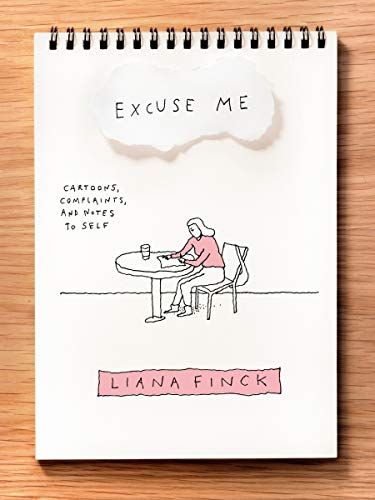 With more than 500 cartoons from The New Yorker cartoonist Liana Fink, this book covers everything from love and dating to politics to even shyness and sadness. That means pretty much everyone (including that Angela-esque office mate) can find something ~relatable~ on its pages, making it an instant hit at a White Elephant party.
23. Classy Sassy And A Bit Smart Assy Mug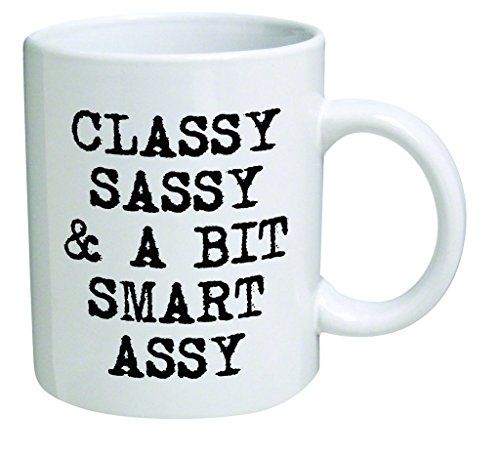 This mug is so insanely tacky (I mean, isn't that the typewriter font murderers use? Who thought that was a good idea?!), and thus the perfect White Elephant gift. Trust me on this—just think about Kevin from the marketing department unwrapping it…and then using it every d*mn day. Priceless.
24. 'The Only Gift Worth Giving' Wine Stoppers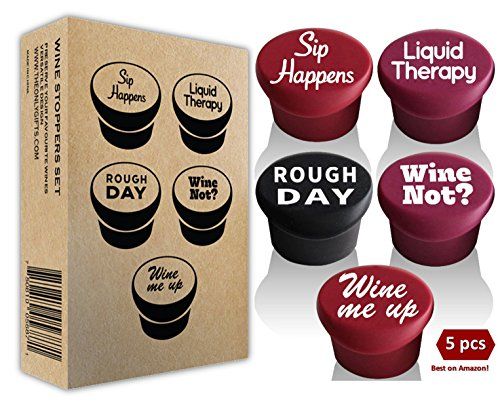 Because a bottle of wine might be too on the nose (and frankly, a little boring), opt for this funny gift pack of five rubber wine-bottle toppers instead. The best part? Each comes with its own groan-worthy wine pun.
25. Moustache Ice Cube Tray Mold
Fact: You can never have enough mustache novelty items. You just can't. And, if you're lucky, the cocktail snob in the office will unwrap this White Elephant gift.
26. Cactus Flower Coasters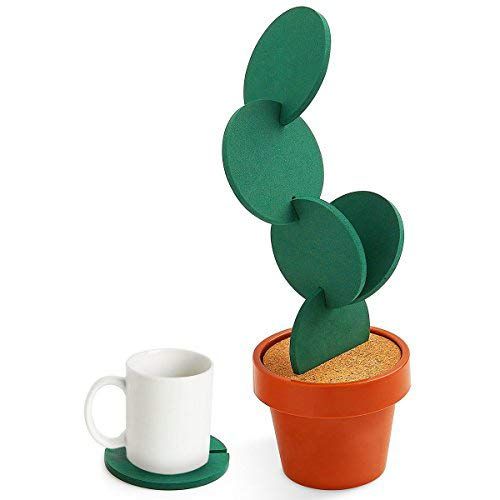 These aren't regular coasters; they're cool coasters. Why? They literally stack into a super cute and funny decoration, too.
27. Watermelon Earrings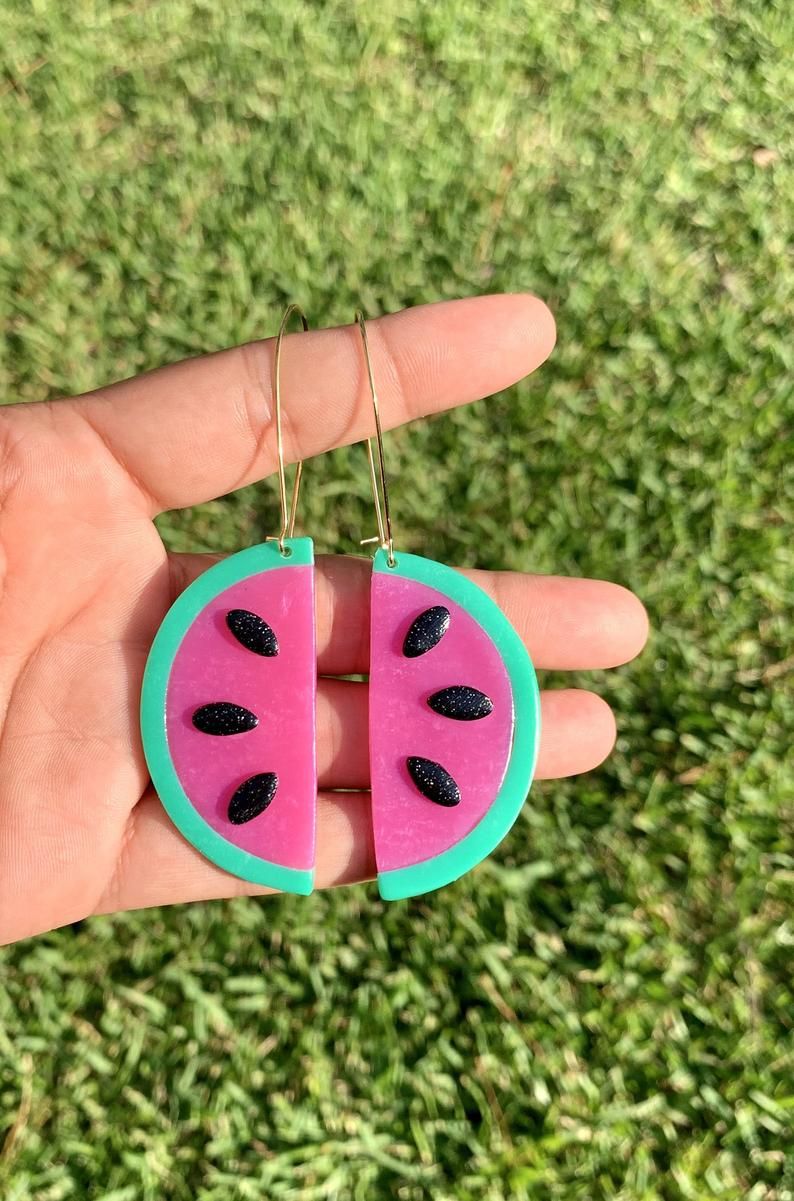 These dangly earrings are funny because, duh, they're in the shape of brightly-colored watermelons. But let's be real, these are also, like, the perfect quirky accessory to any outfit!
28. Crafting with Cat Hair Book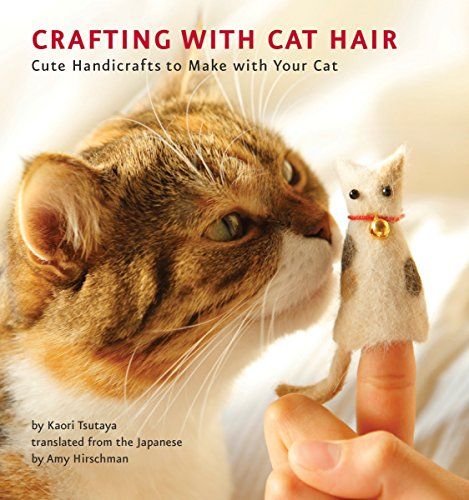 This book is a one-of-a-kind White Elephant gift that's perfect for the cat owner in your life. But it's even funnier if your dog-loving friend ends up opening it. This little gem teaches you "how to transform stray clumps of fur into soft and adorable handicrafts," like tote bags and picture frames. And yes, you can really make these.
29. Bob Ross: A Happy Little Day-to-Day 2021 Calendar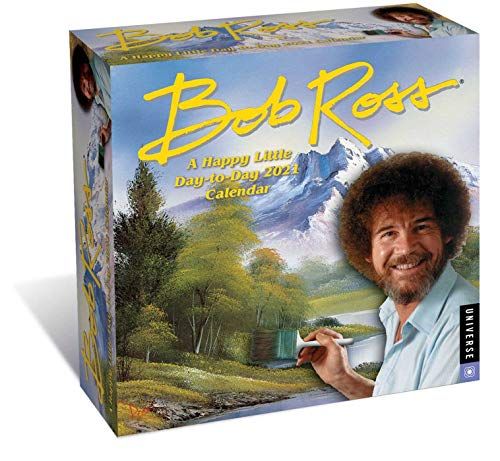 Everyone could use a little Bob Ross to brighten up their day, especially if they're artsy or just into happy little clouds. Any fan of the painter will love checking this daily calendar that alternates between Bob's best quotes and his legendary landscapes.
30. Maybe Swearing Will Help: Adult Coloring Book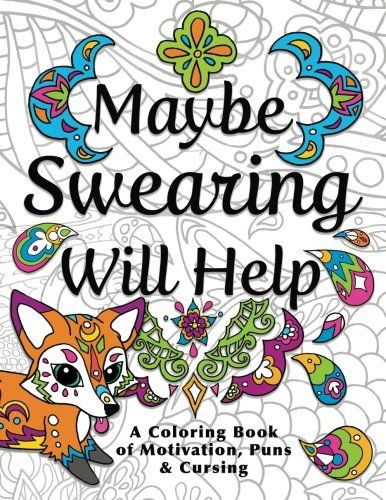 This gift puts the "adult" in "adult coloring book." So, if you and your White Elephant counterparts don't need the PG version, bring this uncensored coloring book instead (or hey, why not both?). Pro tip: Add a pack of colored pencils so the White Elephant recipient can start rage-coloring immediately.
31. Craft Cooking Kits Ugly Sweater Sugar Cookie Kit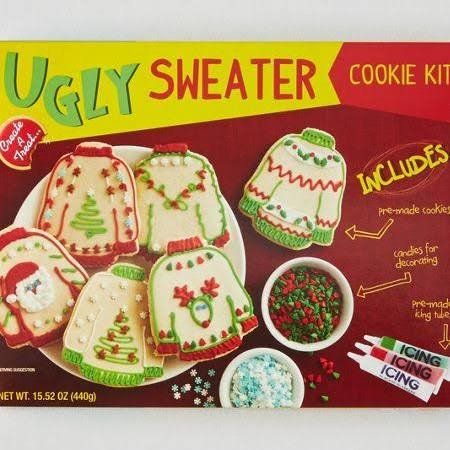 Finally! Instead of just wearing your grannie's most heinous Christmas sweater, you can give the gift of making one everyone will **actually** enjoy.
32. "Hellraiser" Ankle Socks
Whoever said socks don't make a great gift clearly never saw these babies. I mean, who can resist this hilarious, vintage-inspired pair with a ton of 'tude?
33. Sloths 2021 Wall Calendar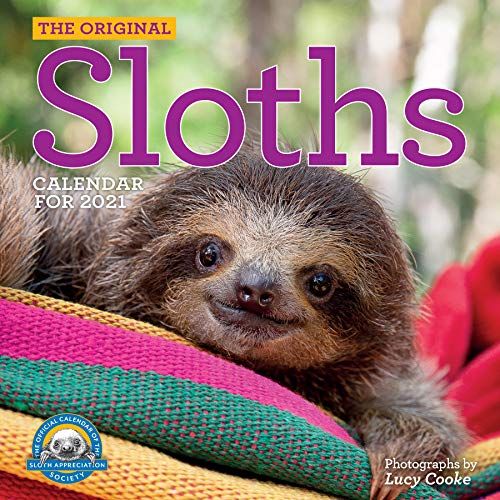 The person at the party who considers the sloth their spirit animal will do whatever it takes (but, like, in a chill way) to end up with this White Elephant gift at the end of the night.
34. Caboodles Vintage Case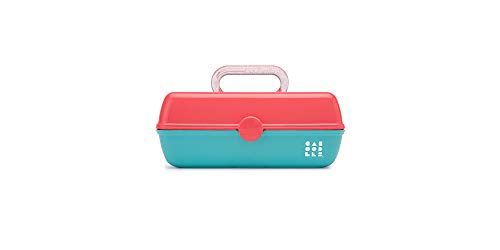 Remember this little guy? Any '90s child will—and will legit flip over the chance to store her makeup in one of these Caboodle cases again.
35. Mini Panda Stapler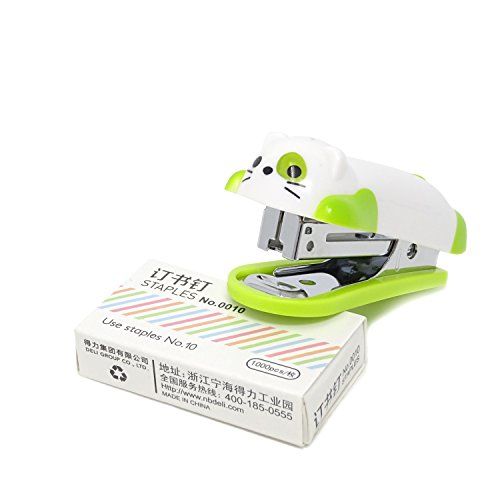 This cute-as-can-be stapler strikes the perfect balance between functional and funny—a winning combo for a White Elephant present. And, if nothing else, it's sure to start a conversation at any party.
36. Marshmallow Skewers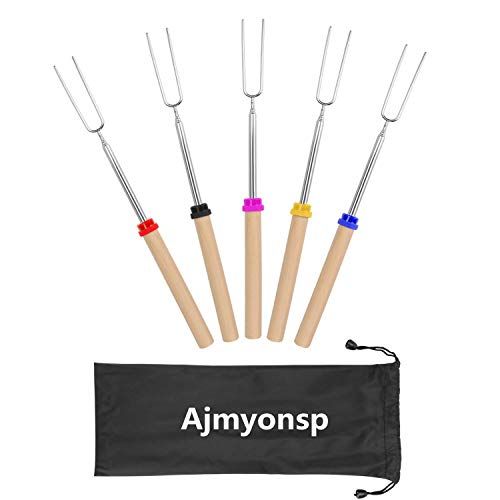 For the resident s'mores aficionado. You're welcome.
37. Henry Googly Eye Planter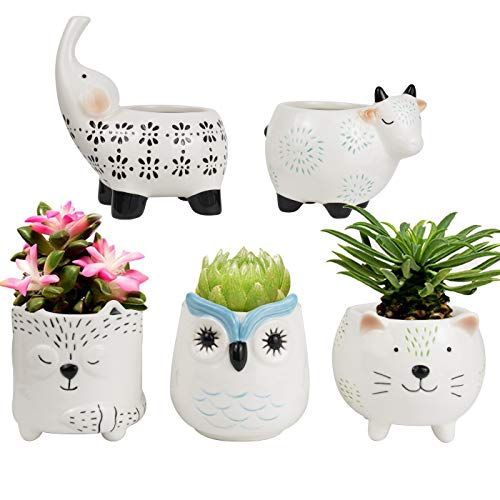 Fingers crossed this gift gets picked by your coworker who has a literal forest on their desk. Because, how cute are these little guys?
38. Squatty Potty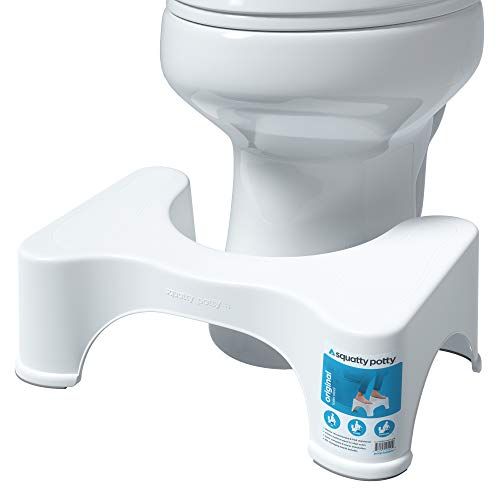 People swear these stools help them go number two more comfortably. But also…lol…poop.
39. Donut Shaped Candle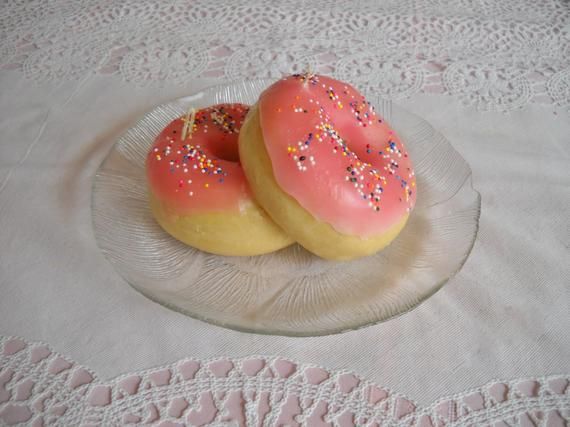 Someone will open this gift and think it's a set of yummy-looking donuts. But wait, they're not actually edible. These are donut-shaped candles, though you have to admit they look pretty convincing!
40. Weiner Dog Wine Corkscrew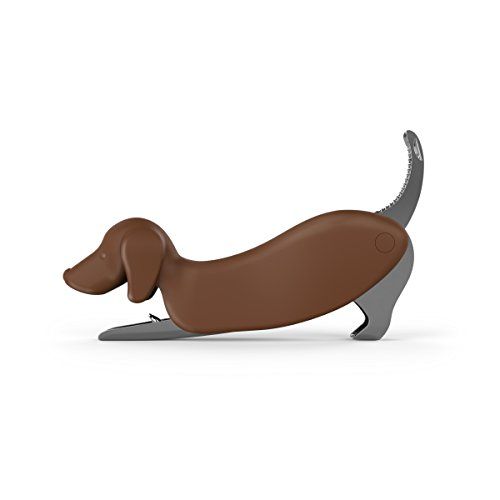 Wine night is already fun, sure, but a dachshund-shaped corkscrew will take it to the next level. This downward-facing dog wine opener is the kitchen kitsch your friend never knew they desperately needed.
41. Blending Eggs Carton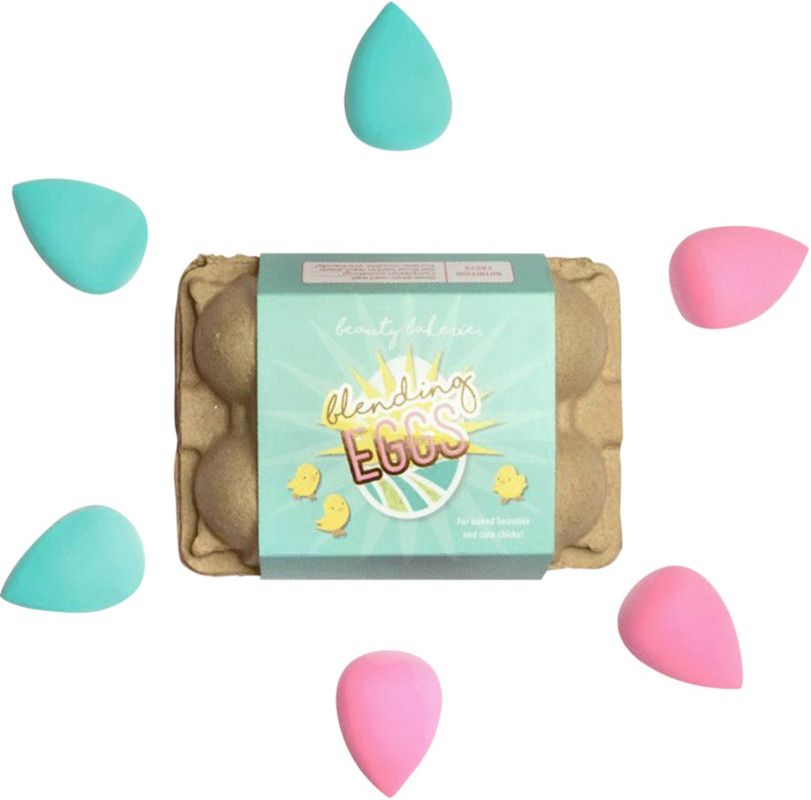 Okay, so this gift is funny because it looks like a normal egg carton, but it's actually filled with a bunch of high quality makeup sponges. So yeah, the packaging is ~silly~, but it's also legit useful. Win!
42. The Hungover Cookbook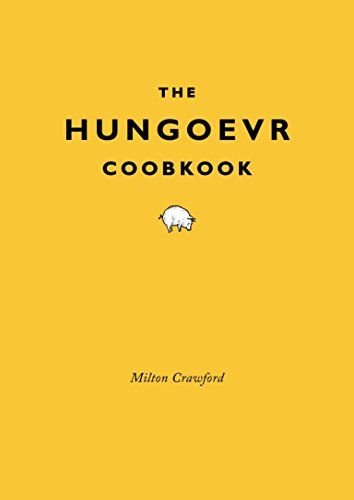 Be a local superhero with this White Elephant gift that will definitely come to the rescue the morning after your holiday party.
43. Dirty Word Search Book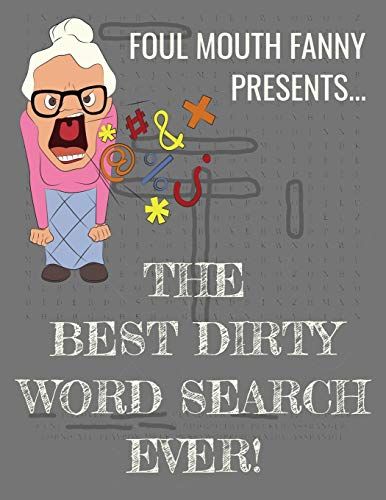 For the Stanley Hudson in your life, this word search book contain tons of puzzles overflowing with naughtiness. It's, uh, definitely a change of pace from your office mate Karen's daily New York Times crossword (which is what makes it even funnier when she opens the gift wrap).
44. World's Okayest Employee
This mug tells it like it is—no matter which one of your coworkers receives it. Just, uh, maybe don't tell them who this White Elephant gift came from…
45. Funny Kitchen Towel
Tacos make everything better, even kitchen towels. This one is sure to put a smile on everyone's face (and probably inspire a little food envy, too).
Source: Read Full Article