"I was like, 'I don't have a twin. You should have paid me double!'"
When it comes to pulling double duty on a movie or television set, many actors opt for a starring role and a seat in the director's chair. But on occasion, some actors have fans seeing double when they are cast in multiple roles in the same project! Whether they're aiming for laughs by playing all the members of one family or portraying a character's clones, these stars certainly kept busy while filming!
Here's who played double duty on the big screen…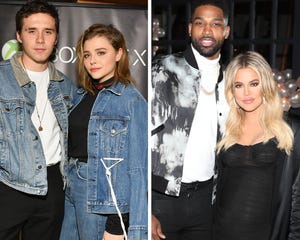 10 Famous Couples Who Tried To Make It Work More Than Once
1. Ben Stiller
It was recently announced that Ben Stiller is in "final talks" to star in the limited series adaptation of the popular documentary "Three Identical Strangers." The series follows the true story of a pair of identical triplets who were separated at birth and are reunited later in life. In the flick, Ben will play all three men — Bobby Shafran, David Kellman and Eddy Galland.
2. Lindsay Lohan
In Lindsay Lohan's breakthrough role in "The Parent Trap," she played long-lost twins Hallie and Annie. Lindsay, who was just a preteen at the time, pulled off the roles so well that she had the cast and crew confused. Disney CEO Michael Eisner even thought Lindsay had a twin sister that starred in the film with her.
"At the premiere, Michael Eisner, who was at Disney at the time, he said, 'Where's your twin?' … I was like, 'I don't have a twin. You should have paid me double!' I will never forget that. I actually said that!" Lindsay recalled on "The Drew Barrymore Show."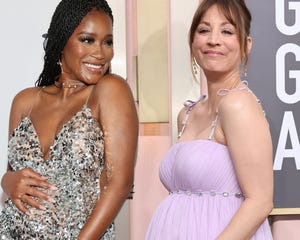 15 Celebrities Giving Birth in 2023
3. Eddie Murphy
Eddie Murphy has become notorious for playing multiple characters in his films — from "The Nutty Professor" to 'Norbit" to "Coming to America." In "The Nutty Professor," Eddie plays a total of seven characters including scientist Sherman Krump as well as Granny, Papa and Mama Krump. Although Eddie continues to take on films where he plays multiple characters, he says "Coming 2 America" will be his last.
"You know, every time I do a makeup movie, I always say, this is the last time I'm doing this s—. And then I always wind up back in the makeup chair. I say I'm never doing it again. And then something will happen years later where it kind of makes sense to do it. So I'm never doing it again, now," Eddie said on "The Ellen Show."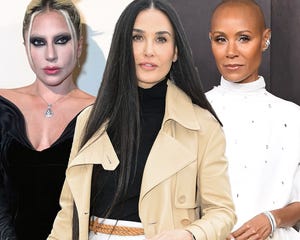 12 Celebs Who Admit They've Had Threesomes
4. Halle Berry
In "Cloud Atlas" Halle Berry played six characters across a period of over 400 years. The characters varied in both gender and ethnic background including a German-Jewish woman from 1936 and an older Korean man from 2144. Looking back, Halle says the costumes and makeup were so believable that her daughter didn't even recognize her.
"The real test was that my daughter saw all of my costumes, and loved them, but one day, when I came up to her as Dr. Ovid, she looked at the guy, and thought he was probably weird, because of his eye thing," Halle told EW. "Then when I said, 'Hi sweetheart,' she had an out of body experience. I swear I saw her little spirit leave her body and go to Cleveland. She's still not over it. It was so terrifying for her, to hear my voice coming out of that man.'
5. Vanessa Hudgens
In Vanessa Hudgens' "Princess Switch" movie series, she played three different characters. Based on Mark Twain's novel "The Prince and the Pauper," Vanessa portrayed a baker from Chicago who swaps places with a Duchess. In the third flick, viewers also meet the Duchess' evil cousin. Vanessa says the whole thing was "a really good exercise on my creativity."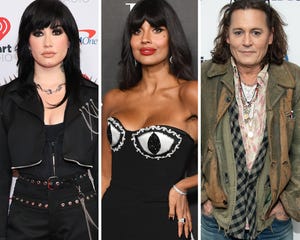 11 Stars Reveal Their True Thoughts on Cancel Culture
6. Tatiana Maslany
Over the course of five seasons of "Orphan Black," Tatiana Maslany played over 17 different characters. All of those characters were clones of one another, created by an institute to conduct a human experiment. Director John Fawcett says Tatiana's ability to switch between characters constantly impressed the entire cast and crew.
"I didn't know at first how she was doing it, how it was happening," he told Elle. "I just knew that when she showed up on set, it was this magic thing where this other person would be there."
7. Tom Hardy
In Tom Hardy's movie "Legend," he plays the role of both Mafioso brothers Reggie and Ronnie Kray. While Tom says it wasn't difficult for him to switch between characters, he says the hard part was convincing the audience it wasn't one actor playing both parts.
"They were pretty easy to slip between. The complicated part was to make an audience believe it wasn't one performer doing both parts," he told EW.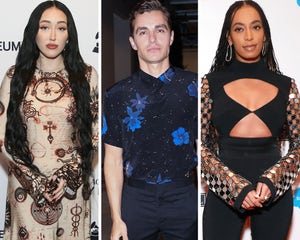 These Celeb Siblings Get Very Real About Growing Up in The Shadow of Fame
8. Mike Myers
Mike Myers has mastered the art of portraying multiple different characters in one project — from "Austin Powers" to the 2022 series, "The Pentaverate." In the show, Mike plays eight different characters who each have a unique backstory and appearance. While that may be difficult for most people, Mike says he actually enjoys the process.
"I always have characters in me that are kind of circling the airport and looking for a place to land," he shared. "I love performing…and I love playing characters. And that has its own energy that gets you going."
9. Ralph Fiennes
In the 1999 film "Sunshine," Ralph Fiennes portrays three members of a Hungarian-Jewish family over the course of several generations spanning from the creation of the Austro-Hungarian Empire to shortly after the 1956 Revolution. Looking back, Ralph says it was purposeful for the audience to know it was him playing different characters.
"There was differences in facial hair and haircut I think, but I thought no…if the storytelling and filmmaking is clear enough, the audience will know," Fiennes told GQ. "It didn't seem at all the sort of film where the actor completely changes. You're meant to know it's me, you're meant to understand that it's the same family. The fact that I'm playing all three was the linking element."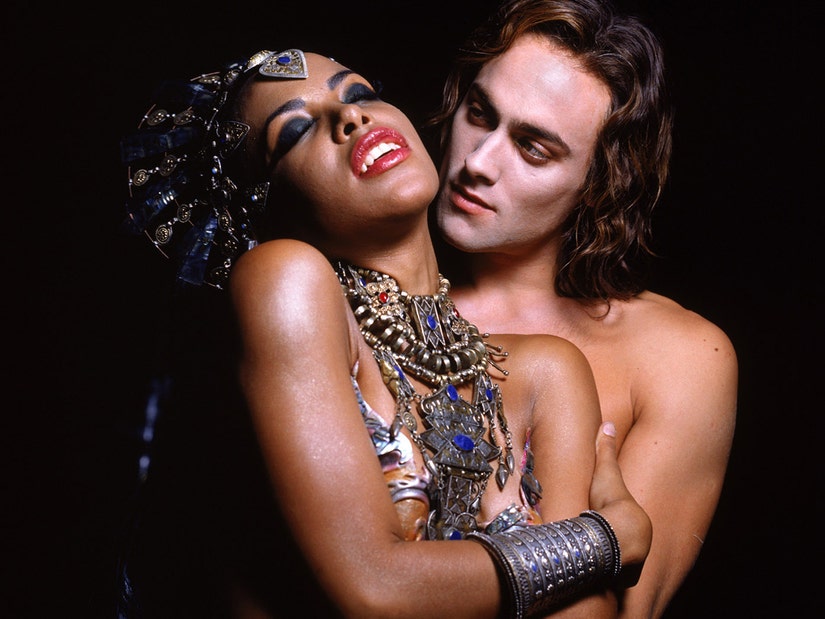 Source: Read Full Article