The third round of auditions features some incredible talent and mind-blowing moments — but the baffling results don't reflect that at all!
Once again, a slew of "America's Got Talent" acts returned for the "All-Stars" treatment, alongside a handful of competitors from foreign editions.
They always seem to come in with a handicap, these foreign participants, because American Superfans are voting and they're already familiar with the "AGT" competitors. Less familiar this week was Keren Montero, a "Dominica's Got Talent" winner with an incredible voice, knife thrower from down under, Captain Ruin, and "Britain's" magician Keiichi Iwasaki (who also appeared on four other "Got Talent" editions).
Jennifer Lopez Admits Blending Families With Ben Affleck Has Been an 'Emotional Transition'
Meanwhile, representing "AGT" were fan-favorites like Dance Town Family, comedian Mike E. Winfield, psychic Peter Antoniou, aerialist Viviana Rossi (who also appeared on Romania's "Got Talent"), the lovable lunatics of Bir Khalsa (who also appeared in two other countries "Got Talent" shows), and saxophone wunderkind Avery Dixon.
They also invited back the first-ever "America's Got Talent" Golden Buzzer recipient from way back in Season 9. We wouldn't want to spoil anything if you've forgotten, or even didn't know, but let's just say it was Howard Stern's pick and … uh … you'll see soon enough!
Fair warning, since I'm safe at home, I'm probably going to be a little harsher than my colleagues Howie Mandel, Heidi Klum, and Simon Cowell. But I might be nicer, too. Maybe.
And just for fun, I'm gonna rank them from worst to first to see how my favorites do and then we can see how you did — i.e., if you agreed with me.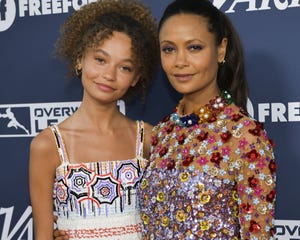 Thandiwe Newton's Lookalike Daughter Nico Parker Is Making A Splash With Her 'The Last of Us' Role
Dustin's Dojo
Unable to render YouTube Video.
(comedians/martial arts – AGT:S9 judge cuts) Showhow, these guys are the first Golden Buzzer in the history of "AGT." Their act is ridiculously stupid humor/danger and it was enough for Howard Stern to slam that buzzer. They also got two big red X's from Heidi and Mel B. There is a way to be incredibly stupid in a physical comedy act and make it funny, but Dustin did not have it here. The funniest thing was when he kicked his one friend in the head and the guy fell over, but they ignored it. We'd have preferred some reactions to how terrible he was (excuses, outrage, something). This just didn't work as comedy at all and as karate — yikes!
Captain Ruin
Unable to render YouTube Video.
(knife thrower – Australia's Got Talent: Season 9 semi-finalist) Kind of a complicated setup for this punk rock daredevil. So he's standing underneath a piano throwing knives at a swinging target. If he misses and hits a balloon behind it, that triggers a guillotine to sever the rope holding up the piano … so kersplat! Honestly, though, it was just a timing thing. Sure, he proved the danger was real (maybe) by the end, but his whole routine was surprisingly lifeless and his asides to the audience fell completely flat. This was hugely disappointing.
Viviana Rossi
Unable to render YouTube Video.
(aerialist – AGT:S17 injured) Unfortunately for Viviana, her previous appearance was apparently too soon after her leg injury and so for safety reasons, she had to withdraw from the competition. This time, while she had a few cool moments sprinkled throughout, it was a lot of what we've seen before from aerial acts. Unraveling her leg was not scary or any more dangerous than when she wound it up, and the neck spin — let's just say the fire didn't make it any more dangerous than it already was. We agree that she has a great, dramatic presentation, we were just underwhelmed by the stunts themselves.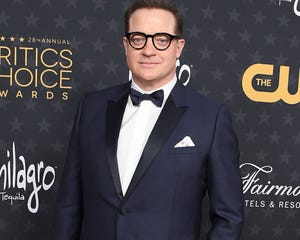 Brendan Fraser is Now That Much Closer to Winning an Oscar for The Whale
Keiichi Iwasaki
Unable to render YouTube Video.
(magician – BGT:S15 semi-finalist) Keiichi shared that he travels the world by bicycle to share his love of magic, and that love scored him a Golden Buzzer last year on "Britain's Got Talent." He's definitely a goofy and likable personality, which suits his style of magic very well. It's basically street magic performed on the big stage. We weren't as blown away by the red light bit, as that one seemed pretty basic, but the floating ring was done very well. We've seen more mind-blowing magic on "AGT" over the years, but Keiichi is definitely memorable and one of the more delightfully fun magicians they've had.
Peter Antoniou
Unable to render YouTube Video.
(psychic – AGT:S16 semi-finalist) Despite having a great presence on stage, Peter botched his semi-finals performance just enough to get a buzzer (not the good kind) and miss out on the finals. This is his second chance to impress, but it has to be a clean act from start to finish. We really do enjoy the way he handles himself on stage with a lot of charm, humor and charisma. That's half of succeeding at what he does.
Unfortunately for Peter, he got rocked a bit again when Simon buzzed him, but he also didn't make a mistake. It was a clean act with impressive mind-reading, but it was also a little sleepy in presentation. The variations of getting the answer through tea were kind of silly, but it was also a bit repetitive overall. The readings themselves are still great, but it was a little dull along the way.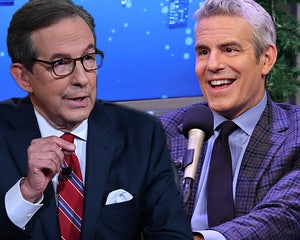 Chris Wallace Asks Andy Cohen About Real Housewives, Are You 'Embarrassed by What You Do'?
Mike E. Winfield
Unable to render YouTube Video.
(comedian – AGT:S17 finalist) Mike came just shy of the Top 5 and immediately went to work honing his craft with the new opportunities "AGT" opened up for him. He came out this time and was confident that by using his family, he'd crafted his funniest set ever. He got a standing ovation from the crowd just for walking out, which gives a sense of how popular he is with this show's audience.
Honestly, we think he's been funnier than this, but we still love his stage presence. He is joy personified and easily one of the most engaging comics we've ever seen. The core of his material was strong and we can see how he mines so much from his personal life, but we weren't as enamored with what he did as we hoped. The live audience, though, definitely was and Simon clearly was because he gave Mike his Golden Buzzer. We think part of that was the hunger he came with, saying he returned because he didn't win.
Avery Dixon
Unable to render YouTube Video.
(saxophonist – AGT:S17 finalist) Avery enjoyed a Golden Buzzer from Terry Crews during his run, but fell short of the Top 5. This time, he enhanced his sound by adding a band behind his solo work. He said he'd been touring all over the world and it's clear that this fuller musical experience is what he's bringing with him. As always, he's such a smooth and natural player, really making his instrument sing. The accompaniment definitely gave us more of a Vegas show feel to what he does. He just makes the saxophone cool all over again. Simon almost gave him the Golden Buzzer, but decided Avery might make it through without him. Will he come to regret that?
Keren Montero
Unable to render YouTube Video.
(singer – Dominican's Got Talent: S2 winner) This 17 year old won her country's "Got Talent" and as soon as she started singing, we could see why. There was already so much character and depth in her voice even on the opening bars, we knew immediately she was going to connect when she hit the big chorus. Boy did she, with an incredible vibrato and rich texture to her voice. She sounds so much more seasoned than she can possibly be at her tender age, singing with conviction and passion. The fact she can do it in a foreign language (for her) on Lauren Daigle's "Rescue You" is even more impressive.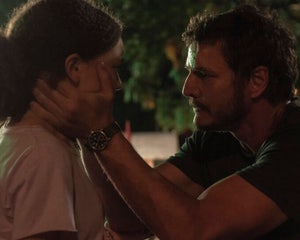 The Last of Us Premiere Recap: Personal Loss Drives Joel's Desperate Escape from Boston
Dance Town Family
Unable to render YouTube Video.
(dancers – AGT:S15 semi-finalist) Last appearing in 2020, these performers had the challenge of having to compete remotely and wearing masks, which creates an unexpected separation from the audience that can suck the energy right out. Nevertheless, they did go on to perform with Jennifer Lopez in the Super Bowl and explore many new opportunities. But they wanted to do "AGT" right, and this was their chance.
It was great seeing the different generations represented, and the little ones performing some impressive Latin-style lifts. Their synchronicity was overall very solid and the performance just kept getting more and more exciting as it progressed. We thought we were getting the big finale no less than four times but there was a little more in the tank. How impressed we were grew with each successive fakeout.
Bir Khalsa
Unable to render YouTube Video.
(danger act – AGT:S14 quarter-finalist) After appearing on "AGT," this crazy group has performed all over the world and even hired a manager. It really is one of the most wacky and dangerous acts we've ever seen, but so entertaining. It also includes Jagdeep Singh, the tallest policeman in the world and at 7'6″ the tallest-ever "AGT" contestant.
Look, we don't know if our man can see but the fact they pour salt on his closed eyes before blindfolding him is about the most effective thing we've ever seen to convince us that he can't because he dares not open his eyes! Yes, we saw the fruit smashing trick before, but it's always wild because of how dangerous it looks. The sword slicing and chainsaw stunts were just as terrifying. As always, Bir Khalsa delivers in death-defying craziness that leaves us gasping for air. I don't care how you slice it, that chainsaw was clo-o-o-ose to those two faces!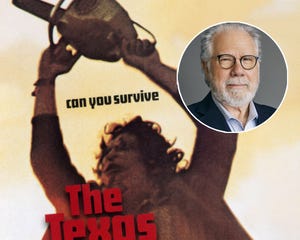 John Larroquette Confirms Wild Texas Chainsaw Massacre Story
PREDICTIONS & RESULTS
As we learned last week, America is a lot harder to predict than we might think. Perhaps that's because only one act gets through. Still, we power on and again try to imagine how the Superfans were viewing and voting after these ten acts.
The only one that we feel could maybe surprise us is if the Superfans were as enamored with Viviana Rossi as the panel appeared to be (Simon even called her the one to beat). We just weren't feeling her performance at all. And maybe they were swayed by Simon criticizing Keren Montero for not rearranging her song and making it her own. We think her voice still shined bright.
That said, we were confident that the rousing response to Bir Khalsa put them in America's Top 3, where they'd be joined by the high-energy Dance Town Family. Both are very deserving acts that bring a lot of enthusiasm to the stage.
It's that third slot that had us a bit stumped. As the only singer on the night, Keren didn't have any direct competition, but we also know that America has traditionally loved Avery Dixon, who's only grown as a performer. We think the fact he's more known gave him the edge.
Then, our prediction for the winner of Week 3 was Bir Khalsa. For whatever reason, the Superfans have been on a danger act kick with who they've been putting through. To top it off, the Indian group is incredibly entertaining and doing things no other acts have ever done on this stage.
But is that what America did? Well, there was only one way to find out!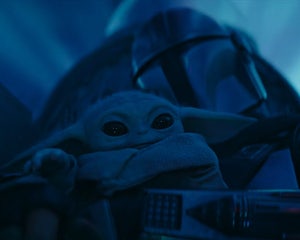 The Mandalorian Takes on New Quest, Grogo Shows Force Growth in Season 3 Trailer
The first act the Superfans sent into the Top 3 so they could sweat it out a few minutes longer before going home was Peter Antoniou, which is a huge surprise. We did enjoy his mentalism, but had to agree the act was a little slow.
He was joined by Karen Montero, throwing our predictions right out the window. Would we get any right? The last act to go into the Top 3 was Avery Dixon. We know America loves kid musicians, and they picked two of them.
Of this new Top 3, since we were way off, we figured it would go to Avery. He's the most remembered contestant of the three, and we really think foreign acts have a tougher hill to climb with American Superfans voting. It would be interesting if they were to assemble a panel of international Superfans as tastes can vary so much around the world.
In third place for the week was Keren Montero, which stands by our theory that it's just harder to make a mark as a new face to the Superfans when you're up against known contestants from past "AGT" seasons.
So could Peter possibly upset Avery? There's no way, right? Of course not. Avery Dixon continued his uplifting story of overcoming adversity by joining Mike E. Winfield in the finals.
"America's Got Talent: All-Stars" continues Mondays at 8 p.m. ET on NBC.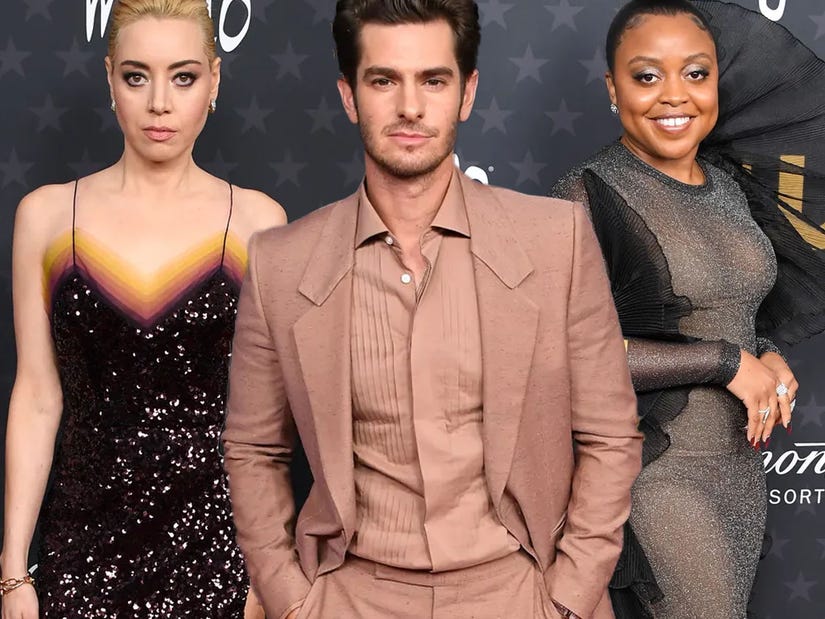 Source: Read Full Article