The original Pink Ranger gives some more insight into why she didn't return for the film, while confirming the late Jason David Frank "also turned down the movie."
Amy Jo Johnson is opening up about her decision against returning for Netflix's new "Mighty Morphin Power Rangers" movie.
While her former costars David Yost and Walter Emanuel Jones are back in their suits for the new flick, "Mighty Morphin Power Rangers: Once & Always," Johnson — the original Pink Ranger — declined to return.
Back in January, when the movie was first revealed, she said that she "never said no" to the movie, but "just didn't say yes to what was offered." At the time, she also said she was excited to see her "friends kick ass."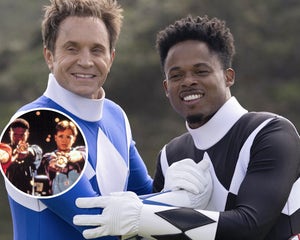 OG Power Rangers Reunite and Suit Up for Netflix's Scripted 30th Anniversary Special
Those comments were interpreted by some to mean she wasn't offered enough money to do the movie — but now, she's saying that's not the case. "Please stop saying I didn't do reunion because of money," she tweeted out on Sunday, "Simply not true."
"Maybe I just didn't want to wear spandex in my 50s or couldn't go to NZ for a month. Or none of ur beeswax," she added.
Johnson went on to confirm that fellow former Ranger Jason David Frank also turned down the movie, saying it was filmed before his death in November 2022. "JDG & I both chose not to for our own reasons," she added — before reiterating she was "Excited to see my pals @David_Yost & @Walterejones rock it though!!"
Unable to render YouTube Video.
"Mighty Morphin Power Rangers: Once & Always" also includes Catherine Sutherland (the second Pink Ranger), Steve Cardenas (the second Red Ranger), Karan Ashley (the second Yellow Ranger) and Johnny Yong Bosch (the second Black Ranger), as they face off against a robot Rita Repulsa.
In the film, it appears Rita is responsible for the death of the original Yellow Ranger, Trini Kwan. The character was played by Thuy Tran on the series, though she left the show and tragically died in a car accident in 2001. The character's daughter will have a role in the movie.
The movie premieres April 19 on Netflix.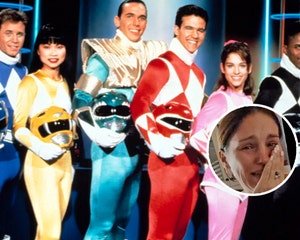 Power Rangers Co-Stars Pay Tribute to Jason David Frank After His Death
Source: Read Full Article