"I was aware that I had written lots of episodes where someone goes 'Oh, I was inside a computer the whole time,'" series creator Charlie Brooker recalls
What if "Black Mirror" — a show obsessed with technological nightmares — was actually written by artificial intelligence?
That's a possibility series creator Charlie Brooker attempted to answer … and the results were anything but good.
Brooker revealed in a new interview with Empire that he employed AI-powered language tool ChatGPT to write an episode of the beloved series, which is about as meta as it gets.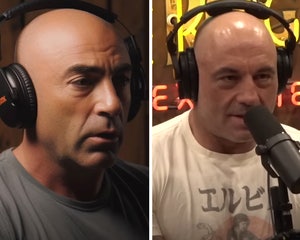 Real Joe Rogan Issues Warning After AI Joe Rogan Debuts Podcast
"I've toyed around with ChatGPT a bit," he revealed. "The first thing I did was type 'generate Black Mirror episode' and it comes up with something that, at first glance, reads plausibly, but on second glance, is sh-t."
He went on to explain, "Because all it's done is look up all the synopses of Black Mirror episodes, and sort of mush them together. Then if you dig a bit more deeply you go, 'Oh, there's not actually any real original thought here.' It's [1970s impressionist] Mike Yarwood — there's a topical reference."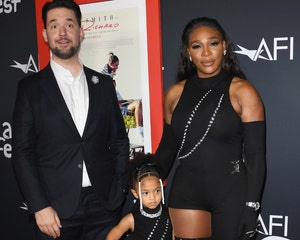 Alexis Ohanian Talks Sex of New Baby with Serena Williams, Olympia's AI Bedtime Ritual
However, his experimentation with AI changed how he thought about writing the show. AI unoriginality had somehow shown him just how unoriginal he had become (a twist worthy of a "Black Mirror" episode).
"I was aware that I had written lots of episodes where someone goes 'Oh, I was inside a computer the whole time!'" he said.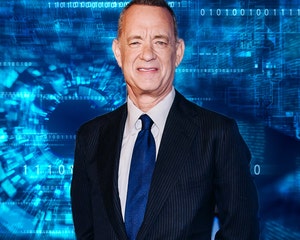 Tom Hanks Says He Should Play Himself in Biopic Via Deepfake Tech
"So I thought, 'I'm just going to chuck out any sense of what I think a Black Mirror episode is.' There's no point in having an anthology show if you can't break your own rules. Just a sort of nice, cold glass of water in the face."
The long-awaited Season 6 of "Black Mirror" will start streaming on Netflix June 15, 2023, after a four year delay — and it appears in one way or another artificial intelligence played some role in telling these tales of technology gone wrong.
The cast for the new season boasts such luminaries as: Aaron Paul, Anjana Vasan, Annie Murphy, Auden Thornton, Ben Barnes, Clara Rugaard, Daniel Portman, Danny Ramirez, David Shields, Himesh Patel, John Hannah, Josh Hartnett, Kate Mara, Michael Cera, Monica Dolan, Myha'la Herrold, Paapa Essiedu, Rob Delaney, Rory Culkin, Salma Hayek Pinault, Samuel Blenkin and Zazie Beetz.
See the trailer for Season 6 below:
Unable to render YouTube Video.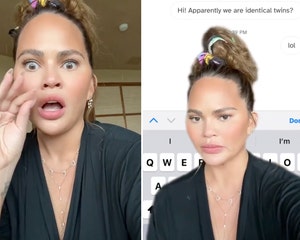 Chrissy Teigen 'Spiraling' After DNA Test Matches Her with Identical Twin
Source: Read Full Article