The 16-year-old daughter of Anna Nicole Smith, Dannielynn Birkhead stuns in a gorgeous sunflower print dress accented by her mother's jewelry as she and dad Larry Birkhead attend the 2023 Kentucky Derby, with an assist from Bon Jovi lead guitarist Richie Sambora.
Dannielynn Birkhead is having the time of her life at the 149th Kentucky Derby with her father, Larry BIrkhead. The 16-year-old daughter of Anna Nicole Smith even managed to sneak in some time for a private guitar lesson from Bon Jovi lead guitarist Richie Sambora.
She certainly looked the part with big hair, a gorgeous sunflower dress, and a matching set of crystal necklace and bracelet from her mother's personal collection. Larry matched is daughter with a sapper light blue suit.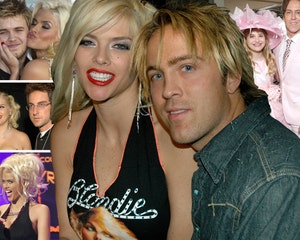 11 Anna Nicole Secrets from Larry Birkhead on Her Jealously, Baby Drama and Death
In a post to their shared Instagram page, Larry had nothing but love for Richie, taking the time to "make good on his offer" of a private lesson for the teen. He even shared a video clip of her taking on Janet Jackson's "Black Cat" — with the bold choice to cut the audio!
Waiting for your permission to load the Instagram Media.
Instagram Media Unavailable
Nevertheless, it was clear that Dannielynn was definitely enjoying the experience; she even had her glasses on to take in every moment with perfect clarity.
It was just one of several charming moments Dannielynn and Larry enjoyed while celebrating their annual trip to the Kentucky Derby, and honoring Anna Nicole at the same time. Anna Nicole died in 2007 when her daughter was just five months old.
The moment also took a lot of work, as Larry revealed that his daughter's voluminous dress was too much for the airlines. "be honest, the dress was so big I had to drive it from Florida, because it was too big to go on the plane and check it in," he told People. "So this was a full-on production."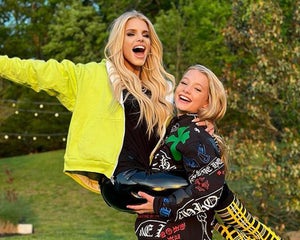 Jessica Simpson Says Daughter's Birthday Wish Was For Grandpa Joe's Cancer Treatment to Work
On Friday, Dannielynn and Larry attended the 34th Annual Barnstable Brown Kentucky Derby Eve Gala, and it was all about the love for the late Anna Nicole. Larry and Anna Nicole first met at this event back in 2003 when he was covering it as a young photographer.
This year, Dannielynn paid tribute to her mother in a matching black skirt and blouse adorned with images from Anna Nicole's famous Guess campaign. Larry's tie spotlighted the same campaign.
"We're both paying tribute because it's the 20th anniversary of our first meeting," Larry told People just ahead of the event. Of their daughter, he beamed, "She's showing off her fashion sense but at the same time paying tribute to her mom."
"It seems like yesterday, to be honest, that I was walking up with my camera bags and just hoping for a decent picture," Larry told the outlet. "I wound up with so much more. It's funny how one event can change your life. And that's what this party did for me."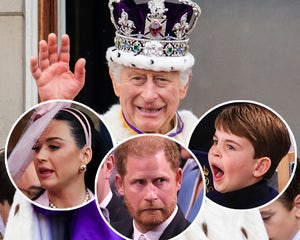 All the Funniest Coronation Memes, Tweets and Viral Moments
"If I had not been there that night and had that connection, how different my life would have been if I hadn't met Anna and had our daughter," he continued.
He told People that he's saved every outfit that Dannielynn has worn to the Kentucky Derby over the years, describing the event as "our Met Gala," adding that it's "the one event we go to every year because she's not 'out there' in public."
Each year, though, Larry says that despite it not being a Met Gala level event, "the stakes are higher" year after year for his and his daughter's Derby looks. "People come to me and ask, 'What is Dannielynn wearing? Are you going to match?'" he shared. "The problem is the dresses keep getting more expensive."
You can check out all of Dannielynn's looks over the years, including these latest tributes to her mother, in the gallery below.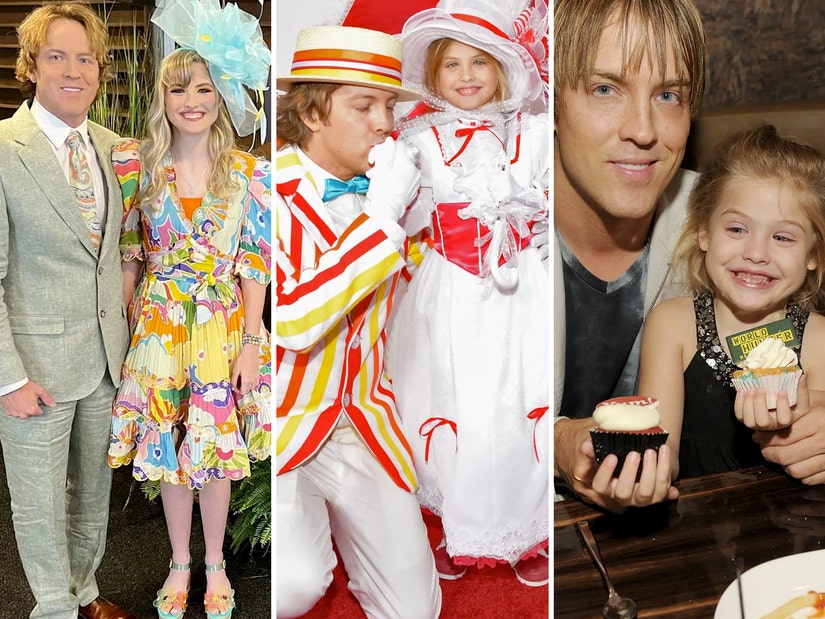 Source: Read Full Article