A deal was struck so his 12-year-old daughter — who played dead to survive — wouldn't have to testify.
Juan Bravo-Torres will spend the rest of his life behind bars after pleading guilty to the first-degree premeditated murder and attempted first-degree premeditated murder of his two daughters.
The Florida State Attorney's office struck a deal with 39-year-old man to avoid a capital murder trial, during which the state would have sought the death penalty. He was instead sentenced to life in prison without possibility of parole.
"While preparing the case for trial, attorneys for Bravo-Torres contacted prosecutors with an offer to enter a guilty plea to First-Degree Murder, in exchange for the State waiving the death penalty and accepting a sentence of life in prison without the possibility of parole," the state announced on Wednesday, adding that they then discussed the offer with the mother of the surviving vicim, Alina Bravo-Herrera.
"She expressed the incredible difficulty the family has had in attempting to cope with the tragic loss of Eva, and her concerns over the emotional impact and psychological trauma on her daughter if asked to testify in the case," the statement continued. "It was her and Alina's great desire that the State accept the plea offer and not continue to seek the death penalty."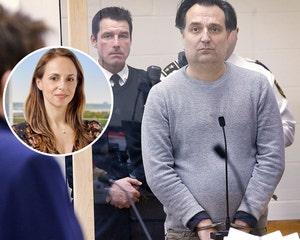 Missing Mom's Husband Reportedly Googled 'How to Dispose of a 115-Pound Woman's Body'
They noted that Alina's testimony "was unavoidable," as she was the "sole eyewitness" to the attack. "With no certainty of outcome, asking Alina to relive the facts of that horrible day seemed too great a burden for a 12-year-old child and prosecutors agreed to accept the plea offer," the state added.
The incident went down on the morning of July 21, 2022. According to a police report, Alina woke up to her father attacking her with a knife, before he slashed her throat. When he left her alone momentarily, she made it out of her room and saw the body of her 3-year-old sister Eva in the hallway.
"The victim stated her dad came at her with a knife but that she fought him back and eventually acted as if she was dead in hopes he would stop attacking her," said police (via Law&Crime). "The victim stated that after she played dead, her father dragged her and her little sister into the hall bathroom. The victim stated her dad turned off the lights in the bathroom but that she witnessed him cut his wrists and heard what sounded like he was cutting his throat."
Once he passed out, Alina reportedly took a knife and left the home, before making her way on foot to the McDonald's where her mother worked. Police found Bravo-Torres still alive but suffering from extensive injuries, while Eva was deceased.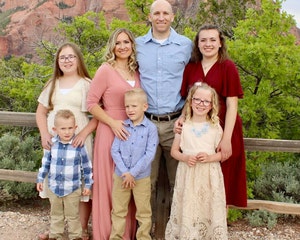 Mormon Utah Father Kills Wife, Five Children & Mother-In-Law, Before Turning Gun On Himself: Cops
In court on Wednesday, Bravo-Torres said, "The mother of my children wanted another family, did not want us. I've always been very jealous."
"He did not want their children to be with another man, being the father. That's what precipitated it. He was a jealous man," his defense attorney Jeff Dowdy said in court, according to WESH.
His attorney said his client was "slashing his wrists" when Eva came into the bathroom and "for whatever unknown reason, he slashed her throat." He added, "and then for another unknown reason, he slashed the other girl's throat."
Following the court appearance, State Attorney Phil Archer said, "We believe that Juan Bravo-Torres' horrific, calculated, and premeditated actions in the killing of Eva Bravo Herrera are deserving of asking a jury to impose the death penalty. However, in reaching this difficult decision we placed great weight on the desire of the mother to consider the potential trauma a trial would impose on her daughter."
"Our law enforcement partners supported this resolution and as a result my office has filed its intent to waive the death penalty in exchange for a guilty plea and life sentence," he added. "However, we will vigorously contest any effort to parole, pardon or release Bravo-Torres prior to his death in state prison, should it ever arise."
Source: Read Full Article