The homeowner struck the intruder with the weapon, after the man broke into the house while "running from the police," per Tulsa cops
A man allegedly hiding from police broke into the wrong house this week in Oklahoma — where he was met with a protective father wielding a machete, according to authorities.
Tulsa Police Department said suspect Ty Copeland entered the residence around 2am on February 28 by busting open a window in a kid's bedroom. The homeowner got his wife and children out of the home, as authorities say Copeland began "throwing objects and destroying parts of the house."
The father then grabbed a machete and hit the intruder with it, before Copeland is said to have "barricaded himself" in a bedroom until police arrived. When officers arrived on the scene, the homeowner's wife and kids were "screaming in the front yard of the home," while the father was still inside.
With K-9 assistance, Copeland was taken into custody and treated at a nearby hospital for "severe cuts and injuries from the broken glass and machete strike."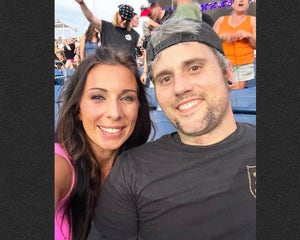 Ryan Edwards' Text Messages That Landed Him in Jail Revealed, Per Legal Docs
"I had to strike the man to defend my family," the homeowner, who wished to remain anonymous, told Fox 23, through a translator. "It feels horrible. I wish I could've done more, but I couldn't."
"To the people that will listen to this, to do the same, defend your family. To not leave them alone. Do what you can to protect your family," he added. "There's nothing more, you have nothing more, it's your family."
Danny Bean of the Tulsa police said the incident "of course … terrified everybody."
Per authorities, Copeland later told officers he was "running from the police and picked a random house to break into and hide." He also allegedly said he smoked meth earlier that night.
Because of Copeland's Native American status and the 2020 McGirt ruling — which says prosecution of crimes by Native Americans in that area fall under the jurisdiction of tribal and federal courts, not state courts — he was booked on an FBI hold.
According to Tulsa PD, his booking photo (above) is from a prior incident.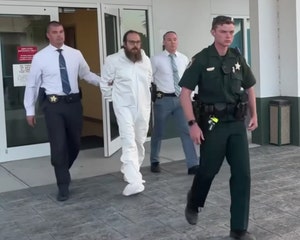 Child's Video Call Leads Cops to 'Horrific' Murder Scene; Four Dead Including Suspect's Teen Daughter
Source: Read Full Article