"Definitely not naming any future kids Ryan," Eric Decker responded, after he made headlines for backing out of vasectomy
Ryan Reynolds is a known jokester, and this time he chose to pick on Eric Decker, who recently made headlines for refusing to get a vasectomy.
Reynolds posted an ad for Aviation Gin, where Jessie James Decker shows the audience how to make a Vasectomy cocktail, which is "quick, painless, and delicious," as he captioned the post.
"It's Father's Day," announced Jessie in the commercial. "And that means it's time for another vasectomy. Something my husband has refused to get."
Jessie James Decker Reveals Why Eric Decker 'Refuses' to Get a Vasectomy
"So today I'm taking matters into my own hands," says Decker, before beginning her tutorial which begins with filling a tall glass with ice.
"That's probably more ice than you need to soothe your tender areas after what I'm told is a pretty quick and painless procedure," quips Decker. "I mean, it's not like giving birth."
"Looks like there's at least one husband out there looking out for his better half," says Decker as she pours Betty Buzz tonic over her drink, which is owned by Blake Lively — and clearly placed there by Reynolds.
Waiting for your permission to load the Instagram Media.
Instagram Media Unavailable
Lastly, Decker garnishes the cocktail with an orange peel, which she jokingly notes, "could use a snip."
"So good, and so easy!" concludes Decker, before handing the drink to husband Eric, who takes a sip when Reynolds walks by.
"You know those don't actually work, right? Like, at all." he adds before leaving again.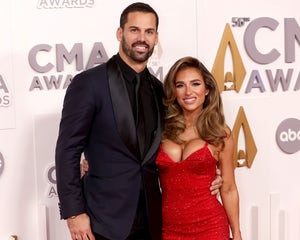 Jessie James Decker Posts Shirtless Pic of Husband Eric's Six-Pack Amid Accusations of Photoshopping Kids' Bodies
"Don't listen to him, they work," responds Jessie.
Eric, for his part, shared the same video with the caption: "Definitely not naming any future kids Ryan, @vancityreynolds Yes, future."
Though the couple, who have 3 kids, have no plans of having another baby, the 34-year-old "I Still Love You" singer revealed that her husband isn't fully on board to make that decision "permanent" and "refuses" to get a vasectomy.
"I keep asking him, 'Go make that appointment' and he won't. He just won't do it," she explained to Us Weekly. "He says it takes, like, his manhood away from him. So he's just gonna leave it, I guess."
Back in January 2022, the former NFL player told the publication that while "the papers are filled out," he was having trouble following through with getting a vasectomy.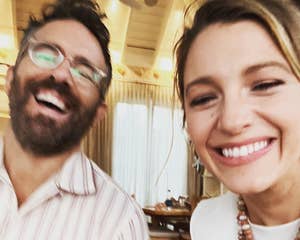 This Blake Lively Comment On Ryan Reynolds Video Is Everything
"It's a little power being taken. That's how I feel," he confessed. "I'm a little nervous about it, to be honest."
At the time, Eric said he's attempted to change his wife's mind, claiming, "You don't know where life will take you in the next five years. … We have amazing kids, so I don't want a lot of love being taken."
"Just the idea freaks him out," the Kittenish founder speculated. "I also feel like there's a small part of him that doesn't want to cut it off permanently because maybe he wants another baby down the road and so that's what I think is happening."
Jessie James and Eric share Vivianne Rose, 8, Eric "Bubby" Jr., 7, and Forrest Bradley, 4.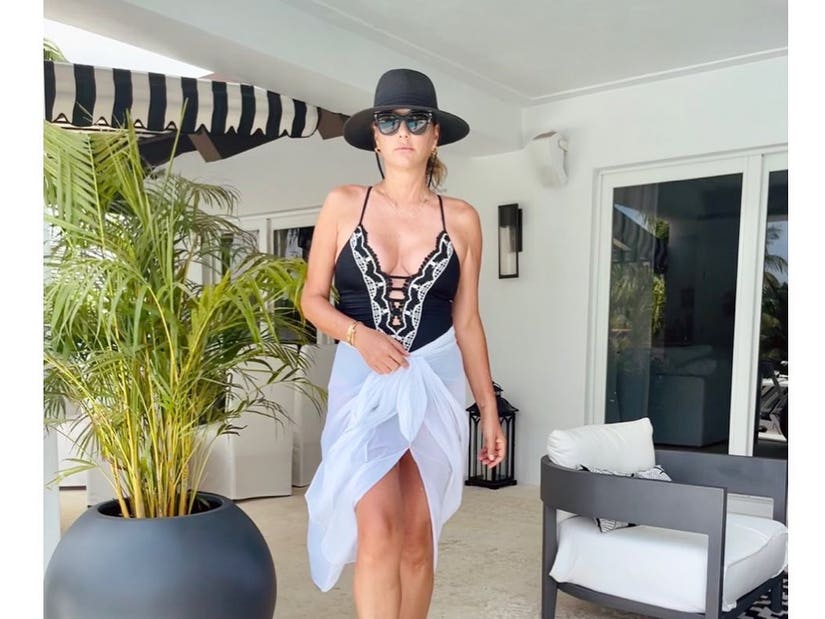 Source: Read Full Article