The news comes one day after his sister Beanie Feldstein revealed she got married last month.
More good news for Jonah Hill's family: he's a dad!
The "Superbad" star and girlfriend Olivia Millar recently welcomed their first child together, his rep confirmed to People on Friday. No other details about the baby's name, sex or birth date were revealed.
The new parents have been an item since Fall 2022, following his split from girlfriend Sarah Brady that same year and his engagement to Gianna Santos in 2019.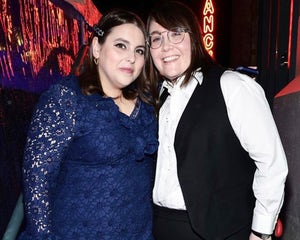 Beanie Feldstein Weds Bonnie-Chance Roberts — Gorgeous Photos from Camp-Themed Ceremony
The baby news comes one day after Hill's sister, "American Crime Story: Impeachment" star Beanie Feldstein, confirmed her March wedding to Bonnie-Chance Roberts in a Vogue spread on Thursday. The two said "I do" on May 20 in Hudson Valley, New York, at Cedar Lakes Estates in what has been described as a summer camp-themed ceremony.
Hill wasn't seen in any of the photos shared to social media.
The 39-year-old actor has kept a relatively low-profile in recent years, after stating in 2022 that he would no longer participate in any public events or press to promote his future projects in a move to work on his mental health.
"I have come to the understanding that I have spent nearly 20 years experiencing anxiety attacks, which are exacerbated by media appearances and public-facing events," he said. "However, you won't see me out there promoting this film, or any of my upcoming films, while I take this important step to protect myself. If I made myself sicker by going out there and promoting it, I wouldn't be acting true to myself or to the film."
Jonah acknowledged his position as one of "the privileged few who can afford to take time off" and "won't lose my job while working on my anxiety."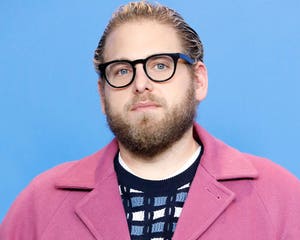 Jonah Hill Will No Longer Promote His Films Due to Anxiety Attacks
Source: Read Full Article