Meghan, Duchess of Sussex and Prince Harry recently announced a few new projects they have in store. While the couple's fans seem to be excited about their upcoming work, some critics believe these projects are just examples of Meghan and Harry being "ruthless manipulators."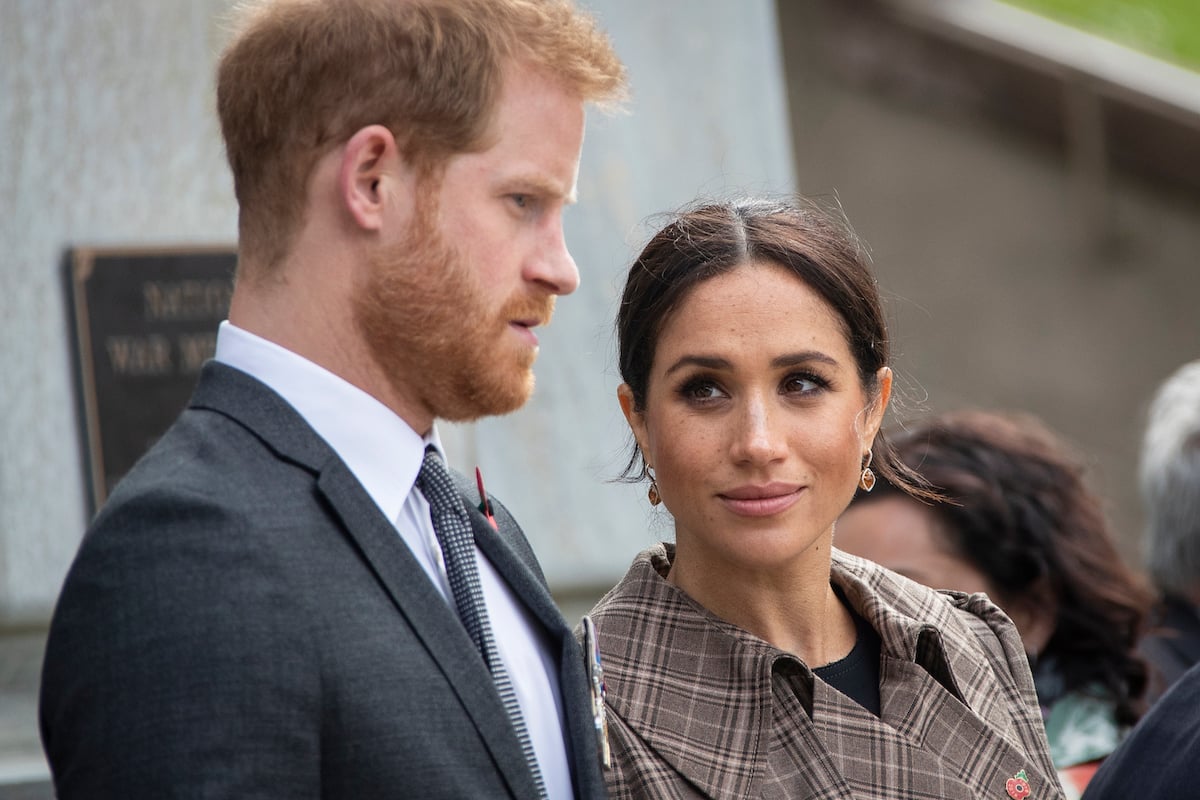 What are some projects Meghan Markle and Prince Harry are working on?
Meghan and Harry welcomed their second child in early June, and the couple has been on parental leave since then. Nonetheless, they still managed to announce some new projects fans can look forward to.
Harry is currently working on a tell-all memoir set to come out in 2022. This news came after the Sussexes spent months talking to American media outlets about the negative aspects of royal life for them.
Meanwhile, Meghan will be working on a children's series, Pearl, as part of the Sussexes' production deal with Netflix. For her 40th birthday recently, Meghan also shared that she had launched an initiative called "40×40" to help mentor women who are getting back into the workforce.
The Sussexes are accused of being 'ruthless manipulators' when it comes to their image
Meghan and Harry have earned praise for some of their work, but there are also critics who wonder about the motivation behind it.
For example, speaking about the latest "40×40" project on the Daily Mail's Palace Confidential, journalist Sarah Vine said, "When you do these kinds of things, you have to pick and choose quite carefully. You have to come across as sincere. The problem is that this whole narrative that the Sussexes are trying to build of 'we're very caring, loving people'—the way they've behaved over the last six to 12 months towards their own family has been the opposite of loving and caring."
Because of this, Vine commented that the Sussexes "have shown that they are ruthless manipulators" when it comes to how they present themselves.
Additionally, journalist Richard Eden pointed out that Meghan has reportedly not helped some women close to her, despite her feminist projects.
"This is all about helping women," Eden said, "But look at the women who've been closest to Meghan. We're talking about the Duchess of Cambridge who was publicly attacked in the most prominent way… and couldn't defend herself at all."
Meghan Markle and Prince Harry were accused of stretching truths in their Oprah interview
In March 2021, CBS aired an interview the Sussexes did with Oprah Winfrey. The interview caught a lot of people's attention, and it was widely talked about all over the world. However, some onlookers also dissected claims Meghan and Harry made.
For example, people questioned Meghan's claim that her passport was taken away by staffers and that no one gave her help for her mental health issues. Additionally, she said she and Harry got married three days before their big royal wedding, but the Archbishop of Canterbury—who wedded the couple—said this was not true.
In any case, it's clear there are many people who are not happy with what Meghan and Harry have been doing.
Source: Read Full Article