Lakshmi, who first joined the show in its second season back in 2006, said she needs to "make space" for other opportunities.
Padma Lakshmi is usually the one telling people on "Top Chef" to "pack up" their knives and go … but this time, she's the one leaving.
The longtime host of the Bravo competition show announced Friday she's exiting the series after 17 years, a "difficult decision" she says she made "after much soul searching."
"Having completed a glorious 20th season as host and executive producer, I am extremely proud to have been part of building such a successful show and of the impact it has had in the worlds of television and food," she wrote.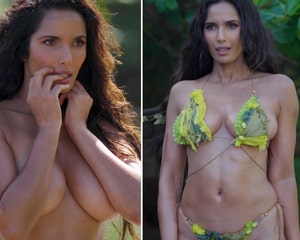 Padma Lakshmi Sizzles In Sports Illustrated Swimsuit Issue: 'Never Felt Better About Myself'
"After 17 years, many of the cast and crew are like family to me and I will miss working alongside them dearly," Lakshmi continued. "I feel it's time to move on and need to make space for Taste the Nation, my books and other creative pursuits."
She concluded her statement: "I am deeply thankful to all of you for so many years of love and support."
Lakshmi joined "Top Chef" in its second season back in 2006; Season 1 was hosted by Katie Lee. She's earned four Emmy nominations for her work as host on the show, she's also won three Critics Choice Awards. The show itself, on which she served as an executive producer, has also received numerous Emmy noms, winning Outstanding Reality Competition Program in 2010.
As she mentioned, Lakshmi also fronts "Taste the Nation with Padma Lakshmi" on Hulu, which dropped its second season last month. "Top Chef" was renewed for a 21st season last month as well.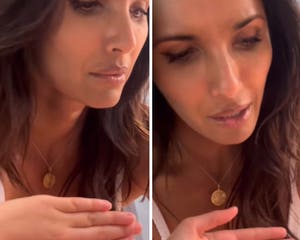 Padma Lakshmi Hits Back at Fan Who Claimed Her Boobs Made Her Daughter Uncomfortable
Source: Read Full Article