It is no secret that Prince Harry and Meghan Markle have tension with some members of the royal family. However, the couple also has tension with the press. As royals, Harry and Meghan often kept members of the media at arm's length, though royal experts believe they could have done one thing differently.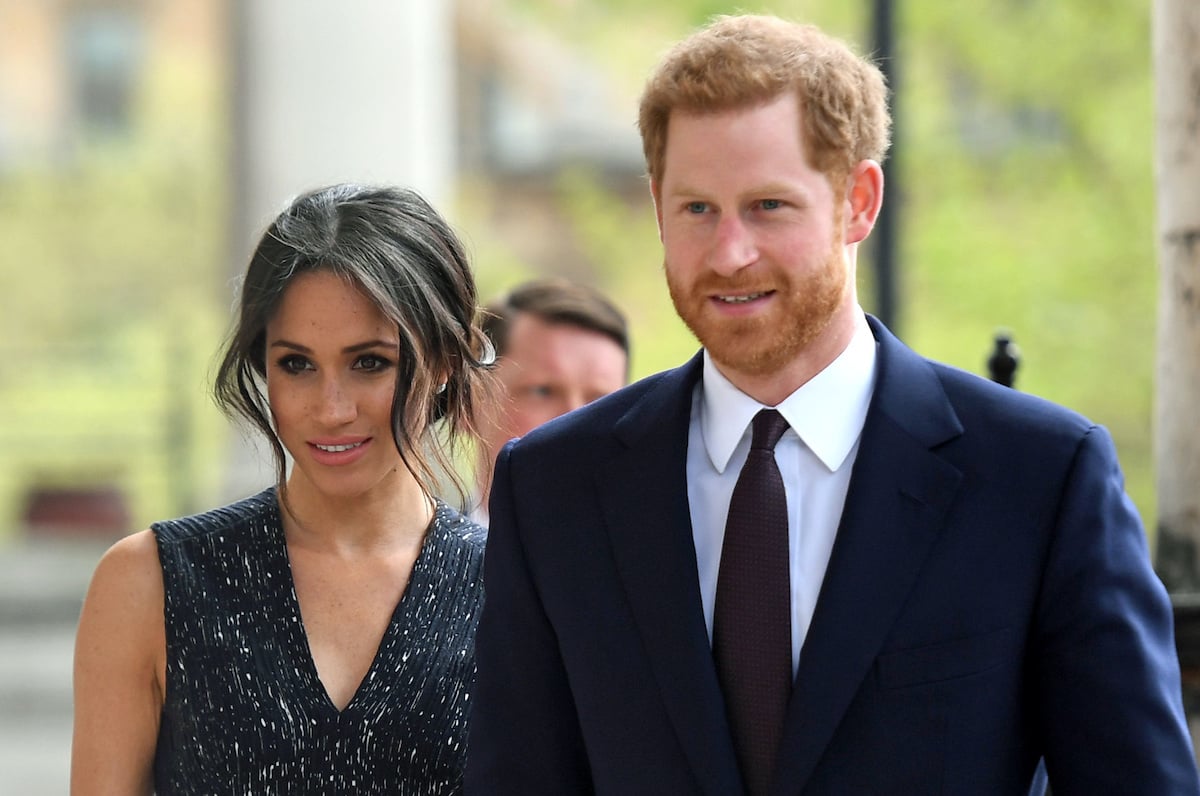 Prince Harry and Meghan Markle have a fraught relationship with the press
Ever since Meghan joined the royal family, she has often spoken negatively about the British press. For example, in the 2019 documentary Harry and Meghan: An African Journey, the Duchess of Sussex complained about the way the media treated her.
"When I first met my now-husband, my friends were really happy because I was so happy but my British friends said to me, 'I'm sure he's great but you shouldn't do it because the British tabloids will destroy your life,'" Meghan said. "And I very naively — I'm American. We don't have that there — [I said], 'What are you talking about? That doesn't make any sense. I'm not in any tabloids.' I didn't get it."
She also added, "I never thought that this would be easy, but I thought it would be fair. And that's the part that's really hard to reconcile."
That same year, the Sussexes also launched a lawsuit against a few British tabloid papers for publishing a letter Meghan sent to her father.
After moving to the United States in 2020, Harry and Meghan also began to speak out about misinformation in the media.
The Sussexes could have done 1 thing differently, according to experts
Some members of the press have talked about their relationship with Harry and Meghan. In the new BBC documentary, The Princes and the Press, some experts speculated that Harry could have introduced Meghan to reporters better during their engagement announcement in November 2017.
"A royal engagement is typically an opportunity for the bride to meet the press informally, but this one was different," documentary host Amol Rajan said of their engagement announcement at the Sunken Garden in Kensington Palace (via Express). "Harry and Meghan stuck a pond between them and the reporters."
Meanwhile, journalist Camilla Tominey said, "There was the initial press conference outside Kensington Palace when they got engaged and she was in the white coat. That was very much done from a distance. And then there wasn't really a proper meet and greet."
She added, "Maybe the lack of understanding of what Meghan was all about might have been down to the fact that they never introduced her to the press properly."
Other royals are more cooperative with the press
However, not every royal approaches the media in the same way Harry and Meghan do.
For example, Prince William and Kate Middleton are more cooperative with reporters. The Cambridges invite the media to cover special events in their and their children's lives, including births, christenings, and first days of school.
In The Princes and the Press, royal experts speculated that being on good terms with the press is a way for William to prepare for his future as king.
"William knows he has to deal with the media day in day out for the rest of his life," BBC presenter Andrew Marr said. "Therefore he has to have a relationship with the media that works. He's constantly thinking, I think, in a strategic way, about how to handle that, how to deal with that."
Source: Read Full Article