The letter was never shown on the Apple TV+ series but now fans can read it … or at least a portion of the 60 page missive.
Nick Mohammed wants the world to know the contents of his character Nathan Shelley's lengthy apology to Ted Lasso … at least in part.
In the final moments of Season 3, Episode 11, Nate was shown painstakingly drafting a mea culpa that was already running over 60 pages — which he, hilariously, said only needed "a few trims."
While we don't know for sure whether the written apology was actually delivered to Ted, clearly some form of the sentiment was communicated. Viewers, however, were kept in the dark about the contents of the document … until now.
Mohammed tweeted out the first page of the letter, noting that the photo also contained Jason Sudeikis' red pen.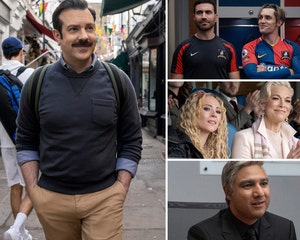 How Ted Lasso Series (?) Finale Wrapped Everything Up … and Set Up Potential Followups
Nate's letter
Apologies come in all shapes and sizes, but I can only be responsible for my own. I want it to be sincere and meaningful, whilst remaining true to my self. As I've discovered, this is easier said than done.
You know me, Ted. You know me better than so many people in my life. Better than my parents, who I no longer feel close to, but that's a different story. Maybe one day we'll sit down together with a beer and I can tell you it. I hope so! Sorry, I'm staying off topic and this is long enough already. So let me get straight to the point. It feels so strange just to type the words — words I would love to say directly to your kind moustached face — and I hope I will get a chance to do exactly that.
Anyway, I'm sorry for the amount of time I am taking to say sorry. If you're still reading this I can only thank you, humbly, from the bottom of my heart. It means the world to me Ted. When you arrived at AFC Richmond, I felt like a light had turned on in a place I didn't even realize was dark. It was the most extraordinary feeling to be valued and respected for my own merits in a way that had felt so rare in my life up until that point.
I'm sure you know all this already and so I don't need to tell you, but that was all your doing. I can barely remember the person I was back then, in what I call the "pre-Ted era", but I definitely didn't like that guy. Okay I'm not saying it right. I hated that guy. I had so much self-loathing in me from my childhood and it all spilled over without me even realizing I believe a poet once said 'to avoid is to be free yourself, to apologize is to free all.' It is with this awareness that i humbly come to you with a dream. A dream of what we might one day be, built on the memory of what we were, minus the present of what we are today – with the hopes of changing that. I'm losing the point. What I'm trying to say is that I'm ready to free myself. To free us all. Does that make sense? Oh god. I hope it does. I so, deeply, deeply hope it does.
When I was a kid, my uncle used to say "It'll end when it ends, and not before." In retrospect, that didn't make a lot of sense but as a child I didn't really clock that. I thought he was one of the wisest men on the planet just because of the way he treated my dad. He's three years older which made him the only person to treat my terrifying father like a kid brother. Revelation to 8 year old me, as you can probably imagine. Anyway, I've been thinking a lot about that phrase since.. everything that's happened has happened and it resonates more now than it ever has. I hate endings, Ted. I carried on dating my last girlfriend long after we both realised it wasn't working because I didn't want to acknowledge the goodbye. It was quite horrible, actually.
End
Mohammed previously shared a 2,200 word essay defending his character's controversial arc, which you can read here.
You can also read our full recap of the Series Finale here — and find out what happened to Nate, Ted and the rest of the UFC Richmond's players and supporters as Lasso left the UK to return home to Kansas.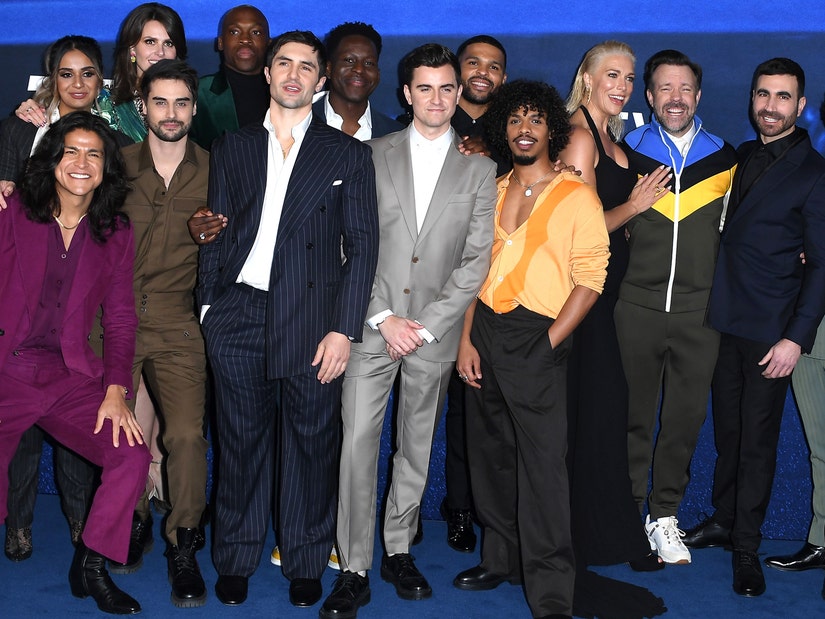 Source: Read Full Article