Hi, yes, hello. It's true! Mercury Retrograde isn't actually trying to kill you. True, it can often make things really messy, but whether you're an optimist (shoutout to Leos) or a pessimist (*cough cough* Capricorns), you can actually make Mercury Retrograde work for you. While you might not be able to avoid every technological glitch, there are plenty of pros to this much-maligned event.
It's true that astrologers generally recommend you try to avoid signing contracts, making big purchases, finalizing official agreements, or launching new endeavors while Mercury is moving backwards. But retrogrades also give us a chance to review, redo, and reassess a certain area of life. For instance, when Mercury moonwalks in fire signs, we can rethink our passions and goals. If it's in one of the earth signs, it's a great time to focus on business or professional matters. When Mercury breezes through the air signs, we can analyze our ideas. Trapped in a whirlpool in a water sign? Inspect your emotions and relationships, bb!
Our current Mercury Retrograde is taking place in Aquarius, an air sign that rules communities, friendships, and our long-term hopes and goals. Basically, this is the perf time to examine any of those areas of life to improve them going forward.
While old situations, projects, and people (including that ex watching your IG Stories) are likely to pop back up during Mercury Retrograde, you can use this cosmic energy in your favor.
Reconnect with your best friend from middle school…or that cute former coworker.
Start drafting that "just checking in!" email or "how've you been, stranger?" text. Because life tends to slow down during Mercury Retrograde, you can reach out to someone you lost touch with and strike up a convo. This may 1) reignite the connection or 2) help you reminisce for old times' sake.
Revise that old AF profile pic and bio, bb…or just take a social media break
Mercury is known as the cosmic messenger for a reason…it literally rules communication! And with Instagram, TikTok, and Clubhouse (wait, you aren't on it yet?), we're constantly just a click away from an instant convo. Use the retrograde to review your social media habits. Update that stale profile pic and bio—or if you've just been doomscrolling, take a legit break.
You're obsessed with all things astro. Same. Get all the deets on ~the cosmos~ with Cosmo Unlocked.
Dust off your vision board
FYI: There is no better time than to review your long-term hopes, goals, and plans. I know you made that vision board on your last bday and you meant it, but is it still speaking to you? Now's the perf time to see how far you've come and where you still want to go.
Take a staycation
One of the best-kept secrets of Mercury Retrograde is that if you decide to take a vacay or staycay…you might miss all the drama at work! Everyone's losing their minds over another Zoom meeting that could've been an email, but you're happily MIA. And if your email is blowing up, all you gotta do is put up that OOO away message. If you do choose to rent that AirBnB, though, just be aware that Mercury Retrograde might throw a wrench in your travel plans, so triple check your bookings and give yourself plenty of time to get lost!
Dream, journal, and get introspective
Retrograde periods are an amazing time to get your ~zen on~. Our dreams can often be quite vivid during Mercury Retrograde, so try writing yours down. Or just journal about your thoughts. Tap into your intuition. Keep your eyes open for synchronicities. You might be surprised at what you notice.
Reassess, repair, redo, revisit, repeat
No matter what sign it's in, Mercury Retrograde is the perf time to "do over" anything that you didn't get right the first time. Take the cue from the Universe and don't be too hard on yourself. You got this!
Can I interest you in some Mercury Retrograde merch?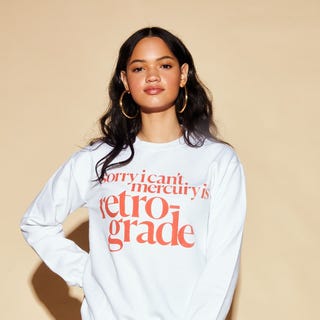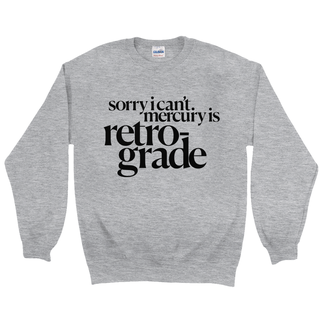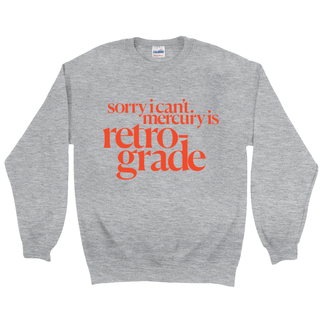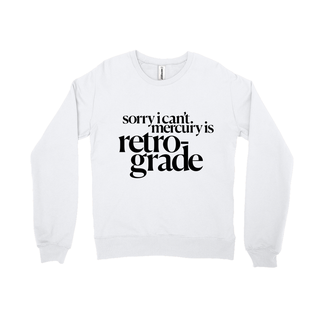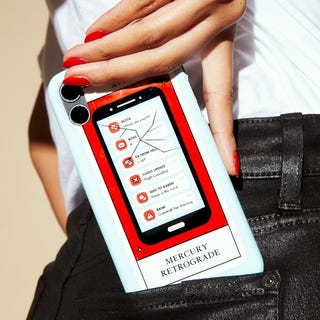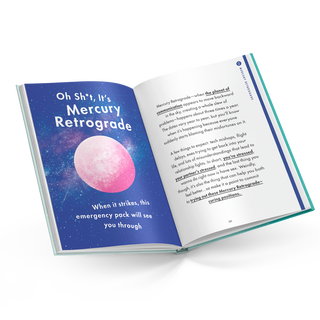 Source: Read Full Article