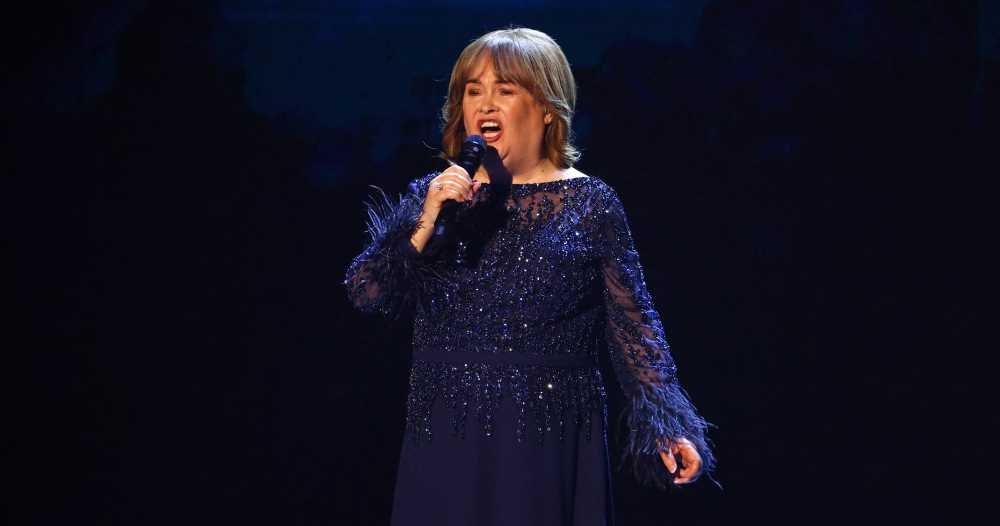 She dreamed a dream — again! After facing a health scare last year, Susan Boyle returned to the stage that launched her career.
"It feels great," the Scottish singer, 62, said while appearing on the season 16 finale of Britain's Got Talent on Sunday, June 4. "It's extra special for me actually because last April there, I suffered a minor stroke and I fought like crazy to be back on stage and I have done it."
Celebrity Health Scares Through the Years
Boyle originally competed on the British show in 2009 and wowed the judges — and the world — with her emotional rendition of "I Dreamed a Dream" from Les Misérables. On Sunday's finale, the opera singer was joined by the West End cast of the iconic musical to perform the song that charted her career.
In order to view the video, please allow Manage Cookies
The judges and audience were wowed by the performance and Boyle's shocking health update. Judge Simon Cowell was impressed by the "unbelievable" moment he witnessed.
"Susan, we owe you so much and I knew you weren't well but if anyone was going to come back, you were going to come back because we wouldn't be the same without you," the BGT creator said. "You are amazing."
Stars on Broadway! Celebrities Who've Taken the Stage
Following the heartrending reunion, Boyle opened up about the special moment and how much it meant for her to return despite the challenges of her condition.
"Tonight I had the privilege of returning to @bgt and performing with the wonderful cast of @lesmizofficial," she wrote via Instagram on Monday, June 5. "This evening was even more special for me as in April of 2022 I had a stroke. For the past year I have worked so hard to get my speech and singing back, with the sole aim of being able to sing on stage again & tonight my hard work & perseverance paid off, and singing the song that started it all, 'I Dreamed A Dream.'"
Stars Who Got Their Start on Reality TV
Despite her success during her time on the show, the "Wild Horses" songstress was not crowned the winner of her season. As the runner-up, she went on to release her debut album, I Dreamed a Dream, which was the best-selling debut album in U.K. chart history at the time.
Following the success, her second album, The Gift, peaked on both the U.K. and U.S. charts. In 2019, Boyle competed in the first season of America's Got Talent: The Champions and made it to the finals but ended up finishing in the top five.
For access to all our exclusive celebrity videos and interviews – Subscribe on YouTube!
Related Stories
Joe Jonas: I Once Lived in a Haunted House That Made Phantom Phone Calls
Aw! Susan Boyle Gets Her First Boyfriend at 53!
6 Stars Who Have Returned to 'Regular' Jobs
Source: Read Full Article