Kylie Jenner is well on her way to being a billionaire – she's now worth a reported $900 million. So, it's no surprise that the fashion and makeup mogul spends a considerable amount of her wealth on her wardrobe.
RELATED: 5 Richest Celebrities Who Are Generous 'Sugar Mamas'
It's unclear exactly how much the reality star's wardrobe is worth, though it's got to be in the millions. Glamour, for instance, estimates that Kylie's bag collection alone is worth at least a cool $1 million. Below we take a look at some of the most expensive clothing and accessory pieces that Kylie owns, which is proof that she's invested at least a couple of million into her wardrobe.
10

A Swarovski Crystal Bodysuit – $8,000
While celebrating her 21st birthday, Kylie made a style statement in a sparkling, strapless bodysuit. According to Yahoo!, the daring look was custom-made by Kuwait-based designer LaBourjoisie. It featured 70,000 Swarovski crystals, making the piece valued at a cool $8,000, though it wasn't available in stores or online as it was a custom piece for the KUWTK star.
9

Her 18th Birthday Dress – $10,000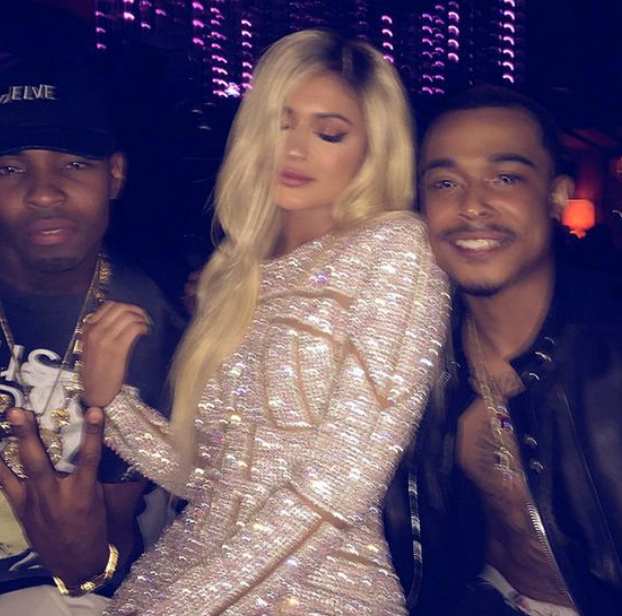 Kylie has been making big bucks for years, and the fact that she wore a dress costing ten grand to her 18th birthday part is a testament to that fact. Decked out entirely in Swarovski crystals, NY Daily News reports the Nicolas Jebran-designed dress cost the starlet a whopping $10,000. She was seen celebrating her 18th birthday in the piece with her then-boyfriend Tyga.
8

Julian Macdonald Dress– $16,917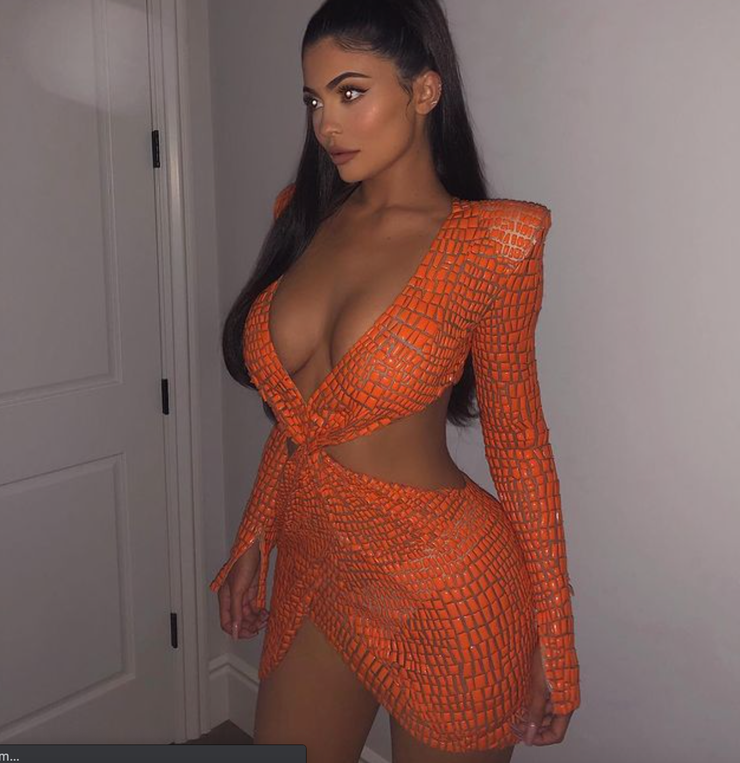 Kylie turned heads when she stepped out in this sultry look for dinner on Memorial Day. Then-22-years-old, the influencer looked daring in the fiery orange, snake print dress, which featured a plunging neckline and side cut-outs. Hola! Notes the dress was designed by Julian Macdonald and is worth a reported $16,917 when all is said and done.
7

This Feathery Number – $22,000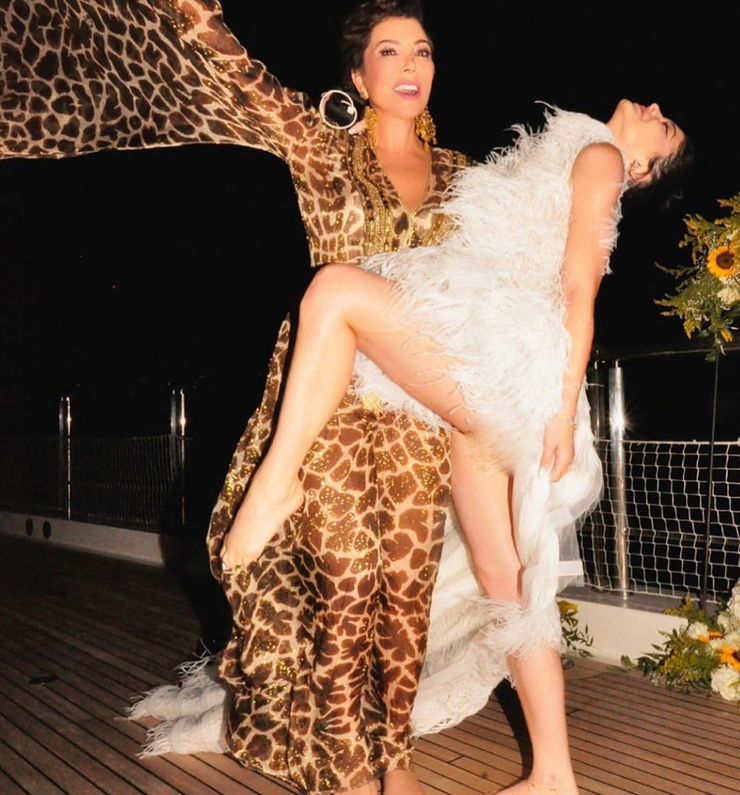 She may have only been turning 22-years-old, but this outfit is proof Kylie has been making a mark in the fashion world for years. In 2019, Glamour reported the millionaire was spotted in a white feathery gown, made by Oscar de la Renta.
A photo of Kylie in the dress alongside her mom, Kris Jenner, was shared on the designer's official Instagram account. "Birthday beauty. Kylie Jenner floated through her day in our enchanting #odlrfall2019 one-shoulder gown," they wrote. Did we mention this dress cost a cool $22,000?
6

A Custom Balmain Dress – $24,595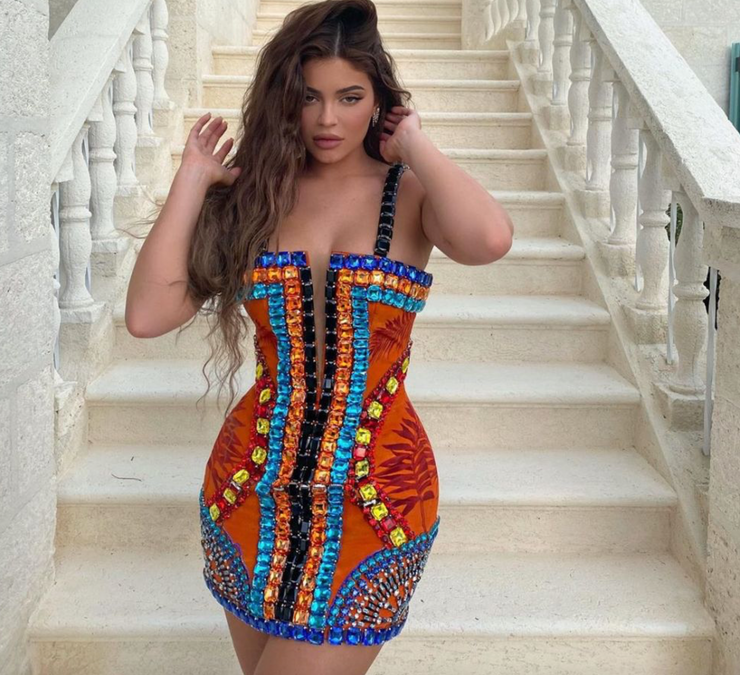 Kylie went all out when it came to the outfit she chose for her 23rd birthday. According to Life & Style, the makeup mogul had Balmain's Olivier Rousteing design the embellished piece especially for her. The custom look reportedly cost a cool $24,595. But what's that to a billionaire?
5

Diamond Rolex Watch – $30,000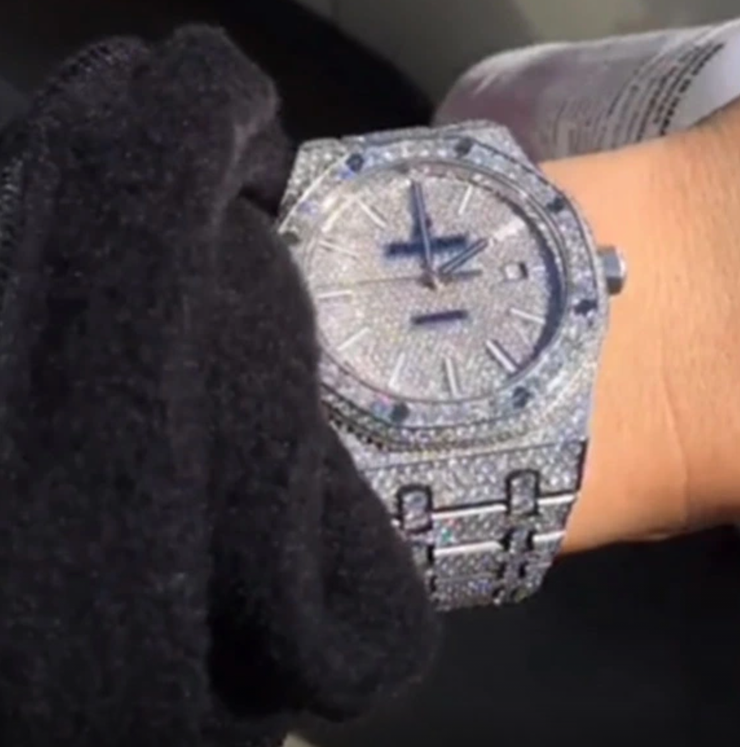 Diamonds are a girl's best friend, right? Well, they may just be Kylie's.
The Keeping up with the Kardashians alum has been photographed with a luxurious Rolex watch decorated with diamonds. Republic World values the watch at $30,000.
4

Her Wig Collection – $500,000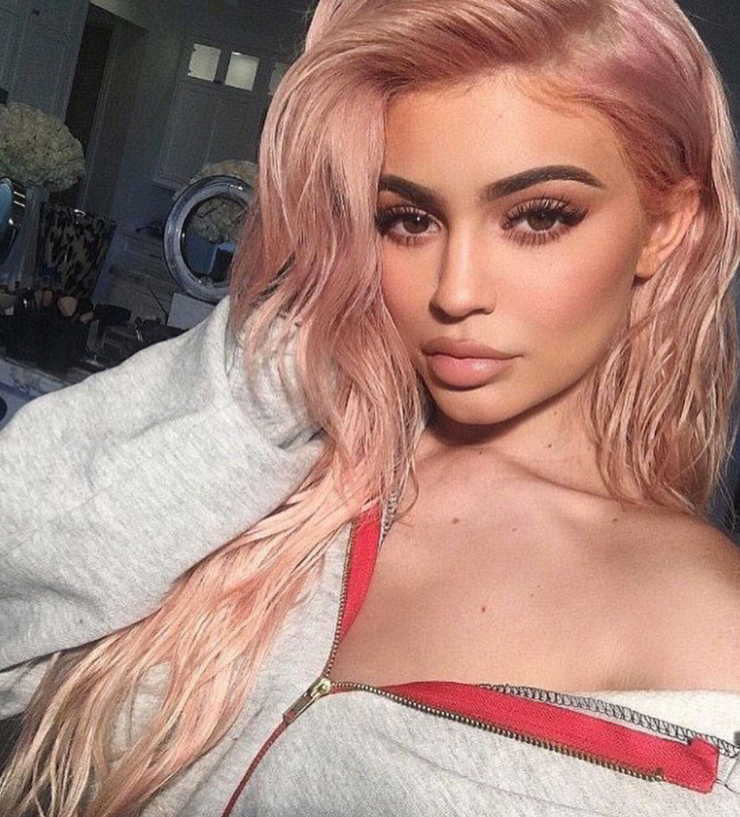 There's no official word on how much Kylie's wig collection costs, but the Kylie Cosmetics founder seems to be sporting a new hair color or style in every Instagram picture. She seems to have wigs in every style, texture, and color!
Illumeably generously estimates that Kylie has at least 100 wigs in her collection. Pointing out that high-quality wigs can cost anywhere between $600-$5,000, Kylie may have invested upwards of half a million dollars in her wig collection if she's going for the priciest wigs available.
3

Diamond Ring – Est. $750,000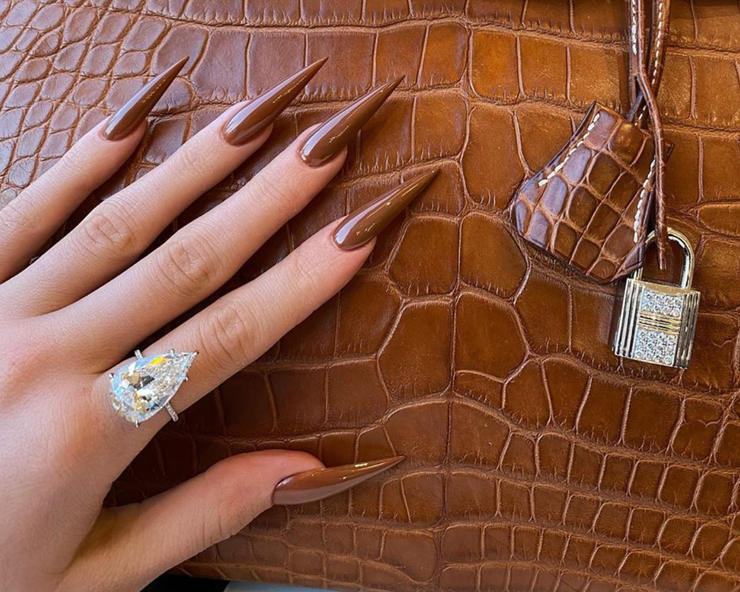 It's easy to believe that Kylie's jewelry collection is likely somewhere above $1 million, especially since she's been spotted in a ring that reportedly almost cost a full million. In October 2020, the mom-of-one made headlines for an Instagram post featuring a chocolate brown Hermes Birkin bag, pointed talons of the same color, and most noticeably, a pear-shaped diamond.
Jewelry company Brilliant Earth told Life & Style the ring likely cost upwards of "$750,000 and $1 million."
2

Her Bag Collection – Est. $1 Million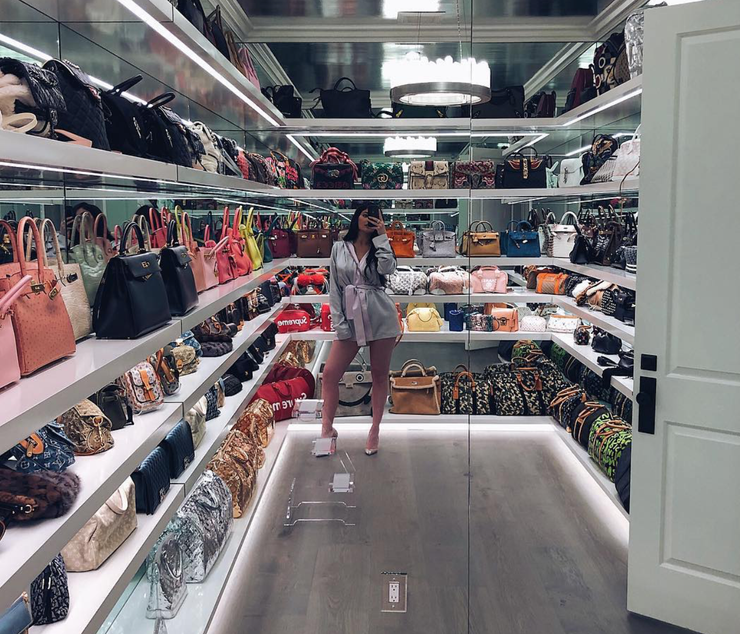 An outfit isn't complete without a matching bag, so it's no surprise Kylie has an impressive bag collection to go along with her luxurious wardrobe. She has over 400 bags in her collection, sources say. While it's not clear how much her bag collection is worth, it's easily upwards of $1 million, especially considering she's been pictured with multiple Hermes bags.
Life & Style notes the young mother has been seen carrying a light pink Hermes bag valued at $26,500 as well as a Hermès Kelly ll Mini Veau Epsom Rose Azalee Bag worth at least $20,000. Republic World offers an even more generous estimation, noting the reality star owns several Hermes Birkin bags, known as the most expensive purses around. They easily retail for $500,000 each.
1

A Custom Versace Gown & Jewellery – $8.1 Million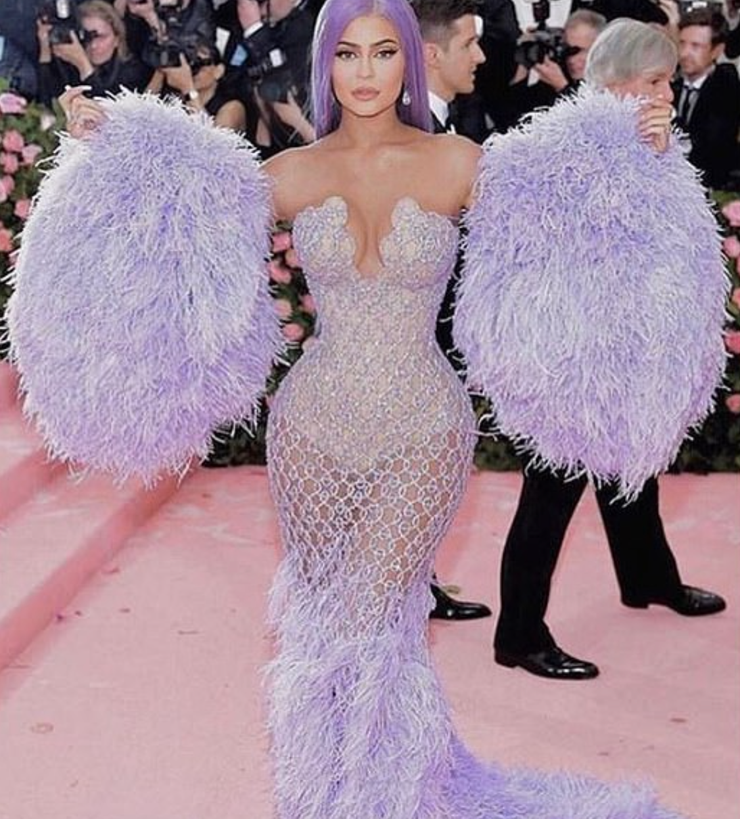 While attending the MET Gala, Kylie opted to wear this stunning Atelier Versace dress. The purple mermaid-inspired dress was decorated with mesh detailing and purple flowers. But the most eye-catching part of the gown – literally – were the diamonds entrusted throughout the dress. Daily Mail reports the jewels featured on the dress coupled with additional jewelry from Lorraine Schwartz worked out to be worth $4.9 million.
Sources: Life & Style, Life & Style, Republic World, Daily Mail, Hola, Yahoo, Glamour, Illumeably, NY Daily News,
Source: Read Full Article