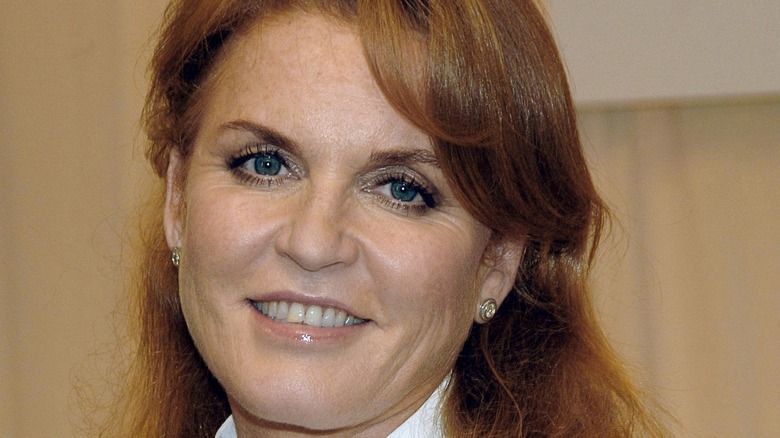 Sarah Ferguson is arguably one of the most controversial figures to have emerged from the British monarchy. However, after splitting from her ex-husband Prince Andrew back in 1992 (via the BBC), the Duchess of York has kept something of a low profile within the royal sphere. Speaking to People, Ferguson has provided an update on her life today, revealing that she's ready to embrace a new chapter as simply "Sarah." 
"It's like I've gotten out of my own way," she told the publication, adding, "I've really become Sarah. The Duchess is there. Good old Fergie's there too. But Sarah is authentically present." 
Ferguson went on to reveal that her recent revelations came to light while writing her first novel "Her Heart for a Compass." Per Independent, the novel was the duchess' first book aimed at adults and is inspired by the life of her great-great-aunt, Lady Margaret Montagu Douglas Scott. "In researching her, I found out more about my own DNA, and I found that resilience and courage and sense of hope and optimism," she told People. "I am a full-blown Celtic redhead, and that comes with a great enthusiasm for life, great spontaneity, and also — you just fight on,' she added. 
Fergie shared her thoughts on the Prince Andrew controversy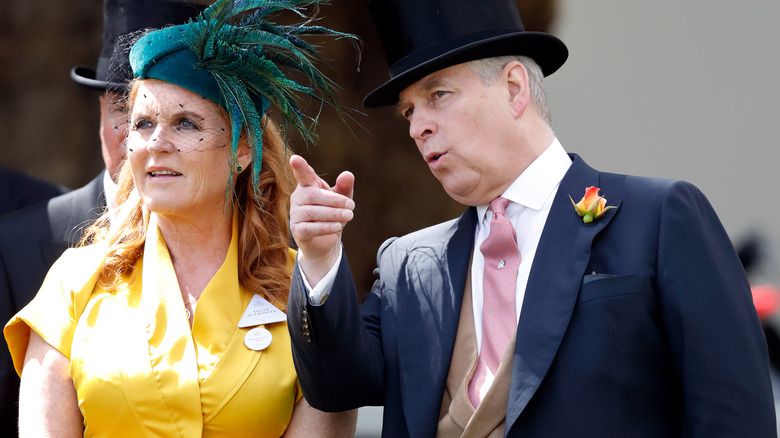 During her interview with People, Sarah Ferguson also touched upon her relationship with ex-husband Prince Andrew, and commented on the accusations surrounding his alleged relationship with the late convicted sex offender Jeffrey Epstein and companion Ghislaine Maxwell. The allegations ultimately forced the Duke of York to step back from royal duties. "Whatever challenges he has, I will stand firm to the co-parenters that we are together," Ferguson explained, adding, "I believe that he's a kind, good man, and he's been a fabulous father to the girls."
As for her own future, the duchess also discussed how she's now aware that "trying to be perfect is no longer necessary," concluding, "being Sarah is just enough."
Per the BBC, Fergie and Andrew tied the knot in a lavish royal wedding ceremony back in 1986. The pair went on to have two children together, Princess Eugenie and Princess Beatrice, and the duchess recently became a grandmother to Eugenie's baby boy, August. 
Source: Read Full Article